Keep Truckin': Russell Stanley On How To Snap Up Growing Energy Services Companies
The oil and gas fields in western Canada are sucking up rental equipment, trucking services and well site accommodation services like the proverbial black hole. Russell Stanley of Jennings Capital, an expert on mergers and acquisitions, knows how to find the margin in the increasingly profitable energy service industry, and explains the rules of this investment game to The Energy Report.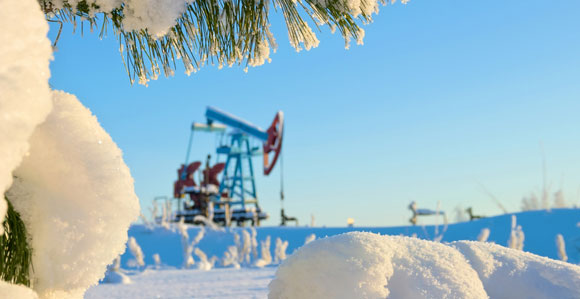 The Energy Report: Are oil and gas field services in Canada a high growth sector?
Russell Stanley: Energy prices drive oil and gas field construction and infrastructure development in western Canada. Other drivers include the need to build out liquefied natural gas LNG facilities and rail facilities.
Jennings Capital targets service companies with market caps in the $50 to $200 million ($50–200M) range. These names tend to have fewer analysts following than do the larger names. We like companies that rent out niche-type equipment at high margins. These firms are typically low headcount businesses with a lot of operating leverage. Oil and gas field demand is so strong that these companies must source equipment externally to extend their fleets and meet commitments.
TER: What defines a service company in this context?
RS: The definition is fairly broad. We cover companies that operate oil and gas field rental equipment, and a broad group of what we call services to the services. These companies may be employed by an exploration and production (E&P) company directly, or by one of the companies that services the E&P.
The service equipment supports oil and gas field infrastructure and construction, which is seasonal. But it can also be used for projects managed by utilities or governments that aren't seasonally dependent. Extending the customer base enhances revenue stability, mitigating the impact of the spring breakup. The challenge right now is that traditional oil field demand is so strong that service companies' fleets are stressed. We call that a Hollywood problem, though.
TER: What happens during spring breakup?
RS: During spring breakup, the ground thaws in the northern parts of Alberta and Saskatchewan. The resulting moisture prompts a lot of road bans. The E&P and service firms are not allowed to move heavy equipment because of road instability. As a consequence, drilling activity slows down, as does demand for related services. The spring quarter of the year is generally the weakest quarter for companies in the energy service space.
TER: Is spring breakup the time when the E&P companies are offline? What about during really cold winter weather?
RS: The E&P companies in the northern parts of the provinces like the colder weather. Ground conditions are ideal in the winter. This past winter was longer and colder than normal, and more conducive to rig activity. Drilling in western Canada was at relatively high levels, which supported the service companies.
DISCLOSURE:

1) Tom Armistead conducted this interview for Streetwise Reports LLC, publisher of The Gold Report, The Energy Report, The Life Sciences Report and ...
more