China's Employed Population Shrinks For The First Time Ever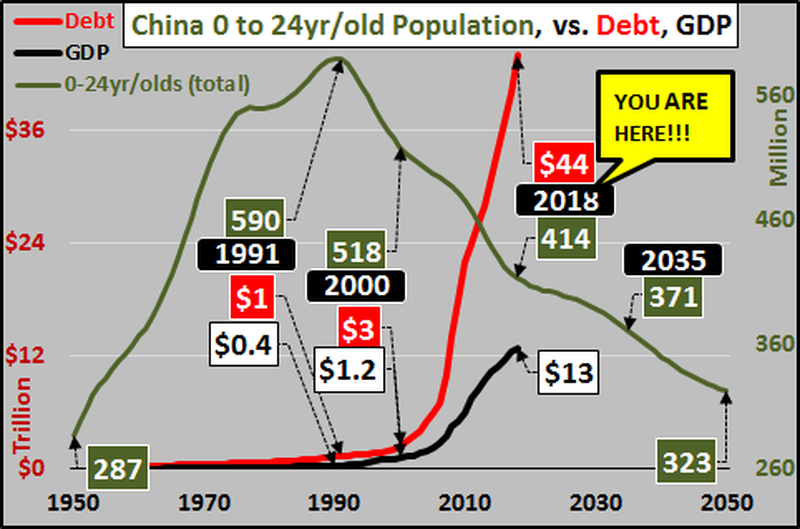 To put that debt into perspective, the chart below shows that total debt and annual GDP each divided by the 0 to 24 year old Chinese population.As of 2018, every child and young adult in China under the age of 25 is presently responsible for over $100 thousand dollars in debt while the annual economic activity (GDP) created by all this debt continues to lag ever faster.
And the coming decade only worsens as the young population continues its unabated fall and debt creation (absent concomitant economic growth) continues soaring... building more capacity all for a population that is set to collapse.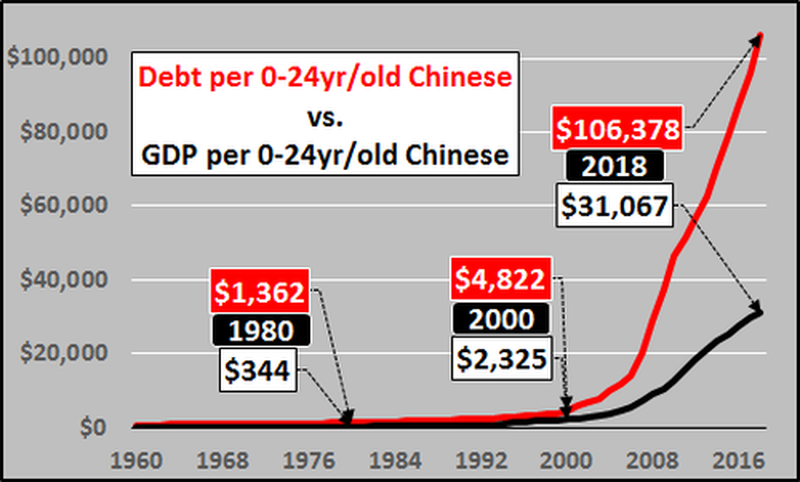 China's predicament and reaction to it are not particularly unique...but given China's size, the ultimate global impact of China's slow motion train wreck will be unprecedented... particularly as their 15 to 64 year old population is now in indefinite decline.Chart below shows annual change in Chinese 15 to 64 year old population, in both millions (green columns) and percentage (blue line).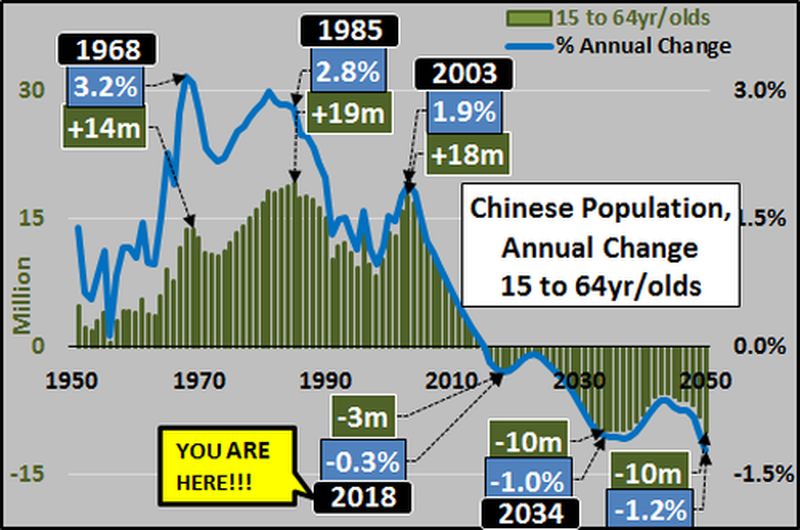 Simply said, without a dramatic rebound in China's birth rate, massive overcapacity (thanks to over a decade of government mandated malinvestment) versus an ever swifter declining base of consumption does not add up to a burgeoning middle class or a happy ending.
Of course, it's not just China: for context, here is a chart showing US federal debt per capita of the 0 to 24 year old US population...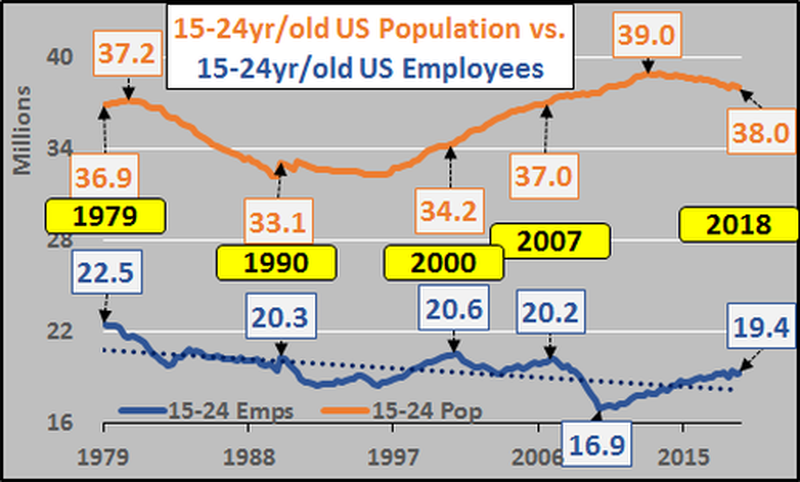 ... confirming that the next generation, whether in China or the US, is set for a painful collision course with debt bubble dynamics