China's Employed Population Shrinks For The First Time Ever
O'Keefe cited surveys showing that only a quarter of Chinese people eligible to have a second child would in fact do so, however according to recent data, despite China's relaxation of the infamous "one-child policy", local birth rates have remained stagnant and in fact, in 2018 China's birth rate dropped to a new record low.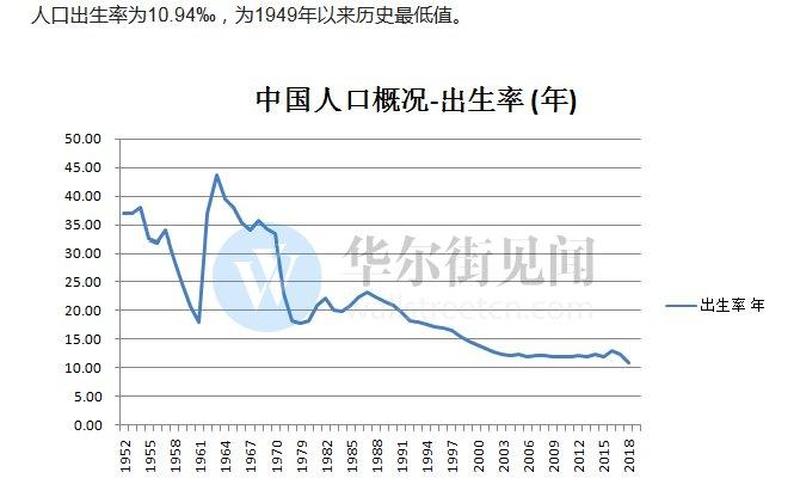 Commenting on China's demographic collapse, Wang Feng, a sociology professor at the University of California, Irving, said: "Decades of social and economic transformations have prepared an entirely new generation in China, for whom marriage and childbearing no longer have the importance they once did for their parents' generation."
The World Bank urged East Asian governments to embrace immigration as one tactic to counter falling population pressures, noting that more than 20% of Australians and New Zealanders — and 40% of Singaporeans — were immigrants, although Europeans may offer some counterpoints against opening up one territory to a flood of foreigners...
"Demography is a powerful force in development but it is not destiny," Mr O'Keefe said. "Through their policy choices, governments can help societies adapt to rapid ageing."
Of course, besides demographics, China's transformation into the next Japan has major, and potentially dire, consequences for the local economy. As we reported back in October via Econimica, the 0-to-24 year old Chinese population swelled by over 300 million from 1950 to it's ultimate peak in 1991. Since that peak, the total population of young in China has fallen by 176 million, or a 30% decline in the number of children across China.Moving forward, the UN has expressed hopes the formal elimination of the one child policy would simply slow the rate of decline in the population...but by no means will China's fast declining childbearing population (those aged 15-44) nor disproportionately young male population potentially be offset by a slightly less negative birth rate. Contrast that with the quantity of debt being forcibly injected into a nation that faces a massive imminent population decline.