China's Employed Population Shrinks For The First Time Ever
The futures is even bleaker: the working-age population is expected to see a sharp drop from 830 million in 2030 to 700 million in 2050 at a declining speed of 7.6 million every year, said Li Zhong, a spokesman for the Ministry of Human Resources and Social Security, in July. Meanwhile, with decreasing supply of labor force, the salary of all industries grew at a rate of 11.3 percent in 2011, 10.5 percent in 2012, and 9.7 percent in 2013, said Zeng, adding that as a result many foreign enterprises left China and shifted to Southeast China due to rising labor cost.
Adding to the warnings, back in 2015, the World bank cautioned that China's working age population will fall more than 10% by 2040 in spite of a recent relaxation of its one child policy, heightening the risk of the world's most populous country "getting old before getting rich".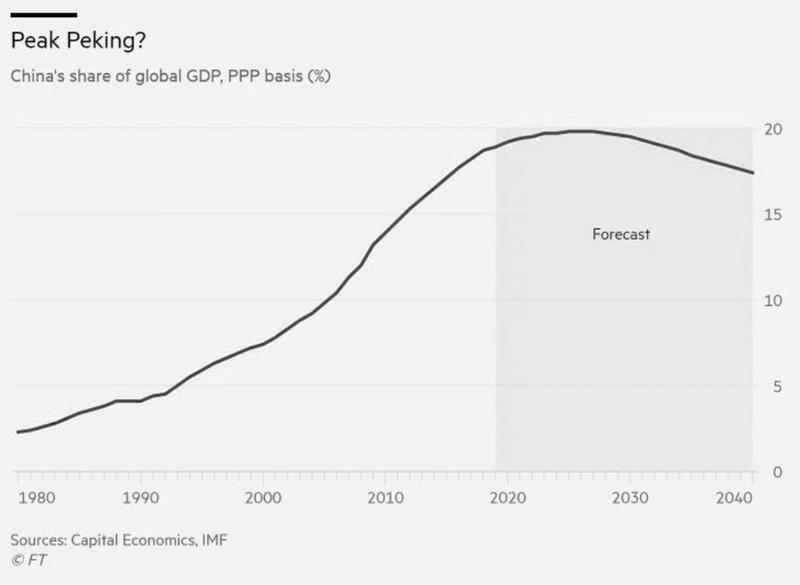 A further decline of 10% would equate to a net loss of 90 million Chinese workers, a number greater than the population of Germany, and is consistent with demographic pressures across East Asia. The working populations of South Korea, Thailand and Japan are also expected to fall by 10 per cent or more over the next 25 years.
"East Asia has undergone the most dramatic demographic transition we have ever seen," said Axel van Trotsenburg, World Bank regional vice-president. "All developing countries in the region risk getting old before getting rich."
As of 2010, almost 40% of all people on the planet aged 65 or older — some 211 million individuals — lived in East Asia, and the World Bank estimates that a least a dozen East Asian countries will see the percentage of their populations aged 65 or higher double to 14 per cent in a quarter century or less. In France and the US, the same transformation took 115 and 69 years respectively
"As [countries] get richer, fertility falls," said Philip O'Keefe, lead author of the World Bank report. "Given China's current fertility [rates], you may get a temporary uptick in people who wanted to have a second child having one, but we don't see a big long-term impact there."