Archegos Employees Lose $500 Million As Bonus Fund Evaporates
The (now former) employees of defunct Archegos Capital Management - the over-leveraged family office that blew up back in March, saddling Credit Suisse and a handful of other brokers with billions of dollars in losses - have just learned a very important lesson: don't put all your eggs in one basket.
Employees saw their golden parachutes evaporate alongside the rest of Bill Hwang's $20 billion fortune when a deferred pay plan set up by the firm crashed as the firm was hit with a massive margin call, exacerbated by its prime brokers selling off billions of dollars' of stocks in the span of a few panicked hours (for more on how Archegos built up its massively leveraged position, click here).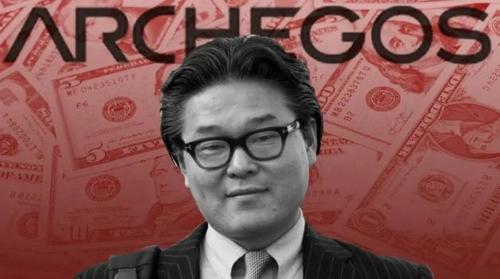 Instead of paying employees the entirety of their bonuses in cash, the firm convinced them to keep at least some of their bonus with the firm, placing the money in a separate pot that was apparently invested in the same stocks that the firm was betting on. While insiders told the FT that the original amount of money placed with the fund was "under $50MM", the value of the pot had apparently soared alongside the value of Archegos's main fund, which enjoyed massive gains thanks to the leverage it employed via swaps entered into with its prime brokers.
"The company will increase or decrease the amount of the deferred payment by the percentage that the fund's invested capital has increased or decreased in value," said a document seen by the Financial Times that sets out the plan's terms for an employee.

The document showed that 25% of the plan participant's end-of-year bonus was held back by Archegos, to be paid out when the employee departed. It states that the payout would not fall below its original value.
Employees would be paid out when they left the firm, according to the agreement. But as it turns out, the firm's employees would have been better off had they taken the money and walked. And now, former employees are now complaining to the FT that they haven't been paid for any of the compensation they deferred.
Disclaimer: Copyright ©2009-2021 ZeroHedge.com/ABC Media, LTD; All Rights Reserved. Zero Hedge is intended for Mature Audiences. Familiarize yourself with our legal and use policies every ...
more