Newly Launched Bitcoin Latinum Set To Become World's Largest Insured Digital Asset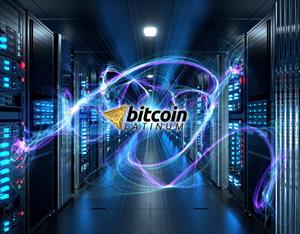 PALO ALTO, Calif., Nov. 27, 2020 (GLOBE NEWSWIRE) -- Bitcoin Latinum, the next-generation Bitcoin fork capable of massive transaction volume, digital asset management, cyber security, and capacity is announcing its official pre-sale launch. Bitcoin Latinum will trade under the symbol LTNM with a total supply of 888,888,888 LTNM [verifiable by LTNM].
Bitcoin Latinum is now available for pre-sale on www.bitcoinlatinum.com and will be available on exchanges in 2021.
Marsh & McLennan, one of the world's leading specialty insurance brokers and risk advisers, has been appointed to arrange a comprehensive insurance program for Bitcoin Latinum. The insurance coverage, to be arranged by Marsh Asia, will protect Bitcoin Latinum holders in case of external theft and internal collusion, potentially up to the full value of their holdings. This contemplated insurance coverage will make Bitcoin Latinum the world's largest insured digital asset.
The Bitcoin Latinum tokens are a part of a blockchain ecosystem being adopted by companies in media, gaming, storage, cloud, and telecommunications. Bitcoin Latinum tokens will be interchangeably used on each of these partner/supplier networks by consumers. In addition, Bitcoin Latinum adds security around inflight transactions and enhanced mining node protection based on memory scanning technology. Furthermore, Bitcoin Latinum looks to reduce the cost of a Bitcoin transaction from dollars to pennies for on-chain transactions and even lower rates for lightning-based transactions.
Bitcoin's market cap is nearing $200 billion and makes up approximately 84% of the cryptocurrency market. Bitcoin recently crossed $18,000 per token, demonstrating a strong bull market. Earlier this year, Gartner stated that blockchain technology will create more than $176 billion worth of business value by 2025, and $3.1 trillion by 2030. There are trillions of dollars in global assets that could potentially be digitized.
Disclaimer: The above is a matter of opinion provided for general information purposes only and is not intended as investment advice. Information and analysis above are derived from sources and ...
more