Biopharma Leads Healthcare Portfolio 2020-2021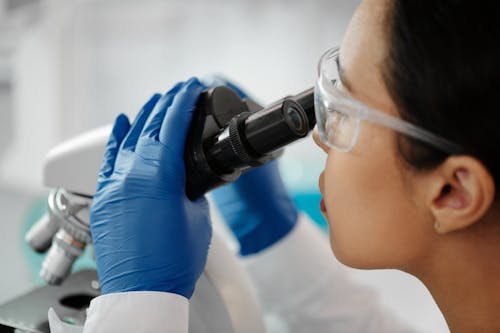 Image Source: Unsplash
In October 2020, we developed a model Healthcare Portfolio that was modeled to be diversified with lower risk. Clearly, biopharma stocks, both large and small, led the way to outperformance within healthcare. But Q4 2020 was very speculative, so we expect that the momentum will ebb in 2021 in a shift to large-caps.
Small-caps have been on a tear, with the IWM up 36% in only three months. We will take another look at this trend after the 2020 earnings release. As we noted in our recent J.P.Morgan Healthcare Conference review, the COVID-19 vaccine efficacy and rollout drives the economy and the market. We will provide updates on major vaccine and diagnostic milestones.
Today began with a biotech rally in early trading, perhaps digesting company presentations from the J.P.Morgan Conference. Large-caps were up, even laggards such as AZN and GILD. MRK was down due to the Gilead Sciences' win for an HCV patent. Our small-cap winners in early trading were GNMK, TDOC, and VIR. Moderna (MRNA) was down 4% on allergic reactions to their vaccine.
Portfolio
We recommended early in Q4 2020 that you take positions in Gene Therapy stocks, and many of them have doubled in a few months.
To add momentum and beta, we recommended more XBI in portfolios.
We did not include MedTech and Devices in this model, but last month we suggested FSMEX , PRHSX, and IHE for weighting.
Macro events rule with "mega stim" package, new Biden administration, and a weak dollar.
Earnings kick off this week with United Health information tomorrow.
| | | | | | | | | | | | | |
| --- | --- | --- | --- | --- | --- | --- | --- | --- | --- | --- | --- | --- |
| PORTFOLIO | | | | | | | | | | | | |
| Stock/ETF | Ticker | Initial Price | Wgt | P 11/13 | P 11/27 | %Perf | Price | QTR | 2020 Yr | Price | %Perf | |
| | | 10/25 | % | | | 1 mo. | 12/31 | % | % Perf | 1/15/21 | YTD | |
| iShares NAZ Bio | IBB | 136 | 25 | 141.06 | 143.22 | 2.27 | 151.5 | 11.9 | 25.7 | 161.71 | 3.83 | |
| iShares Russell 2k | IWM | 163 | 10 | 173.51 | 184.37 | 16.56 | 196.4 | 30.9 | 18.3 | 210.75 | 7.49 | |
| Merck | MRK | 80 | 10 | 81.09 | 79.86 | 2.4 | 81.77 | -1.39 | -10 | 83.38 | 1.93 | |
| United Health | UNH | 330 | 25 | 355.67 | 337.94 | 5.44 | 350.7 | 12.5 | 19.3 | 351.3 | 0.18 | |
| SPDR S&P Bio | XBI | 117 | 5 | 125.04 | 131.46 | 11.95 | 140.8 | 26.3 | 48 | 151.73 | 7.78 | |
| Healthcare SPDR | XLV | 108 | 25 | 112.12 | 109.44 | 3.35 | 113.4 | 7.55 | 11.4 | 116.97 | 3.11 | |