3 Mutual Funds Worth Considering From The Nuveen Portfolio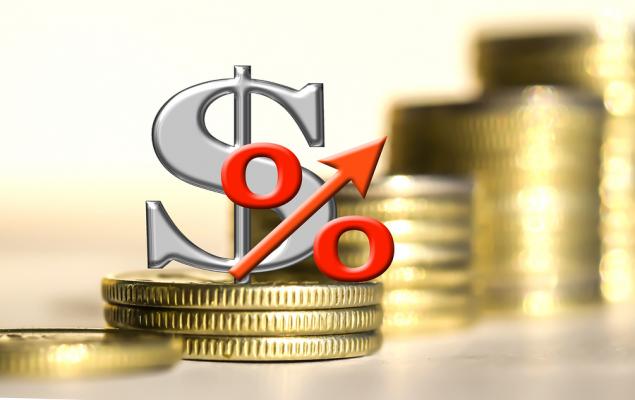 Image: Bigstock
Nuveen Investments, headquartered in Chicago, IL, was founded in 1898 by John Nuveen. The company seeks to provide financial services to its clients by using the multi-boutique structure. It provides these services through an independent team comprising Nuveen Asset Management, Winslow Capital, and Symphony.
The company is the number one farmland assets manager in the world and a leader in alternative investments. In its Multi-Asset Solutions, the company had $1.2 trillion of assets under management as of Dec 31, 2020. Nuveen offers a wide range of asset classes and products ranging from equity and alternative funds to municipal and taxable fixed-income bond funds.
Below we share with you three top-ranked Nuveen mutual funds. Each has earned a Zacks Mutual Fund Rank #1 (Strong Buy) and is expected to outperform its peers in the future.
Nuveen Virginia Municipal Bond Fund Class A (FVATX Quick Quote FVATX - Free Report) aims to provide a high level of current interest income, exempt from regular federal, Virginia State and, in some cases, Virginia local income taxes as is consistent with preservation of capital. The fund invests the majority of its assets in investment-grade municipal bonds rated BBB/Baa or higher at the time of purchase. FVATX has three-year annualized returns of 4.2%.
Stephen J Candido is the fund manager of FVATX since 2016.
Nuveen Intermediate Duration Municipal Bond Fund Class A (NMBAX Quick Quote NMBAX - Free Report) seeks a high level of interest income which is exempted from federal income taxes as well as capital preservation. NMBAX invests a bulk of its assets in municipal bonds free from federal personal income tax. These investment-grade municipal bonds are generally rated Baa/BBB or higher. NMBAX has three-year annualized returns of 4.3%.
NMBAXhas an expense ratio of 0.65% compared with the category average of 0.72%.
Nuveen Municipal Total Return Managed Accounts (NMTRX Quick Quote NMTRX - Free Report) aims to offer a high current income that is exempted from regular federal income taxes. The fund invests the majority of its assets in tax-free municipal bonds. It may also invest about half of its assets in below-investment-grade municipal bonds. NMTRX has three-year annualized returns of 5.4%.
Disclaimer: Neither Zacks Investment Research, Inc. nor its Information Providers can guarantee the accuracy, completeness, timeliness, or correct sequencing of any of the Information on the Web ...
more