3 Consumer Cyclical Mutual Funds To Grab In December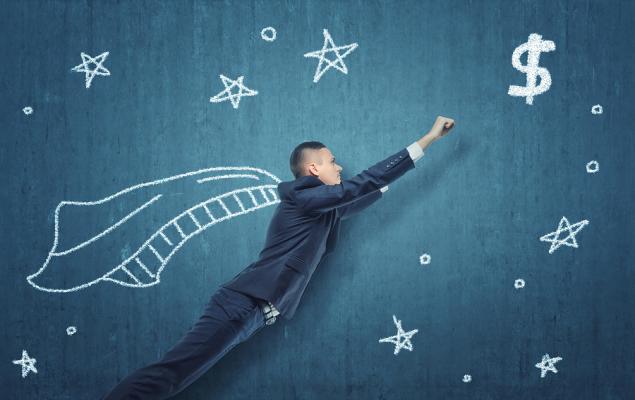 Image: Bigstock
As we move into the last month of this rocky year, investors may gear up to invest in some of the beaten-down sectors. Even as the coronavirus pandemic-led slump pushed major indexes to their record lows, the S&P 500, the Dow and the Nasdaq were back on track in November, registering more than a 10% gain. The Dow crossed the 30,000 point-mark last month and optimism about a coronavirus vaccine breakthrough cheered investors to hope for a faster economic recovery and growth.
Expectations of a COVID-19 vaccine discovery have given a new lease of life to the economy, helping beaten-down economically-sensitive cyclical stocks to gain traction. And since the mRNA-based technology used by Pfizer and Moderna claims to be about 95% effective, traders widely expect the pharmaceutical giants to begin emergency distribution of their respective vaccine candidates.
With the availability of the vaccine, the beaten-down travel and tourism stocks will also be able to make a comeback. Possibility of progress in the coronavirus vaccine and decline in cases brightens the prospects of travel, which in turn will drive demand for oil. Energy, especially oil, has been one of the biggest losers of this year. However, with brighter prospects, energy shares have now jumped more than 30% in November. Along with that, apparel stocks are recovering in the holiday season since vaccine hopes and return to normal lifestyle will increase consumer outlays.
However, traders are unsure about the performance of the stock market in the presidential transition phase. The Trump administration may blacklist some major China companies, CNOOC, an oil and gas giant, and SMIC, a chip manufacturer, among many others. This can dampen the U.S.-China trade relations, leading stocks to another roller-coaster ride. However, the vaccine breakthrough should have a subsequently positive impact on the economy and keep the northward trend on. Along with that, the market hopes that the economy will recover faster as the former Fed Chair Janet Yellen is expected to become the next Treasury Secretary. Yellen is expected to take unprecedented steps to provide support to the pandemic-hit economy.
Disclaimer: Neither Zacks Investment Research, Inc. nor its Information Providers can guarantee the accuracy, completeness, timeliness, or correct sequencing of any of the Information on the Web ...
more