3 Best Dimensional Funds You Must Add To Your Portfolio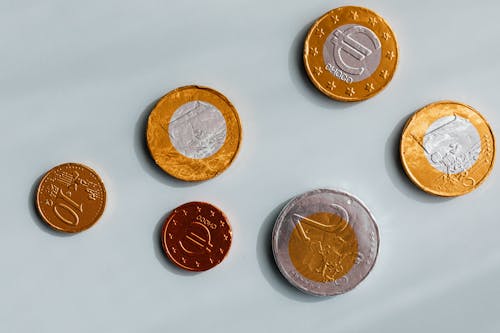 Image source: Pexels
Dimensional Fund Advisor offers investment solutions from different asset classes to institutional and individual investors, investment consultants, and financial advisors. With a workforce of more than 1400, Dimensional Fund Advisor has 13 offices across several countries, including the United States.
Dimensional Fund Advisor invests in both domestic and foreign equities, fixed income securities, retirement income funds, real estates, and commodity markets. As of Mar 31, 2021, it had nearly $637 billion of assets under management. For the past three decades, the company has been providing investment management strategies to its clients. Founded 39 years ago, this fund family is headquartered in Austin, TX.
Below we share with you three top-ranked Dimensional Fund Advisor mutual funds. Each has earned a Zacks Mutual Fund Rank #1 (Strong Buy) and is expected to outperform its peers in the future.
DFA U.S. Large Company Portfolio (DFUSX Quick Quote DFUSX - Free Report) fund aims to approximate the total investment return of the S&P 500 Index. The fund manager generally selects stocks from the S&P 500 Index and may purchase or sell futures contracts and options on futures contracts for U.S. equity securities and indices. DFUSX has three-year annualized returns of 18%.
Jed S. Fogdall is one of the fund managers of DTMVX since 2012.
DFA Tax-Managed U.S. Targeted Value Portfolio (DTMVX Quick Quote DTMVX - Free Report) seeks appreciation of capital and aims to minimize federal taxes charged on returns. It normally invests more than 80% of its assets in securities of domestic mid and small-cap companies. DTMVX has three-year annualized returns of 9.8%.
DTMVX has an expense ratio of 0.44% compared with the category average of 1.17%.
DFA U.S. Sustainability Core 1 Portfolio (DFSIX Quick Quote DFSIX - Free Report) fund aims for long-term capital appreciation. The fund invests in a broad and diverse group of securities of U.S. companies and the managers put great emphasis on small capitalization, value, and high-profitability companies based on the sustainability impact. DFSIX fund has three-year annualized returns of 18.6%.
Disclaimer: Neither Zacks Investment Research, Inc. nor its Information Providers can guarantee the accuracy, completeness, timeliness, or correct sequencing of any of the Information on the Web ...
more