3 Best BlackRock Mutual Funds To Buy In 2021
BlackRock Inc. is one of the world's leading asset management firms offering a range of risk management, strategic advisor and enterprise investment system services. With about $7.8 trillion worth of assets under management (excluding money market assets), as of Sep 30, 2020, it caters to institutional, intermediary and individual investors.
Its offerings range from individual and institutional separate accounts to mutual funds and other pooled investment options. BlackRock aims to provide a wide range of investment solutions to strike a balance between risk and opportunities.
Furthermore, effective fund management and the ability to survive market volatility have resulted in strong fund performance. Let's consider the best performing mutual funds from BlackRock that should be on your radar in 2021.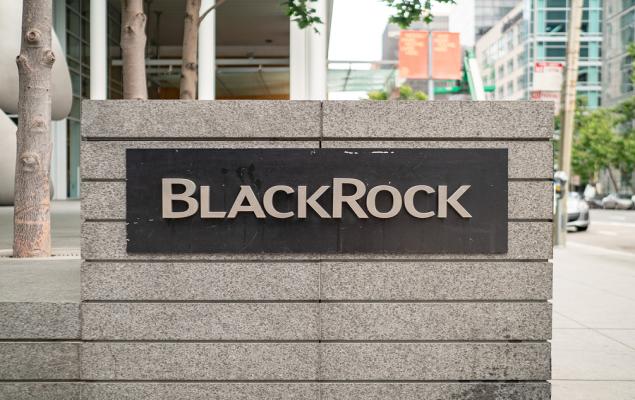 BlackRock's Performance in 2020
The fund family has a history of providing upbeat returns. The initial investment of the majority of BlackRock mutual funds ranges from $0 to $1,000. Further, BlackRock Technology Opportunities Fund Service Shares (BSTSX) turned up as one of the best-performing mutual funds from the BlackRock family. The fund has posted solid gains over the past year.
BSTSX, which invests the majority of its assets in securities issued by U.S. and non-U.S. technology companies across all market capitalization ranges, has returned 79.9% in the past one-year period.
BlackRock invests in a variety of sectors that are sensitive, cyclical and defensive. From the sensitive sectors, most investments were made in technology. Among the cyclical sectors, the issuer invested the maximum in the financial services sector, while among the defensive sectors it invested heavily in healthcare.
Technology Select Sector SPDR (XLK) climbed 40.4% over the past year and remained the best-performing sector among the 11 S&P 500 sectors.
Awards and Recognitions
According to Forbes and JUST Capital, BlackRock has been named as one of America's Most JUST Companies for 2021. The 2021 list of America's Most JUST Companies celebrates those American companies that outperform their peers in the Russell 1000.
Disclaimer: Neither Zacks Investment Research, Inc. nor its Information Providers can guarantee the accuracy, completeness, timeliness, or correct sequencing of any of the Information on the Web ...
more