EC

Millions Of Dollars Entering The Cryptocurrency Market Ahead Of A New Bull Market
Speaking in the interview with Daniela Cambone of Stansberry Research, he explained:
I don't dislike gold, but when you get to the macro opportunity … if bitcoin starts breaking out of these patterns that it's been forming, it is going to massively outperform gold. I'm 100% sure of that, so in which case why would I have the gold allocation.

BTC/USD: The technical picture
From the long-term perspective, BTC/USD is moving inside the range limited by $12,000 on the upside and $10,000 on the downside. The coin reversed from the channel support at the end of August and has been recovering slowly ever since.
While the price is moving towards the channel resistance at $12,000, only a sustainable move above this area will signal that the bullish trend is resumed and open up the way to the psychological 13,000 and $13,800 (the highest level of 2019).

BTC/USD weekly chart
(Click on image to enlarge)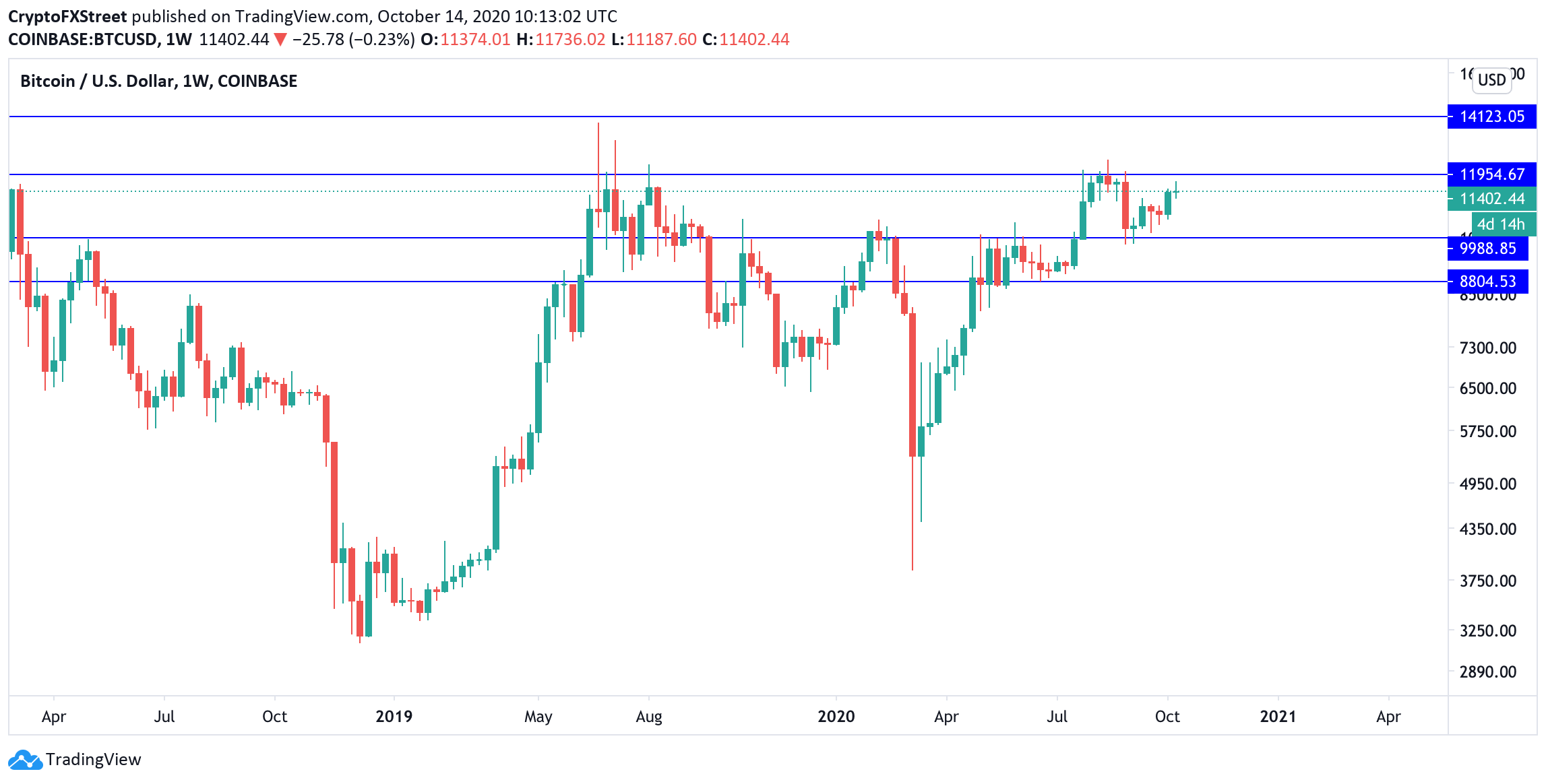 Meanwhile, Bitcoin's market positioning implies that there is a big cluster of 1.48 million BTC addresses holding nearly 1 million coins with their breakeven point on the approach to $11,700. This barrier may slow down the recovery and even push the price towards the channel support. However, once it is cleared, nothing can stop BTC from a sustainable rally.

Bitcoin's IOMP data
(Click on image to enlarge)

Source: Intotheblock
On the downside, the significant barrier comes at $10,700. The wall of 1.5 million addresses with over 1 million coins will protect their breakeven point and absorb the selling pressure. If it is passed, the sell-off may be extended towards $10,000.
Disclosure: Information on this article contains forward-looking statements that involve risks and uncertainties. Markets and instruments profiled on this page are for informational ...
more