Key Events In EMEA Next Week - Saturday, March 6
A rather quiet week ahead in the EMEA region but keep an eye on Hungary's CPI, as well as Czech Republic real wages, CPI and industry data.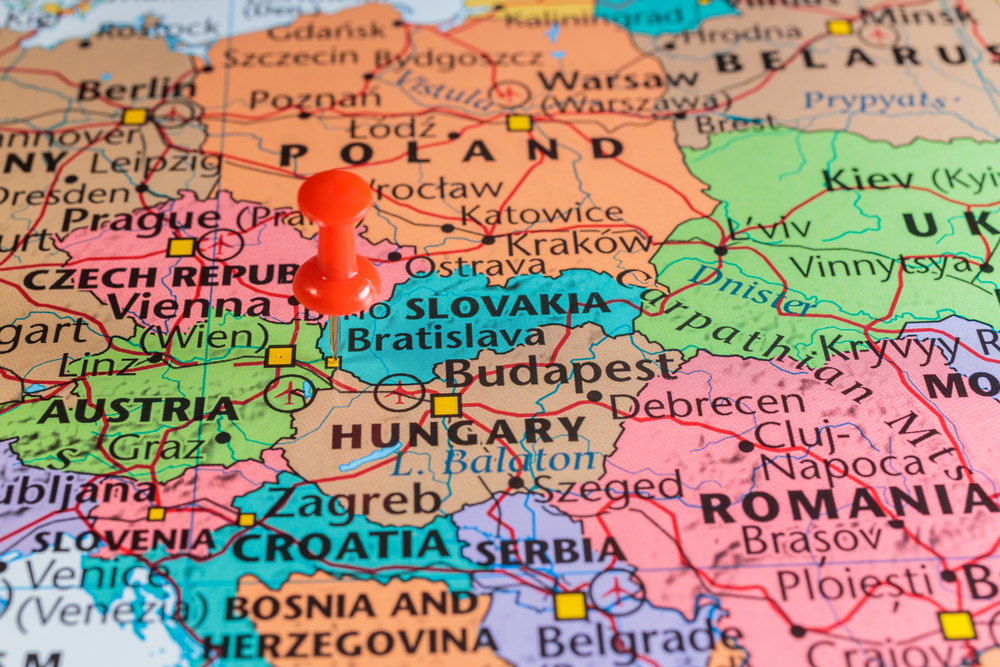 Source: Shutterstock
Hungary: Inflation to push higher
Next week's inflation reading will be the highlight for Hungary. We expect headline inflation to edge higher to 3% year-on-year. However, the uncertainty is higher than usual considering the significant jump in fuel prices in February. Due to methodological issues, the cut-off date for data gathering could push headline inflation 0.2ppt higher or lower. Food inflation could ease somewhat. Durables will likely push inflation higher, having a significant impact along with energy and fuel. As the majority of upside risks to inflation come from non-core elements, we see the core inflation rate retreating incrementally to 4.1% YoY.
Czech Republic: Real wages to stagnate, CPI to remain steady, and industry to fall
Wages in the 4Q20 will be impacted again by one-off factors related to economic restrictions and lockdown, as such, some slowdown is again likely. Moreover, the tax optimisation effect might be visible as some companies likely postponed end-of-year bonuses to the new year due to lower income taxes. As such, real wages might just stagnate in 4Q20. Given higher prices of food in January and no change in seasonal prices, which cannot be measured during lockdown, CPI is likely to stay above 2% and should not decelerate below the 2% target as expected some months ago. While the Czech National Bank's stance is now determined by the Covid situation, we still see rates normalising after 4Q21. January industry is likely to fall into contraction again due to the calendar bias and weaker production of cars.
EMEA Economic Calendar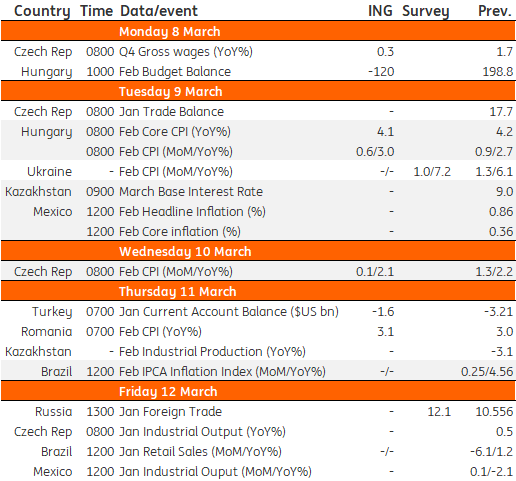 Source: ING, Refinitiv
Disclaimer: This publication has been prepared by ING solely for information purposes irrespective of a particular user's means, financial situation or investment objectives. The information does ...
more