Luckin Coffee Could Stumble When IPO Lockup Expires
Competition: Starbucks, McDonald's, and KFC
As noted, Luckin Coffee is currently the second-largest coffee drink retailer in China. Starbucks (SBUX) holds the top position. Other fast-food restaurants pose competition to Luckin Coffee including McDonald's (MCD), KFC, FamilyMart, Coffee Box, and other Chinese fast-food restaurants.
Early Market Performance
The underwriters priced the IPO at $17 per share. The stock closed on the first day of trading at $20.38 for an increase of 19.9%. Shares dipped to $14.75 on May 22. Then, they began to climb to reach a high of $26.58 on July 29. LK currently has a return from IPO of 10.4%.
Conclusion
When the Luckin Coffee IPO lockup expires on November 13th, pre-IPO shareholders and company insiders will be allowed to cash in on their gains and sell large blocks of currently-restricted shares for the first time. With just 14.2% of LK's outstanding shares trading pursuant to the IPO, there is a significant chance that trading volume could dramatically increase when the lockup expires. Significant sales of currently-restricted shares could flood the secondary market and push LK's share price sharply lower in the short term.
LK's pre-IPO shareholders and company insiders include numerous directors and VC firms.
(Click on image to enlarge)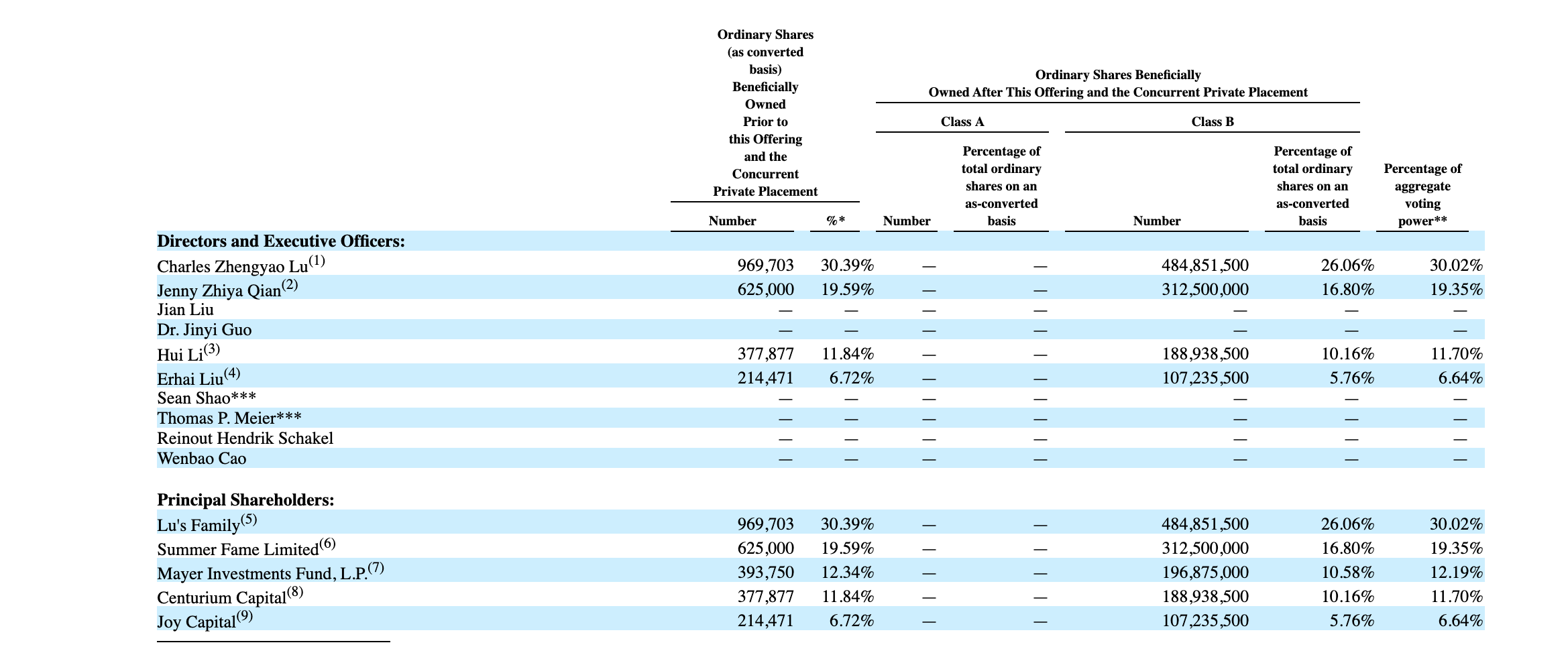 (Source: S-1/A)
Aggressive, risk-tolerant investors should consider shorting shares of LK ahead of the firm's IPO lockup expiration on November 13th. Interested investors should cover shares of LK during the November 14th and November 15th trading sessions.
Disclosure: I am/we are short LK.
Disclaimer: I wrote this article myself, and it expresses my own opinions. I am not receiving compensation for it. I have no business relationship with any ...
more