Fastly Could Be Impacted By IPO Lockup Expiration
When the IPO lockup period ends for Fastly, Inc. (NYSE: FSLY) on November 13th, the company's insiders and pre-IPO shareholders will have the opportunity to sell large blocks of currently-restricted shares, including 7.8 million Class B shares that will have vested on that date.
(Click on image to enlarge)

(Source: S-1/A)
This group of pre-IPO shareholders and company insiders includes numerous executives and VC firms.
(Click on image to enlarge)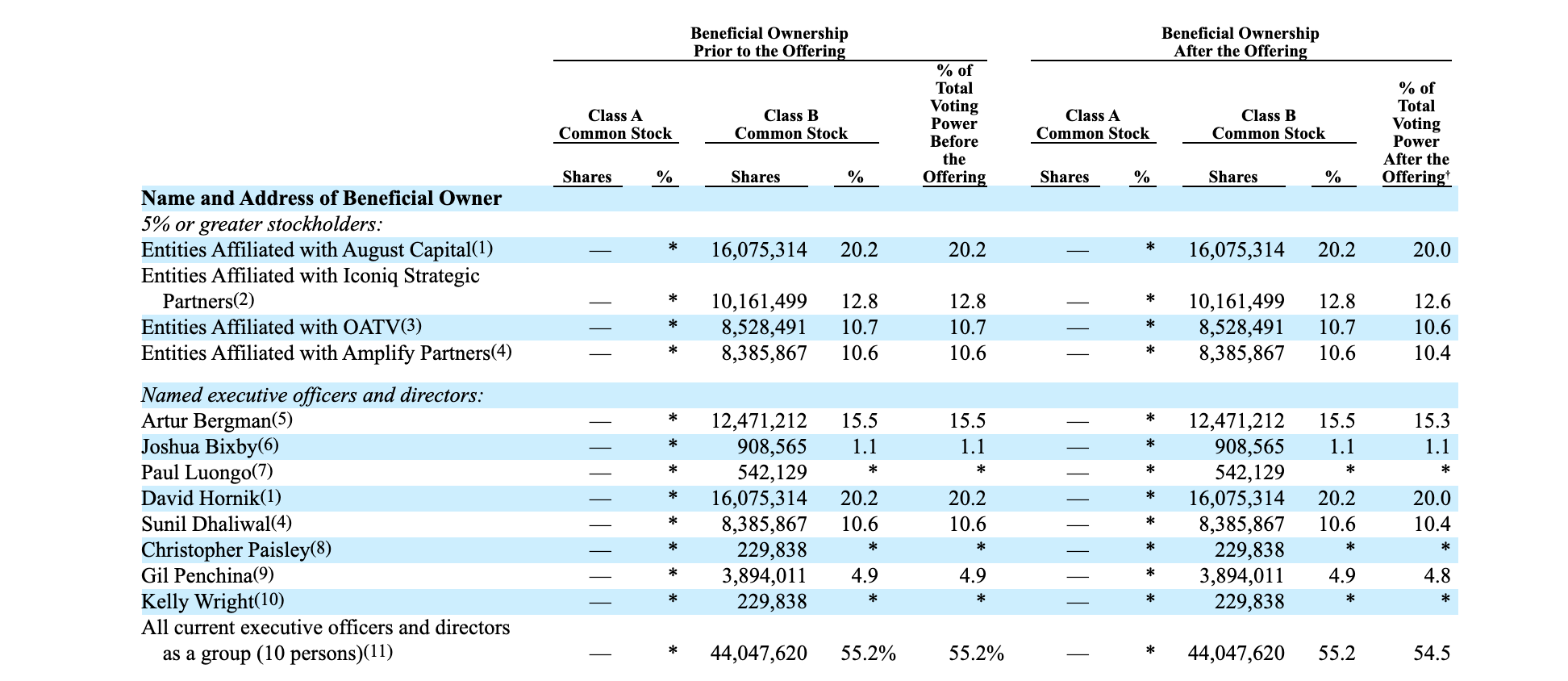 (Source: S-1/A)
We believe that FSLY's insiders and pre-IPO shareholders will be eager to cash in on some of their gains - FSLY has a return from IPO of more than 21%. Any significant sales of currently-restricted stock could flood the secondary market when FSLY's IPO lockup expires and send shares sharply lower in the short term. Aggressive, risk-tolerant investors should consider shorting FSLY ahead of the IPO lockup expiration.
Note: FSLY shares may be hard to borrow and experienced investors might consider gaining short exposure via an options strategy.
Business Overview: Provider of Infrastructure as a Service (IaaS)
Fastly Inc. is a provider of infrastructure software. It offers cloud computing, security, streaming, image optimization, and computer technology solutions. Their services are offered to customers in the United States.

(Source: Fastly website)
The company's SEC filings note that their IaaS allows developers to create, secure, and market digital products at the "edge of the internet." They describe this area as the Content Delivery Network (CDN) that has functionalities typically delivered by hardware rather than software. These functions include Distributed Denial of Service (DDoS) solutions, Bot Detection, Web Application Firewalls (WAF), and Application Delivery Controllers (ADC).
Fastly's solutions aim to move computing power and logic towards the end-user. It does this by utilizing the cloud computing serverless paradigm. This trend enables the cloud provider to run the server while allocating machine resources in real-time. The edge cloud enhances central cloud, data center, and hybrid solutions.
Disclosure: I am/we are short FSLY.
Disclaimer: I wrote this article myself, and it expresses my own opinions. I am not receiving compensation for it. I have no business relationship with any ...
more