Stock Exchange: Will You Adjust Your Strategy, Or Go Down With The Ship?
The Stock Exchange is all about trading. Each week we do the following:
discuss an important issue for traders;
highlight several technical trading methods, including current ideas;
feature advice from top traders and writers; and
provide a few (minority) reactions from fundamental analysts.
We also have some fun. We welcome comments, links, and ideas to help us improve this resource for traders. If you have some ideas, please join in!
Review: Do You Pretend To Understand The Market?
Our previous Stock Exchange asked the question: Are You Trying to Be Right or Successful? Because, as a trader, being right and being successful are not the same thing. We suggested our readers not stubbornly focus on being right all the time, but rather relentlessly focus on being successful, even if it means being wrong sometimes.
This Week: Will You Adjust Your Strategy Or Go Down With The Ship?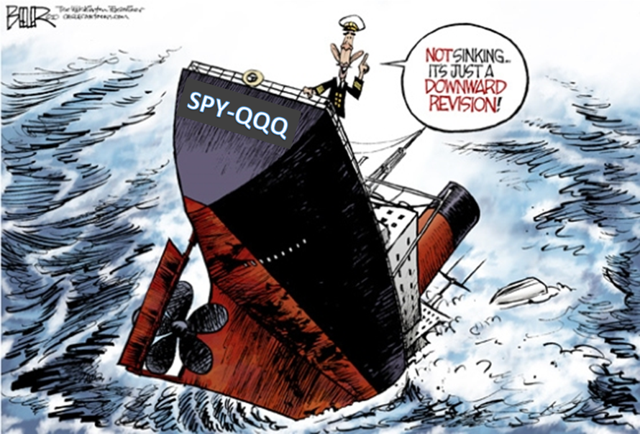 As infamous boxer Mike Tyson once said, "everyone has a plan, until they get punched in the face." And with the recent indiscriminate marketwide sell-off, many traders are feeling like they've just been punched in the face.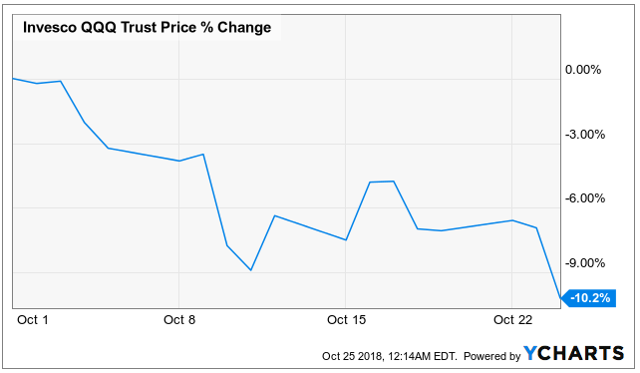 And the question now becomes: "do you have the intestinal fortitude to stick to your long-term plan, or are you making adjustments?" And the answer, in our view, depends on the details of your long-term plan–assuming you have one!
For example, if you are a momentum trader, you may believe the powerful uptrend of the last few months has abruptly ended, and it's time to bail on this market (if you haven't already). However, in reality, the details are a little more complicated than that. Take for example, the details of this recent exceptional article (as usual) by Dr. Brett Steenbarger, in which he suggests traders consider how volume is moving price. Specifically, there is important information about the power of market moves by considering the underlying volume dynamics, not just market prices.
However, price and volume alone are still not enough in many cases, and some traders recognize the importance of adjusting their trades based on current volatility levels, as Michael at MartinKronical reminds us in this excellent post: The Benefits of Adjusting Position Sizes.
And if you're still not on board with the notion of adjusting your strategy, you might consider TrendFollower's recent note titled: Daniel Kahneman and Jeff Bezos Make the Case for Trend Following, in which Bezos states:
When we make mistakes, and we've made doozies, like the Firephone and many other things that just didn't work out–we don't have enough time for me to list all of our failed experiments, but the big winners pay for thousands of failed experiments.
We have a new (free) service to subscribers to our Felix/Oscar update list. You can suggest three favorite stocks and sectors. We report regularly on the "favorite fifteen" in each ...
more