Stash Vs. Robinhood: The Definitive Review
Traders, from the most casual to the most serious, are piling into investing apps.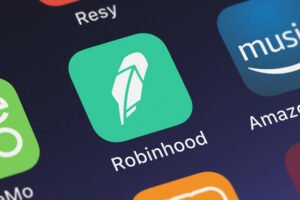 Robinhood and Stash have been two of the biggest winners over the last year. The Robinhood app alone added 3 million new users in the first quarter of 2020. But which is better? We'll show you which comes out ahead in the Stash vs. Robinhood matchup.
They're quick, easy, and most of all, they give traders access to profit.
The surge in-app trading wasn't without its speedbumps, however.
Many are well aware of the scandal where Robinhood had to halt trading when it couldn't handle volumes of GameStop Corp. (NYSE: GME) and a few other stocks changing hands. Naturally, traders felt cheated out of their money and lashed out on social media.
A report in February said 56% of account holders planned to leave the app.
But the simple, fee-less trading brokerage model still presents an enticing outlet for many traders. There are a few alternative ways to get the power of the New York Stock Exchange in your pocket, though not many.
One of the prime contenders is Stash, a personal finance app that serves a similar purpose, though it does things a little bit differently.
We're going to talk about the difference between Stash and Robinhood, and which one could be the better option for you to start buying stocks. They're both all-star apps with their own pros and cons.
It's less intimidating than you might think – these apps can have you buying stocks within minutes of creating an account.
Whichever you choose may just depend on what kind of investor you are.
The Difference Between Stash and Robinhood
Off the bat, the first thing you will notice in a Stash vs. Robinhood comparison is that Stash charges a monthly fee. But there's a good reason for that.
This app is designed to dive deeper into your personal financial life, helping you budget and grow your knowledge of investing while offering similar trading services to Robinhood.
Disclaimer: Any performance results described herein are not based on actual trading of securities but are instead based on a hypothetical trading account which entered and exited the suggested ...
more