Inflation: Three Event Studies
The surprise in inflation for the March, April, and May reference month releases induced respectively 2, 4, and 6 basis point upward moves in the 5-year inflation breakevens — hardly earthshaking.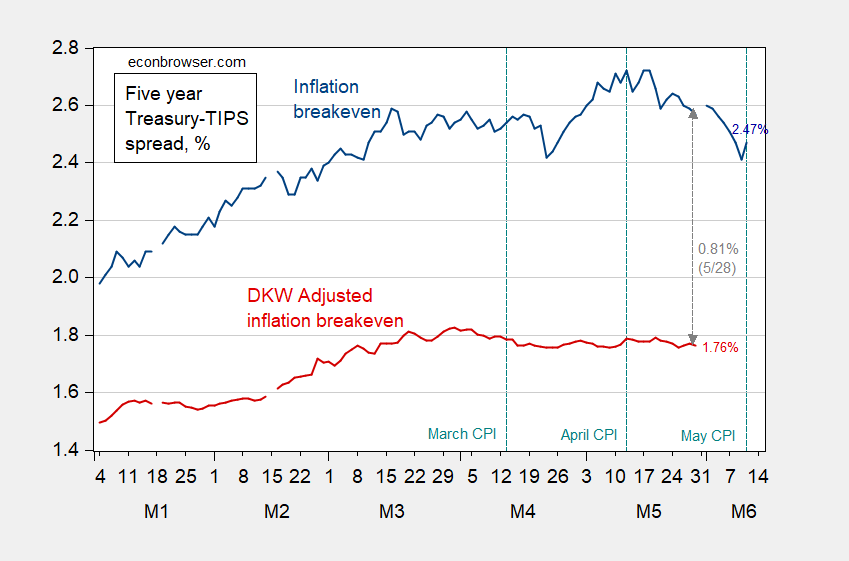 Figure 1: Five year inflation breakeven calculated as five year Treasury yield minus five year TIPS yield (blue), five year breakeven adjusted by inflation risk premium and liquidity premium per DKW, all in %. Source: FRB via FRED, Treasury, KWW following D'amico, Kim and Wei (DKW) accessed 6/4, and author's calculations.