Inflation Expectations Are Falling
As you can see from the chart below, small business sentiment was almost unchanged as it fell 0.2 to 99.6 in May. Considering that a Democrat is in office, this is great reading. It's close to the peak during Obama's 8-year presidency. While the headline reading was unchanged, some underlying components had large changes. There was a 6% increase in plans to increase employment (net 27%). That's a little different from the mildly disappointing BLS report. There was a 4% increase in current job openings (to 48%). That's in line with the record openings in the April JOLTS report.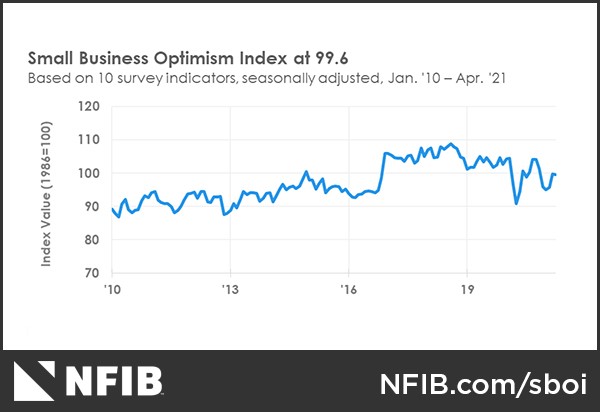 The earnings trend reading fell 4 points to -11%. This makes sense because costs are rapidly increasing. Finally, there was an 11 point drop in those expecting the economy to improve to -26%. Nothing major changed in the economy since April. There is no reason for such a large drop. It looks odd in conjunction with the other decent readings. This figure should probably be heavily discounted.
Low Wage Service Workers Getting A Raise
Low-wage service workers are having a surprisingly good year. As you can see from the chart below, the real wage distribution in 2021 has a peak further to the right of the graph compared to the 2020 peak. This wage distribution doesn't control for characteristics that might be unique to this group of workers which is why the Atlanta Fed also looked at the current population survey. This shows continuing low-wage service workers had 3.1% higher than predicted real earnings; newly employed workers made 7.7% more than predicted.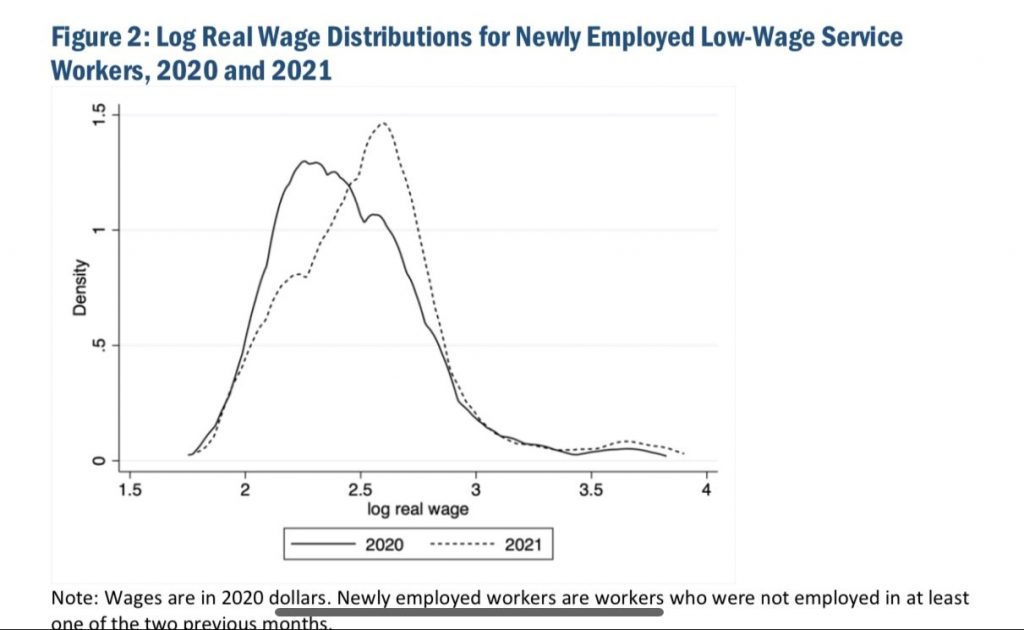 Companies are finding it tough to hire new workers so quickly. Some workers don't want to go back to these jobs because of increased risk and childcare issues. Since the economy changed so much, some may have entered new fields. Yes, it's even possible some are trying to become day traders. Stock trading has become mainstream just like in the late 1990s.
Disclaimer: The content in this article is for general informational and entertainment purposes only and should not be construed as financial advice. You agree that any decision you make will be ...
more