How To Start A Roth IRA: A Beginner's Guide
Key Takeaways
What is a Roth IRA?

What do you need to start?

How to start a Roth IRA

Starting a Roth IRA FAQs
When you're young and just starting out, retirement can feel like a distant concept. Ironically, your youth is when saving up for retirement is more important than it'll ever be.
That's because money takes time to grow. By starting today, you'll have decades to let your savings compound before you hit retirement. This article will show you exactly how to start a Roth IRA, one of the best ways to save for retirement.

What Is A Roth IRA?
A Roth IRA is a type of individual retirement account (IRA). What sets a Roth IRA apart from a traditional IRA is that it allows you to make tax-free withdrawals once you retire. Roth IRA accounts are available through various banks and brokerage firms. Many of these financial institutions will let you set up your account entirely online, making it accessible to anyone.

Why Should You Start A Roth IRA?
You should start a Roth IRA because it's a great way to establish your retirement investment strategy. If you already have a retirement savings account through your employer, such as a 401(k), a Roth IRA can be a great way to supplement your savings.
Roth IRA accounts are funded with after-tax dollars, and your contributions won't be tax-deductible.
This might not sound attractive to you right off the bat. A traditional IRA allows you to invest funds on a pre-tax basis, and you qualify for a tax deduction to boot. So, why start a Roth IRA? The appeal of this type of account is you are bearing your tax burden upfront so that down the line, your income won't be taxed when you make withdrawals in retirement. You'll be thanking your younger self when you're retired and you're receiving your tax-free income.

What Do You Need To Start A Roth IRA?
To start a Roth IRA, you'll want to gather basic identification and financial documents you'd need when opening any type of account:
Driver's license or other acceptable form of government-issued identification

Social security number

Bank routing account number

Personal checking and savings account numbers

Employer name and address

Beneficiary information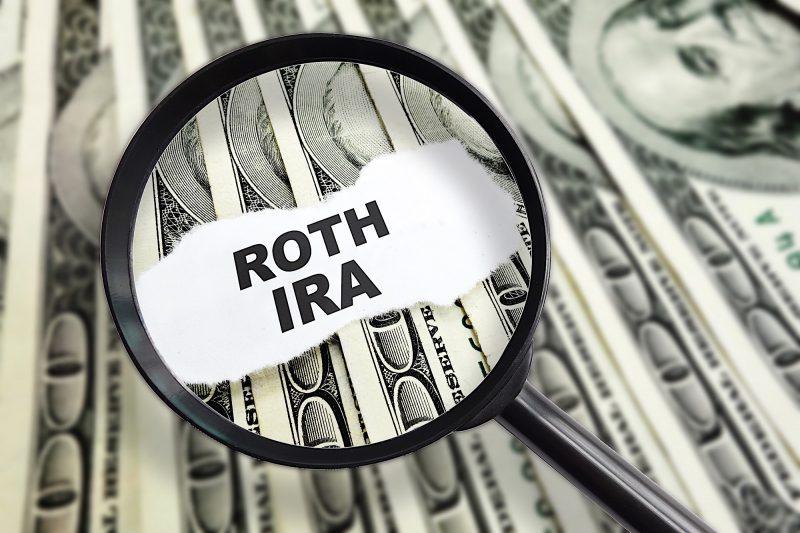 How To Start A Roth IRA In 5 Steps
Learning how to start a Roth IRA is easy. In fact, it's so easy that we broke it down into 5 simple steps for you to follow:
Find Out If You Are Eligible

Decide Where To Open Your Accounts

Complete The Paperwork

Choose Your Investments

Make Scheduled Contributions

1. Find Out If You Are Eligible
First, find out if you're eligible. You must have earned income for the year, or else you won't be able to contribute to your account. Roth IRAs are associated with income limits and contribution maximums, so be sure to know these as well.
For the 2019 tax year, the income limit for individuals is between $122,000 and $137,000. This range increases to between $193,000 and $203,000 for couples.
For the 2020 tax year, the income limit for individuals is between $124,000 and $139,000. For couples, the range is between $196,000 and $206,000.
Disclaimer: The information contained herein was pulled from third party sites. Although this information was found from sources believed to be reliable, FortuneBuilders Inc. makes no ...
more