Housing: Going Wrong In The Few Things That Were Going Right
It certainly doesn't feel like a bubble. We've heard about home prices in many cities skyrocketing like there has been one, still, there does seem to be something different. If it is a bubble, it sure isn't the same as the last one, the big one fifteen years ago. Much is missing this time around.
For one thing, prices are disconnected from volume. For all the talk of a boom in the economy, the housing sector never joined in. Not really. I wrote last year that a truly booming economy is one that builds houses. This candidate consistently refused.
Real estate, like the economy, has never recovered. In fact, the two go hand in hand; the labor market has its participation problem, the housing market beset by the same defect.
When talking about a strong employment condition, invariably the unemployment rate is invoked even though it is misleading by leaving out millions. The building statistics are quoted, or were, as the highest in over a decade, a similarly misleading comparison for the same issue.
The numbers are astounding when you actually look at them. From 1995 through to the end of 2005, the Civilian Non-institutional population expanded by 29.7 million. Out of those, 18 million are counted as having entered the official labor force. And that wasn't great.
From September 2005 up to the latest estimates for June 2019, the Civilian Non-institutional population expanded by two and a half million more, 32.3 million. And yet, the official labor force gained only 13 million. That's an enormous difference.
You would think more people more houses, but it is actually fewer workers fewer houses. Federal Reserve officials are running around blaming R*for this disparity even though an actual examination of R* shows what went wrong. The labor market didn't suddenly die off in a drug binge of retiring Baby Boomers, all of it taking place during 2008.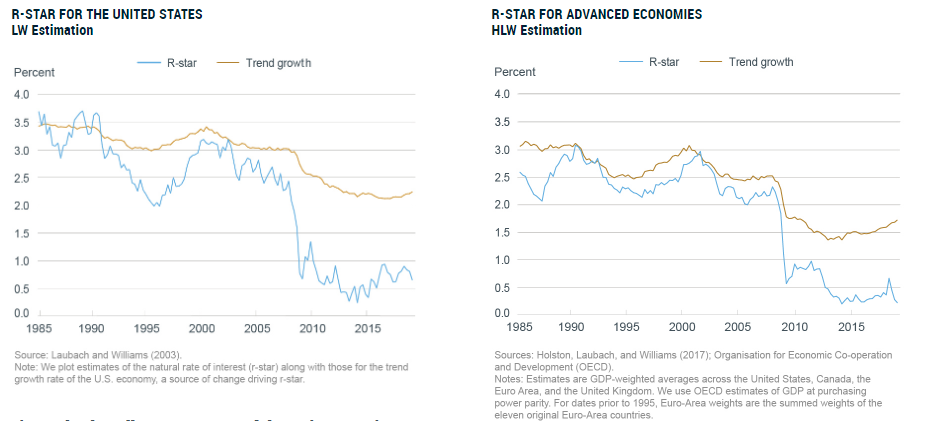 There actually has been a recovery process in the US and global economy. It has just been restricted to those fortunate enough to have been welcomed into its narrow gravity, disqualifying the rebound from being classified as a general recovery.
Disclosure: This material has been distributed for informational purposes only. It is the opinion of the author and should not be considered as investment advice or a recommendation of any ...
more