Teladoc Health Looks Pretty Interesting
Summary
Teladoc is a big player in the rapidly rising virtual care market, which is still in the early innings.
The company has multiple growth avenues in front of it, like Medicare Advantage and overseas growth.
Cash flow concerns are dwindling, as the business model does contain a fair amount of leverage.
There are some latent concerns and there is a big short position, which makes the shares quite volatile.
With increased electronic communication channels come all sorts of opportunities for new business models, one of which is remote diagnosis and treatment of medical conditions, or "virtual care," or telemedicine.
Teladoc Health (TDOC) is one of the companies that embarked on this opportunity, and the growth it is experiencing is pretty impressive: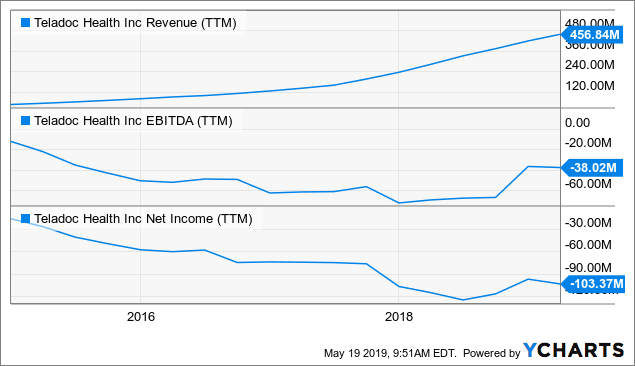 Data by YCharts
The revenue growth is substantial, even if in part fueled by acquisitions (for instance, recent acquisitions like Advance Medical and French Medicin Direct).
Yet, operationally things are going south, at least in GAAP figures, and this might be one reason that the company attracts short-sellers, with the short count standing at 30%+ of the float.
However, adjusted figures stripping out share-based compensation and amortization are considerably better, with adjusted EBITDA actually turning in a small positive in Q1.
Continue reading on Seeking Alpha.
Disclosure: Information in "The Felder Report" (TFR), including all the information on this website, comes from independent sources believed reliable but accuracy is not guaranteed and ...
more