HealthEquity Is Positioned For Attractive Returns
When looking for winning stocks over the long term, there are a few important factors that can make a huge difference in returns. Companies with solid profitability, abundant potential for growth, and high-quality management teams tend to deliver superior returns for shareholders. From this perspective, HealthEquity (HQY) looks like an interesting candidate to consider.
An Attractive Business Model
The U.S. healthcare system is too expensive and inefficient - this is a widely acknowledged fact. Healthcare demand is set to explode higher due to an aging population and technological innovation in the space, and companies that can deliver better healthcare solutions will generate massive rewards for investors.
HealthEquity is a top player in health savings accounts. These accounts replace traditional health insurance with high-deductible health plans. Due to the high deductibles, the premiums are materially lower, and employers often share some of the savings with employees. High deductibles also make consumers more discerning, which has major advantages in terms of efficiency and cost reductions overall.
Health savings accounts also offer massive tax benefits. Contributions are tax-deductible, investments in the account get compounded on a tax-deferred basis, and withdrawals are tax-except as long as the money is used for qualified healthcare expenses. Reducing healthcare costs is a crucial consideration, and health savings accounts offer many advantages in that area.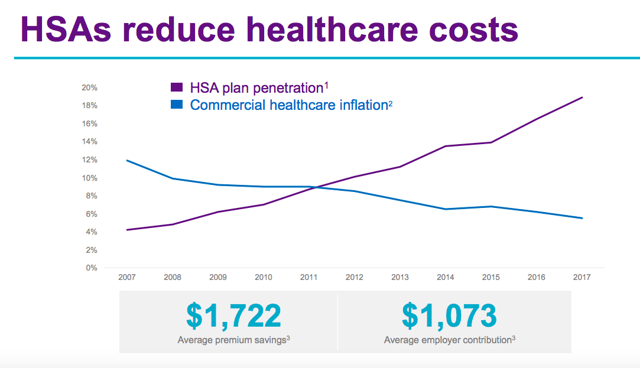 Source: HealthEquity
HealthEquity has done a solid job in terms of capitalizing on its growth opportunities over the long term, and revenue growth has been nothing short of impressive over the past several years.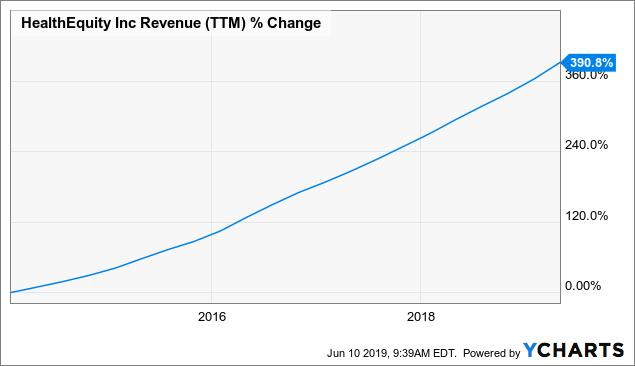 Data by YCharts
Many high-growth companies tend to have demanding reinvestment needs, which means that profit margins are generally low and unstable. But HealthEquity is well beyond the inflection point in terms of profitability, with both gross profit margin and operating profit margin significantly expanding over the past several years.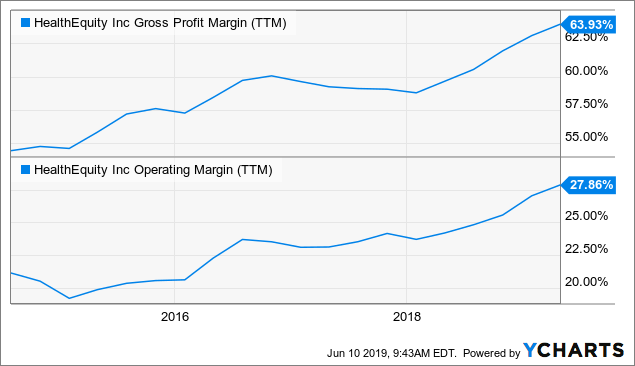 Data by YCharts
This combination of rapid revenue growth and expanding profitability is providing a double boost to profits, as the company is making increasing revenue and retaining a larger share of such a revenue as earnings.
Disclosure: I have no positions in any stocks mentioned,
Disclaimer: I wrote this article myself, and it expresses my own opinions. I am not receiving compensation for it. I have no ...
more