5 Things To Watch In Cannabis In 2020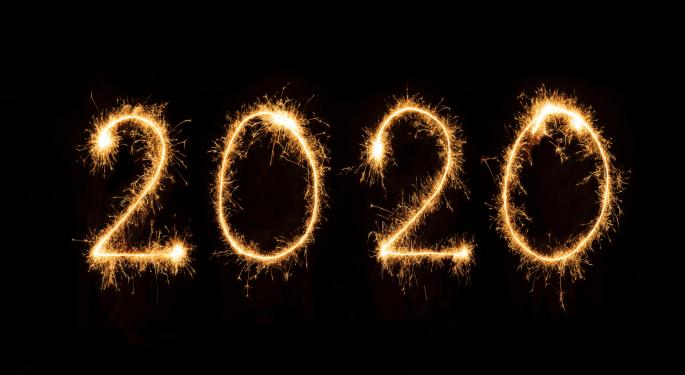 2019 was a hard year for cannabis stocks. As the industry struggled to start showing profitability, companies tried their best to strengthen their presence in the U.S. with a great wave of consolidation through M&A.
Although the impressive market potential of cannabis remains undisputed, hurdles along the way have caused many cannabis investors to become disenchanted with the industry and its short-term yields.
In 2020, expect many of those same issues to continue — but the new year could also bring new opportunities that could turn the tables for some sectors in the industry.
1. SAFE Banking Act Goes To Senate
The SAFE Banking Act is a piece of legislation that, if signed into law, would help cannabis businesses obtain services from banks and other financial institutions.
In today's industry, cannabis companies are often denied banking services and accounts from major banks that turn their backs in fear of federal prosecution given cannabis' designation as a Schedule I narcotic.
As a result of this, most cannabis companies are forced to deal in all cash, forfeiting the security and convenience of banking services. This poses a major hazard to the physical safety of staff, forces extra spending on security and makes the handling of routine accounting tasks like payroll a nightmare.
The bill passed a House vote by a landslide in September 2019 and is expected to reach the Senate sometime this year.
It's uncertain whether the bill will hit the president's desk in 2020. Major roadblocks could be ahead, as both Senate Majority Leader Mitch McConnell (R-Kentucky) and Senate Banking Committee Chairman Mike Crapo (R-Idaho) expressed disagreement with the version of the bill that passed the House.
Key issues that Crapo said were missing include marijuana potency, marketing tactics, research and the risks of money laundering, according to a a report by financial services firm Cantor Fitzgerald.