Gold & Silver Soar As "Minsky Moment" Fears Spark Market Turmoil
A manic day in stocks and bonds today with an early collapse panic-bid back to unchanged as precious metals soar and commodities crash.
The extreme vol prompted a warning from Guy Haselmann, chief executive officer of FETI Group LLC and Scotiabank's former head of capital market strategy, who said global markets are moving closer to a Minsky moment, or a sudden collapse of asset prices. FETI is a Summit, New Jersey-based company that works with portfolio managers.
"An extended period of low volatility like we have seen in recent years significantly increases leverage and risk-seeking behavior," he said in an interview.

"When volatility turns like it has, people often need to sell assets to meet margin calls. That's what makes this so combustible"
"Just one more waffer-thin quantitative easing...?" What could go wrong?
A weaker than expected (though fractionally stronger than 7) Fix by the PBOC unleashed hell globally once again overnight...
(Click on image to enlarge)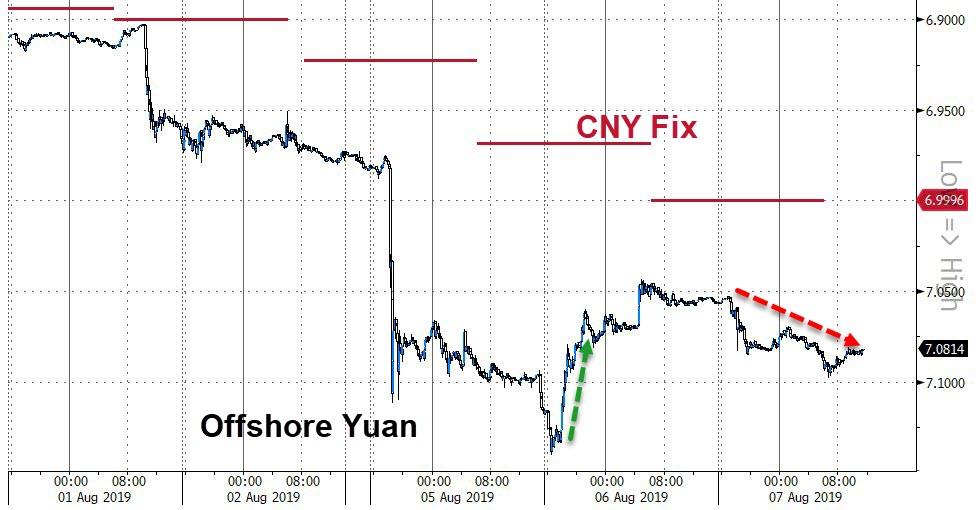 But, thanks to rate-cuts from New Zealand, Thailand, and India combined with Chicago Fed President Evans comments suggesting more easing and QE4EVA prompted some PPT-sponsored panic-bids in US equities.
"...you could take the view that the risks now have gone up, and as we think we're going to get closer to the zero lower bound with higher probability, that would also call for more accommodation."
Nevertheless, investor sentiment has collapsed from euphoric greed just a month ago to "extreme fear" ...
(Click on image to enlarge)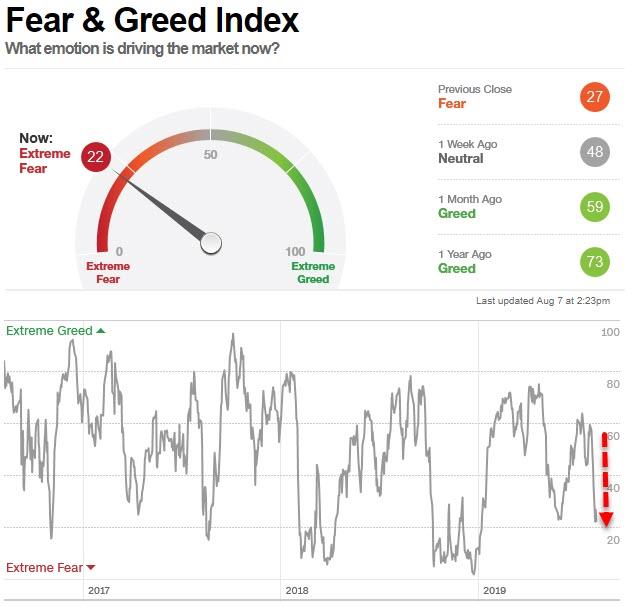 In the US, markets were mixed with Nasdaq best as desperate panic bids appeared to lift stocks back to unch (and to top the farce off a super-spike at the close)...
(Click on image to enlarge)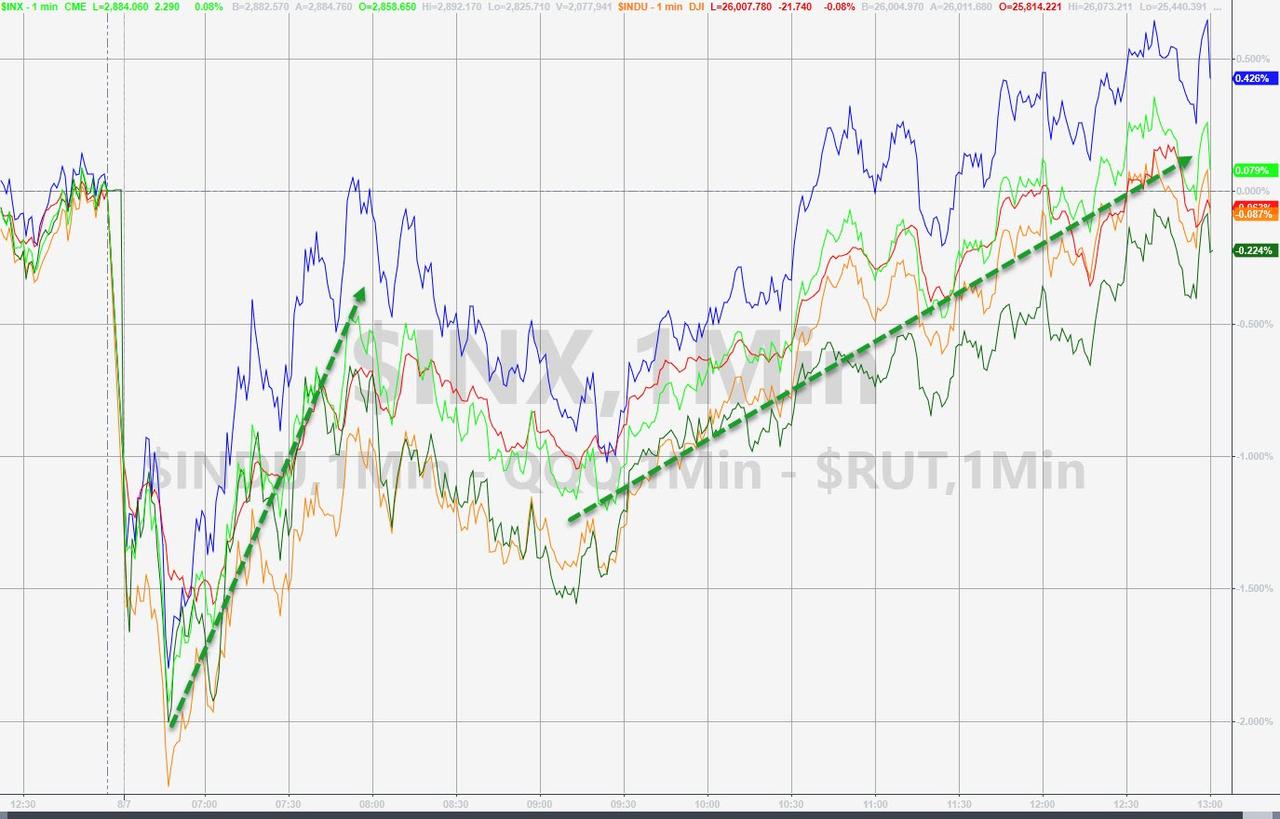 Dow futures ramped 600 points off the overnight lows back into the green and tagged 26k before limping back lower...
(Click on image to enlarge)
Disclosure: Copyright ©2009-2019 ZeroHedge.com/ABC Media, LTD; All Rights Reserved. Zero Hedge is intended for Mature Audiences. Familiarize yourself with our legal and use policies every ...
more