Will Coronavirus Crater Hopes Of A Global Recovery As World Trade Tumbles?
The global economy is faced with a synchronized slowdown as central bank ammunition to fight the next global recession is limited.
Monetary authorities across the world have slashed interest rates 80 times over the last 12 months and printed upwards of $1 trillion over four months to counter the slowdown.
The only apparent solution central bankers have offered is a liquidity-fueled massive stock market melt-up across the world that rivals the end years of the Dot Com bubble (and the liquidity-fueled meltup around Y2K). These unelected officials have also provided forward guidance on how an epic V-shape recovery in the real economy is imminent.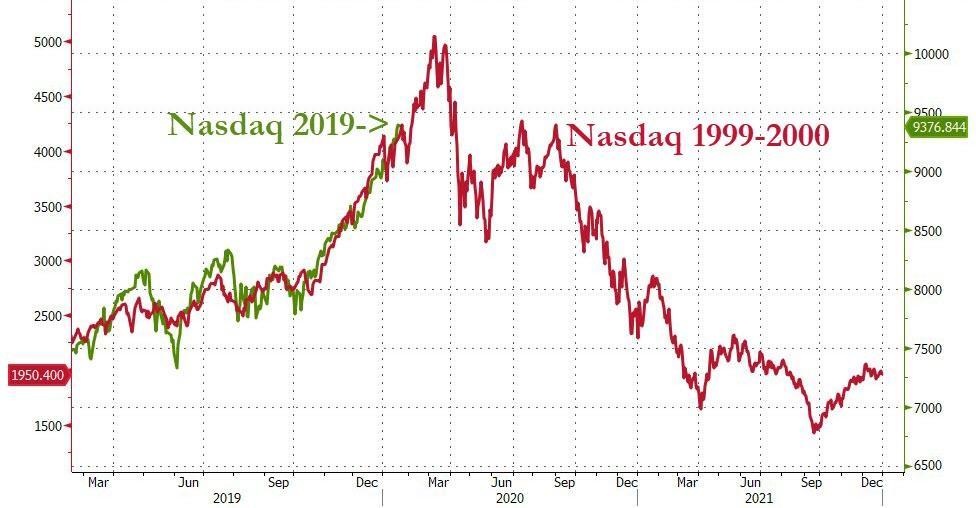 The only problem today that market watchers like ourselves have noticed – is that traditional monetary policy has had a challenging time stimulating growth in developed and emerging economies.
Data from Netherlands Bureau for Economic Policy Analysis (CPB) showed Friday that global trade volume continued to contract in November, marking one of the most extended stretches of negative growth since the end of the financial crisis.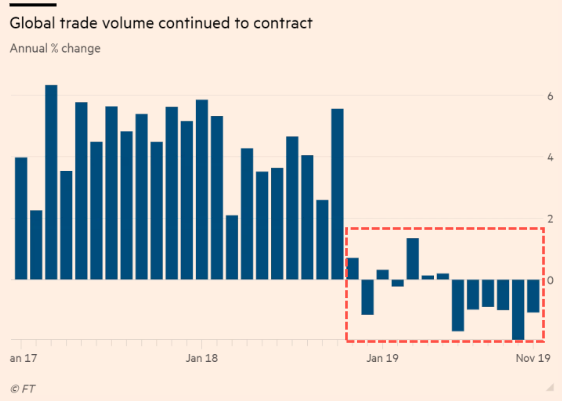 According to CPB, world trade slipped 0.60% in November over the prior quarter and was down 1.1% compared to the same month a year ago.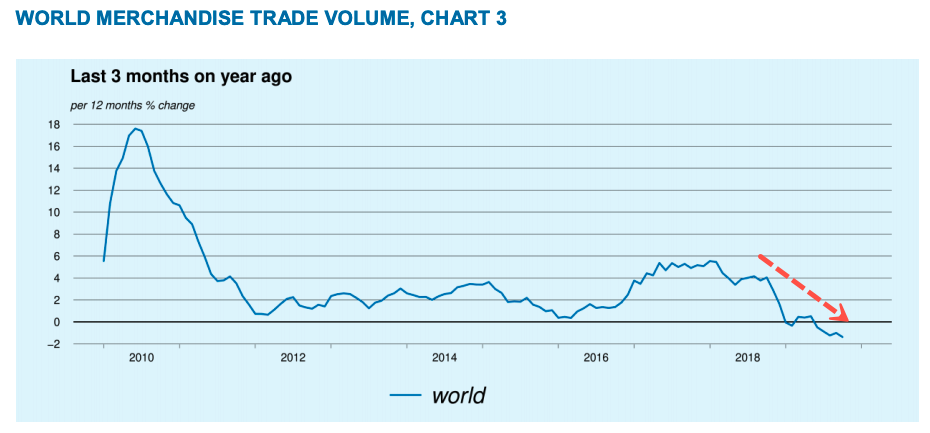 November was the sixth month of straight of declines on a Y/Y basis, the longest stretch since right after the 2008 financial crisis.
World trade has dropped sharply from 3.4% in November 2018.
However, there was some good news; the rate of contraction has slowed from a -2% pace seen in October, which was the quickest rate of decline since a decade ago.
And while hope is high that the so-called 'trade deal' will lift all boats, data shows that the global economy has continued slowing into 2020 as the Baltic Exchange's main sea freight index has crashed 70% in the last four months, the biggest down moves since 2008.
Disclosure: Copyright ©2009-2020 ZeroHedge.com/ABC Media, LTD; All Rights Reserved. Zero Hedge is intended for Mature Audiences. Familiarize yourself with our legal and use policies every ...
more