Week In Review: Beijing's Jacobio Completes $174 Million Hong Kong IPO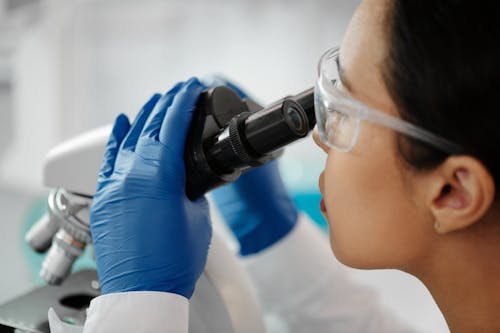 Image Source: Unsplash
Deals and Financings
Jacobio of Beijing raised $174 million in a Hong Kong IPO to develop its portfolio of 12 novel drugs (see story). Formed five years ago, Jacobio differs from most of its competition because, so far, it has developed all of its candidates in house, though its website says the company hopes to be a China partner for foreign biopharmas. In June, the company out-licensed rights for its two lead candidates, both of them allosteric SHP2 antibodies, to AbbVie (ABBV).
China's Transcenta Holding completed a $105 million funding round to support its global antibody drug development operations as it advances toward commercial stage (see story). The company's lead asset is TST001, a CLDN18.2 targeting antibody that has started US and China clinical trials. The company has a discovery center in Suzhou and a manufacturing facility in Hangzhou, plus clinical offices in China and the US. In January, Transcenta completed a $100 million Series B+ financing to develop its portfolio, which includes 10 innovative molecules in oncology, bone disorders, and nephrology.
3E Bioventures Capital, a Beijing healthcare investor, formed a JV with Regenacy Pharma of Massachusetts to develop a novel drug for peripheral neuropathies (see story). Ricolinostat is a novel, clinical-stage. oral, selective histone deacetylase 6 (HDAC6) inhibitor. By inhibiting HDAC, ricolinostat reestablishes the transport function of microtubules in the axon of the nerve cell to restore nerve function. Initially, the JV will conduct a China trial of ricolinostat to test its safety and efficacy in patients with chemotherapy-induced peripheral neuropathy.
Company News
Hasten Biopharmaceutic will pay $322 million for rights to commercialize five Takeda Pharma (TAK)'s prescription cardiovascular and metabolism products in China (see story). Formed three months ago, Hasten is backed by Ray Capital Management, an investment fund associated with Hefei City, Hasten's headquarters. The Takeda portfolio generated $110 million in China sales last year. Following its $59 billion acquisition of Shire in 2018, Takeda has divested itself of more than $13 billion of assets to improve its balance sheet. The company narrowed its focus to products for gastroenterology, rare diseases, plasma-derived therapies, oncology, and neuroscience.
WuXi Biologics (HK: 2269) of Shanghai will add more CDMO capacity by spending $183 million to acquire a Bayer facility in Germany (see story). The German facility will be the 16th manufacturing facility for the company. The 30,000-square-meter facility will include three 1,000-liter perfusion reactors and six 2,000-liter fed-batch reactors. WuXi Bio and Bayer also announced a long-term sublease agreement and transition service contract to manufacture Bayer's Kovaltry, a Hemophilia A therapy, in the facility.