UK: Solid PMIs Round Off Buoyant Week Of Data
UK PMIs are the latest indicators to suggest the economy is already in a better place than after the first wave last summer. We expect around 5% growth in the second quarter and think the economy will be just shy of, or maybe even back to, pre-virus levels by the end of the year.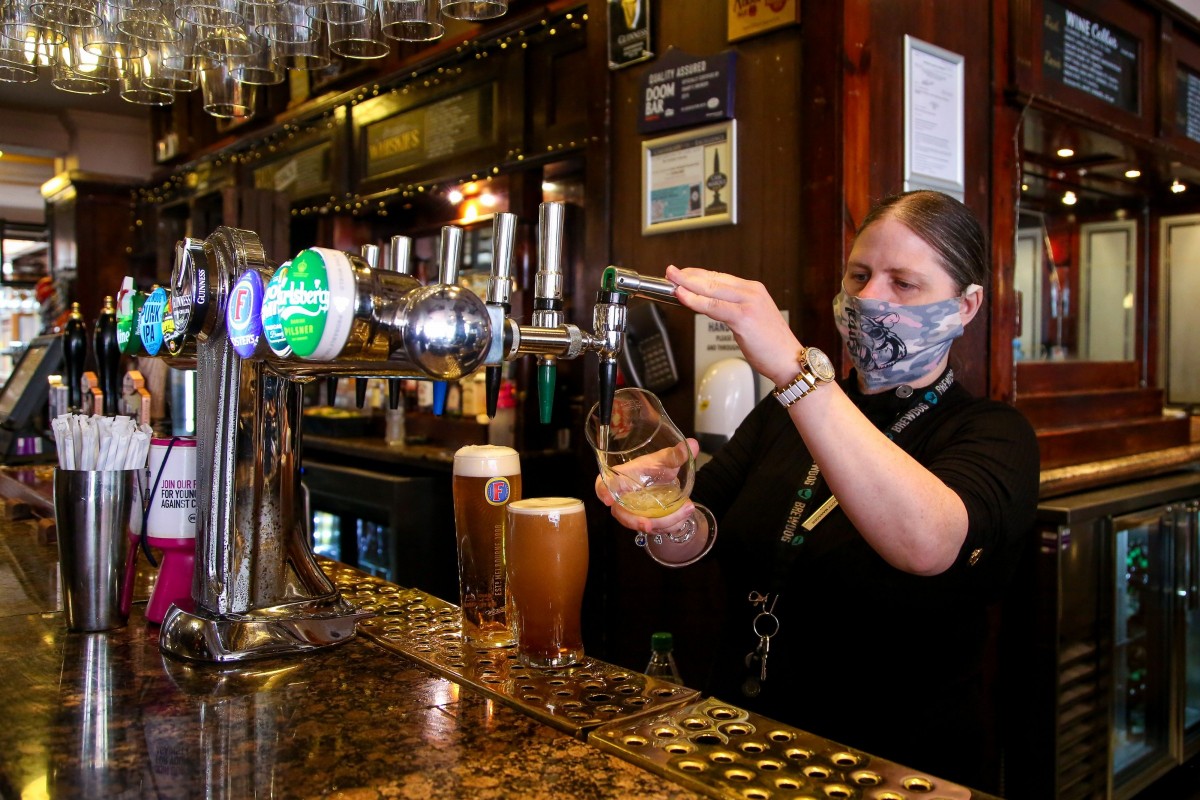 The latest rise in the UK PMIs rounds off what has been a pretty buoyant week for UK data. While the lofty level of the services index, now at 61.8, heavily reflects the recent reopenings, it also paints a picture of consumers and businesses that are more confident in the forthcoming recovery. Most data points – from consumer confidence to transport usage – are now back to, or exceeding, the levels we saw last summer when restrictions were at their lowest.
Here are a few things that stand out from the latest PMIs:
1. Hiring is bouncing back quickly
Firstly, hiring is clearly picking up quickly. We know from Adzuna job advert data that the number of adverts in the hardest-hit catering/hospitality sector are now above pre-virus levels, while the PMIs noted the highest employment reading since 2014, putting some pressure on salaries.
While neither measure is the same as saying that employment is back to pre-virus levels, it does suggest that the recovery in the jobs market is likely to be faster than after past crises, despite the forthcoming rise in unemployment we're likely to see when the furlough scheme unwinds. Anecdotally, hospitality firms are struggling to meet hiring requirements, partly because of a sharp fall in EU workers in the UK – estimates suggest the number of EU workers on payrolls fell by 7.4% from the start of the pandemic to the end of last year, linked to workers returning to home nations during the pandemic.
Most UK data points are back to or above last summer's levels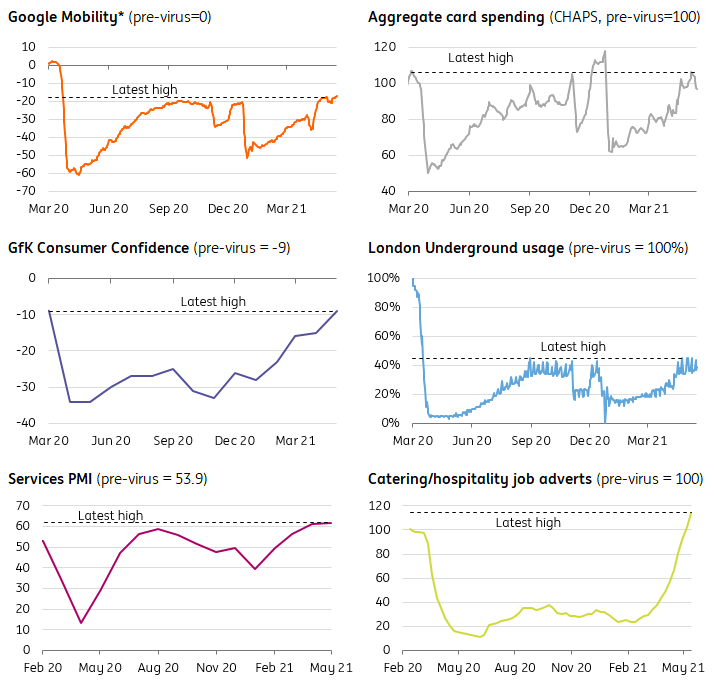 Source: Macrobond, ONS, Department for Transport, ING
Google mobility is a composite index of retail/recreation, grocery, and workplace
Disclaimer: This publication has been prepared by the Economic and Financial Analysis Division of ING Bank N.V. ("ING") solely for information purposes without regard to any ...
more