UK Retail Resilience Masks Huge Shifts In Spending Patterns
The fact that UK retail sales fell by 'only' 2.6% during the November lockdowns is fairly remarkable. But it also reflects huge shifts in the way consumers are shopping, and the latest restrictions have only amplified the divide between online and physical retail.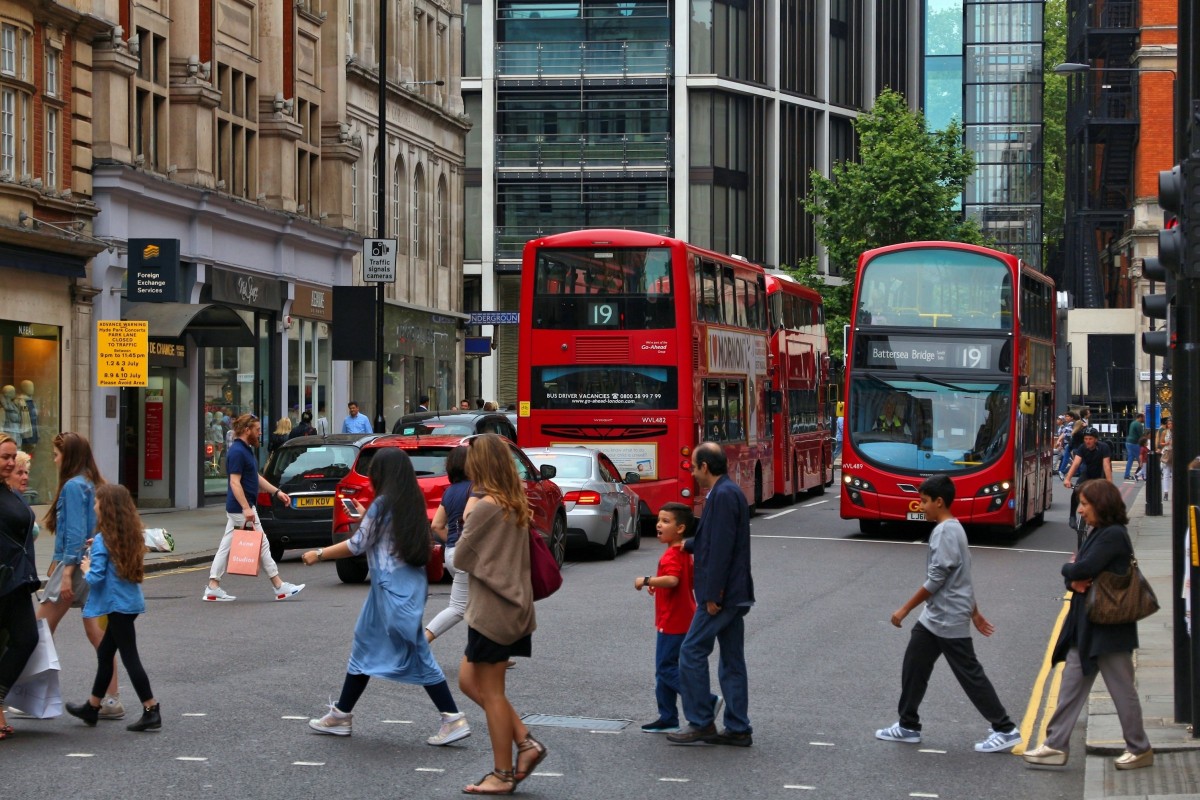 Source: Shutterstock
All things considered, the fact that UK retail sales (ex fuel) fell by 'only' 2.6% in November is pretty remarkable. This means that despite lockdowns across most of the UK, the level of spending is still higher than where it was in August, and comfortably above its pre-virus level.
Unsurprisingly though, this solid aggregate performance masks huge shifts in spending patterns beneath the surface. Online spending rose by over 40% during the first lockdown and has not really fallen back since.
On the high street, it is a much different story. Clothing/footwear sales for instance never recovered to pre-virus levels, and November's lockdown now means this category is 30% down on January levels. We suspect this is partly linked to the ongoing restrictions on hospitality - a principle reason for buying new outfits is for particular occasions or seasons, and less socialization and holidaying means demand is unsurprisingly lower.
UK retail sales since the pandemic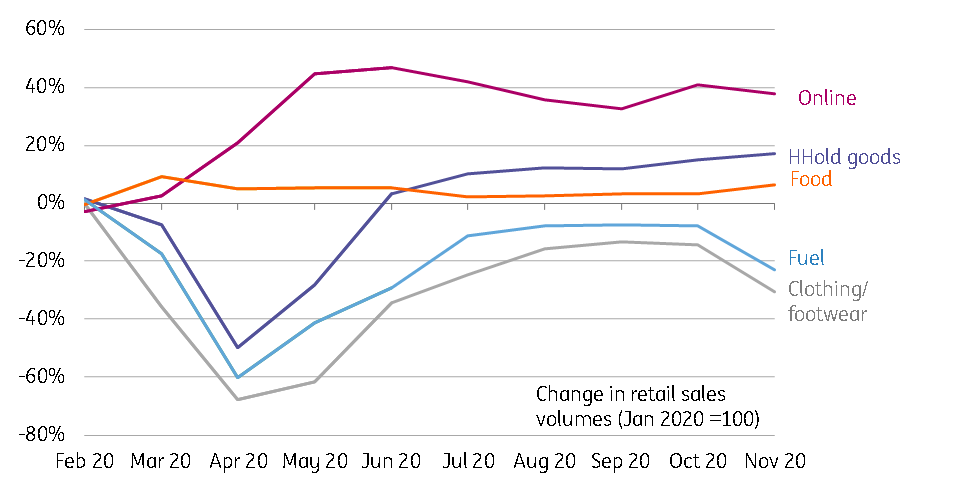 Source: Macrobond, ING
As we head into the Christmas season, this online vs physical retail split has, if anything, only become more pronounced.
In principle, consumer fundamentals are 'ok' - at least in relative terms compared to the size of the shock the UK economy has experienced this year. While unemployment has risen, the furlough scheme has helped protect incomes and will have helped support confidence. Savings levels have also risen noticeably this year, and retailers will therefore be hoping for a higher per-person spend this year.
But according to the latest footfall data from Springboard (via the ONS), visits to the high street remain some 30% down compared to the same period last year. This, combined with the forthcoming end to the eviction ban in March, point to a tough start to 2021 for the high street.
Disclaimer: This publication has been prepared by ING solely for information purposes irrespective of a particular user's means, financial situation or investment objectives. The information ...
more