UK: A Mixed Recovery Story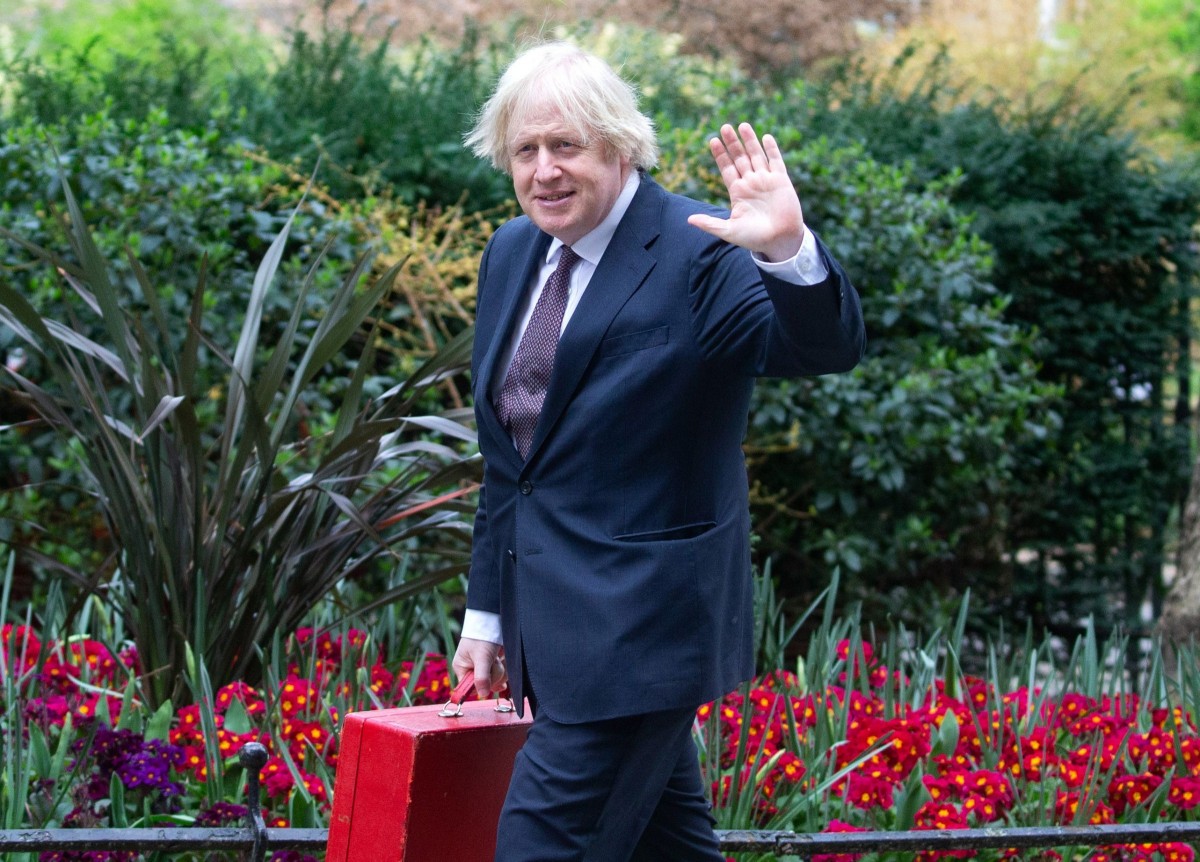 Source: Shutterstock
The vaccine rollout continues to go well
Having endured a long and strict lockdown for all of the first quarter, the UK economy is now gradually reopening. And at face value, things still look fairly promising.
The vaccine rollout has now offered all over-50s, or roughly half the population, a first dose. Unfortunately, supply is expected to decrease in April, owing to a delayed shipment of AstraZeneca vaccines from India. However, reports of stockpiled doses suggest the NHS will still manage to administer a significant number of second doses.
Meanwhile, despite all the noise emanating from the EU over export bans, the improving supply picture for governments on both sides of the channel should hopefully mean the rate of first doses picks up again from May. At this stage, it still seems likely that most adults will have received at least a first dose by the end of the second quarter.
On Covid-19 cases, the picture is still generally good and means the April and May parts of the reopening plan appear on track. We have seen cases rise among school children since the reopening of classrooms earlier in March, though so far, this has not been meteoric, and the number of tests has skyrocketed. At the time of writing, we think there have been roughly 10 million extra rapid tests conducted in England on top of what was already being done, most of which presumably linked to schools.
Despite that, there have been 'only' around 10,000 extra cases among school-age children across the UK.
Cases are rising among children, but mainly because of greater testing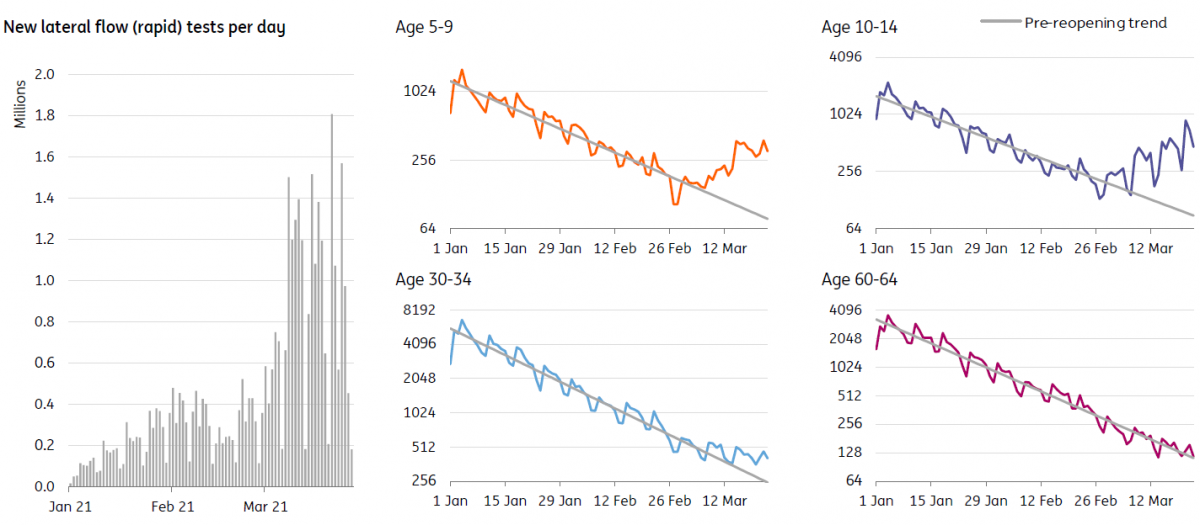 Source: Gov.uk Coronavirus Dashboard, ING calculations
Note: Lateral flow test data is from England only, while cases are UK-wide
The risk, unsurprisingly, is that case growth picks up considerably in the intervening period between reopening and wide-scale vaccination. Until larger chunks of the under-50 population is partially vaccinated, there's still clearly a risk of transmission (and ultimately, mutations), even if the mortality/hospitalisation risk has been considerably reduced.