Two Sessions: Amid Uncertainty, China's Quest For Bold Development
At a historical moment of hope and uncertainty, China pledges bold economic development, despite global tensions.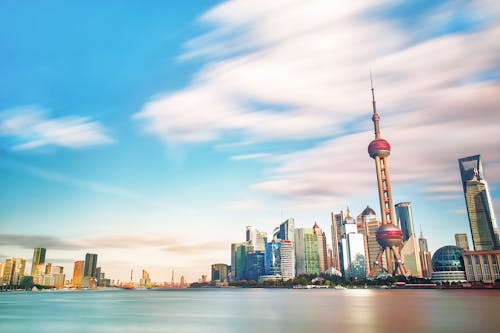 China's annual "Two Sessions" meeting has approved national priorities for 2021. Delivered by Premier Li Keqiang, the Government Work Report set a growth target of over 6 percent for Chinese economy for 2021, releasing a numeric goal after it was skipped in 2020, due to the COVID-19 pandemic.
China plans to create more than 11 million new jobs in 2021, while keeping inflation rate (CPI) at 3 percent and cutting the deficit-to-GDP ratio to 3.2 percent. The goal is to increase annual R&D spending by more than 7 percent in the next five years, including foreign-funded R&D centers in China.
Amid the COVID-19 pandemic and the severe global contraction, China's 2020 real GDP growth climbed to 2.3 percent, making it the only major economy to grow. In 2021, international observers project China's growth to rise up to 8 percent, due to a low base in 2020 and the ongoing recovery momentum.
In addition to fiscal and monetary policies, government's focus is increasingly on job creation and consumer prices that have a direct impact on per capita incomes. This is vital in light of the modernization goals of China's 14th Five-Year Plan (2021-35).
Doubling GDP, per capita incomes by 2035
Some two decades ago, Goldman Sachs' Jim O'Neill coined the idea of BRIC economies, predicting China's gross domestic product (GDP) would catch up with that of the United States by the early 2040s.
During our conversation in 2009, I projected the inflection point to result a decade earlier, around late 2020s, while O'Neill said Goldman Sachs was also revising its catch-up prediction. Despite the failed global recovery in the 2010s and US tariff wars, these projections remain on schedule and may be accelerating.
As the difference between the US and Chinese growth rates increased from less than 4 to almost 6 percent in 2019-20, rapid recovery brought Chinese economy closer to the US economic output, which it could surpass by the end of the 2020s.
Dr. Dan Steinbock is an internationally recognized strategist of the multipolar world and the founder of Difference Group. He has served at the India, China and America Institute (USA), Shanghai ...
more