Turkish Labor Market Remains Resilient
Despite more lockdowns, unemployment in Turkey was flat in November 2020, in contrast to expectations. However, the setback from the second wave of the pandemic will be milder and we should start to see recovery trends from early this year.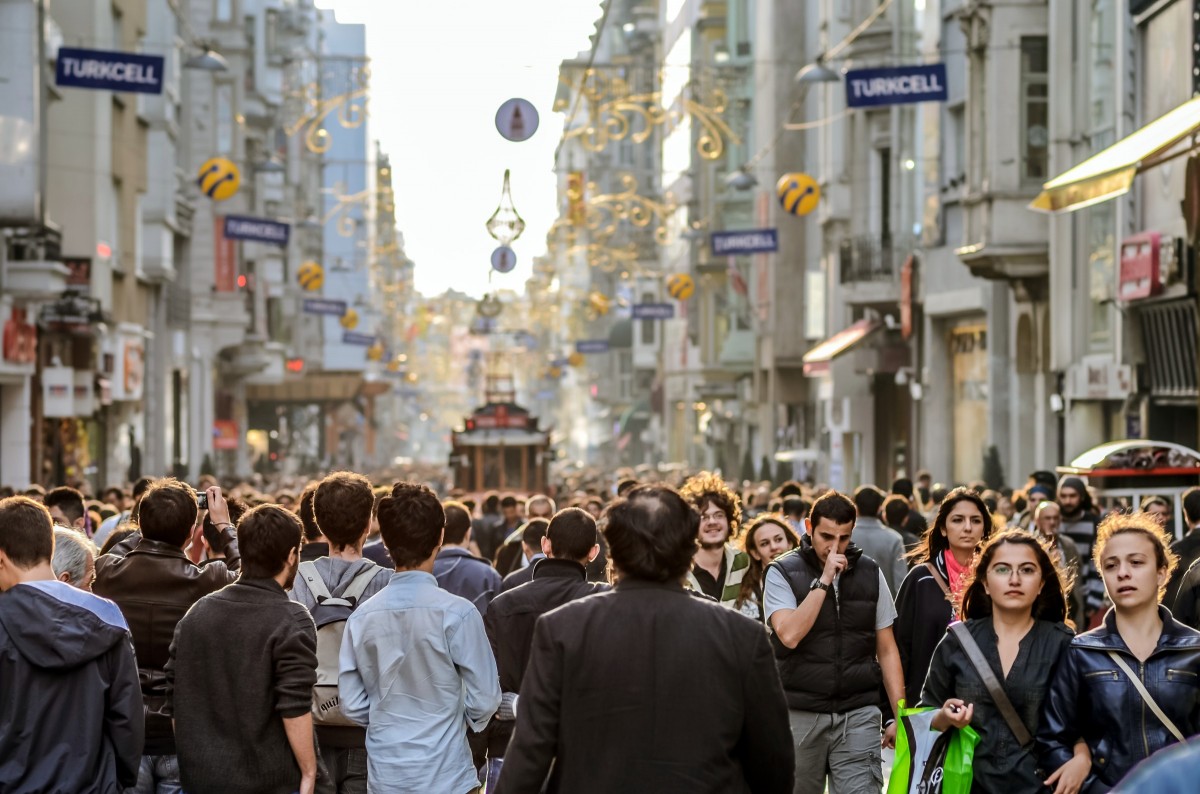 People walking on the famous Istiklal Street, Istanbul
Despite rising Covid-19 cases and another lockdown in the last two months of 2020, the official Turkish unemployment rate (in seasonally adjusted terms) came in at 12.9% for November (average of October-December period), which is flat over the previous month. After the 12.8% reading in September last year - the lowest of the year, the latest unemployment rate hints at some resilience in the labour market.
In November, the number of employed, unemployed and participation in labour market slightly dropped in comparison to the previous three-month average, which is in line with what we saw during the first wave. Accordingly, we saw a drop in average actual hours of work and an increase in inactive labour force (a broad definition by including those discouraged, not seeking a job and working seasonally), another move in line with the pattern seen during the first wave, though the pressure is benign this time.
The sector breakdown shows industry, as evidenced by production data, was strong with 83K job openings in November, showing some acceleration over a month ago. On the flip side, agriculture felt the pressure with 62K job losses, followed by services at 38K while construction remained in a better shape with a mere 6K decline in jobs - much lower than the losses recorded in the first wave.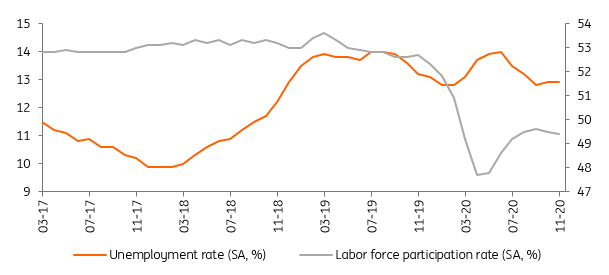 Source: Turkstat, ING
Overall, November labour market data defied expectations with the unemployment rate being flat despite pandemic restrictions.
Given the latest sectoral PMI data as of January signalling increasing job creation in all sectors, the setback from the second wave will likely be limited and we will see recovery trends from early this year onwards.
Disclaimer: This publication has been prepared by ING solely for information purposes irrespective of a particular user's means, financial situation or investment objectives. The information ...
more