Turkey's Industrial Output Contracts On Month For First Time In A Year
Following a relatively strong 1Q outturn, we saw a sequential contraction in industrial production in April for the first time in a year due to the introduction of a full lockdown, currency volatility, and elevated rates.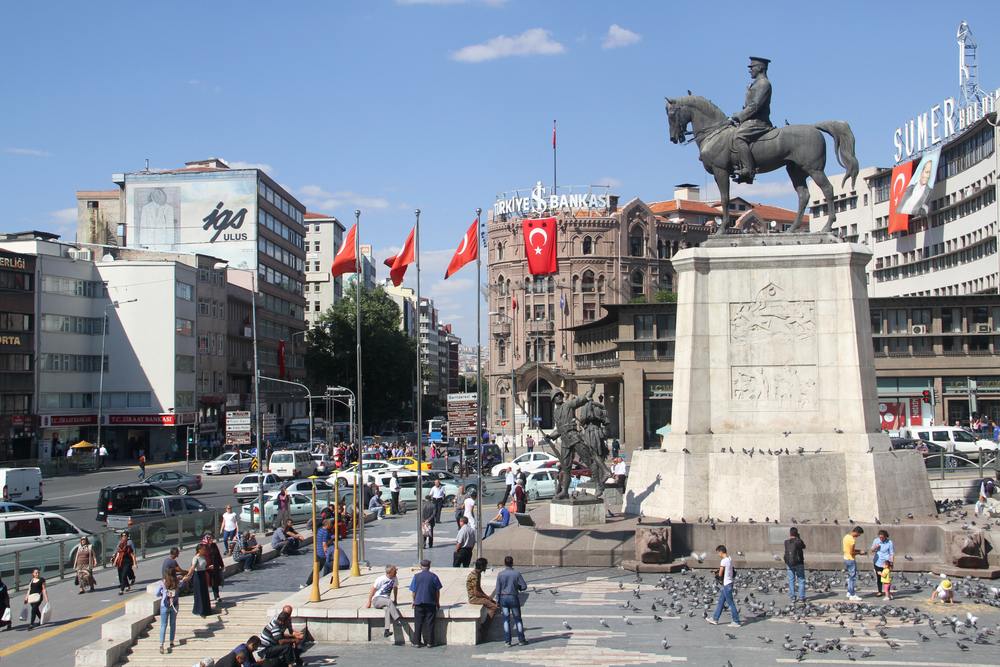 Source: Shutterstock
PMI vs IP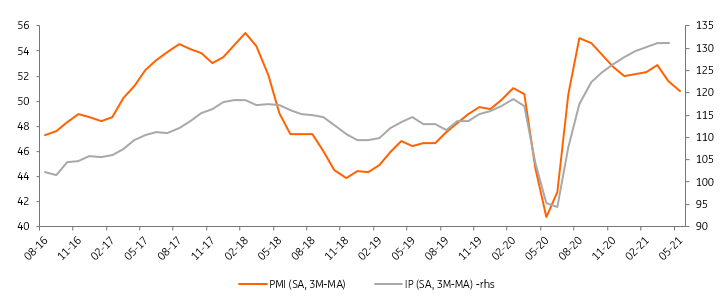 Source: TurkStat, Markit, ING
After a long and continuous rebound in industrial production (seasonal and calendar adjusted, SA) following the reopening from the first wave last year, we saw the first sequential contraction in April, at -0.9% month-on-month (vs our call at -0.5% MoM). The data support the view that activity is losing momentum given pandemic-related restrictions, higher currency volatility, and tightening financial conditions. In year-on-year terms, industrial production (calendar adjusted) printed a significant 66% expansion, in line with expectations due to the presence of a large carry-over from 2020.
Regarding broad economic categories, intermediate goods production was the major driver of the monthly drop, pulling the headline down by 0.9ppt, followed by durable consumer goods at -0.5ppt. While the heavy-weight intermediate goods slowdown supports expectations of a loss in momentum, frontloaded purchases of durable goods since the second half of 2020 are likely starting to constrain production activity. On the flip side, capital goods production has remained strong with a +0.4ppt contribution, though the pace should slow down on the back of moderating investment demand, with elevated interest rates and weak loan growth. Production in a large number of sectors was negative on a monthly basis, while food products, textiles, and automotives turned out to be major drags on the headline.
Overall, following a relatively strong 1Q outturn, we saw a sequential IP contraction in the first month of the second quarter with the introduction of a full lockdown, while financial volatility and higher rates added to the weaker performance. This will likely continue in the coming months as evidenced by high-frequency data i.e. manufacturing PMI falling into the contraction zone in May, weakness in sectoral PMIs etc, though accelerating vaccinations and an expected recovery in tourism should limit the downside in activity.
Disclaimer: This publication has been prepared by the Economic and Financial Analysis Division of ING Bank N.V. ("ING") solely for information purposes without regard to any ...
more