Turkey's Flow Outlook Looks Challenging
Breakdown of capital account (US$ bn, on YTD basis)
(Click on image to enlarge)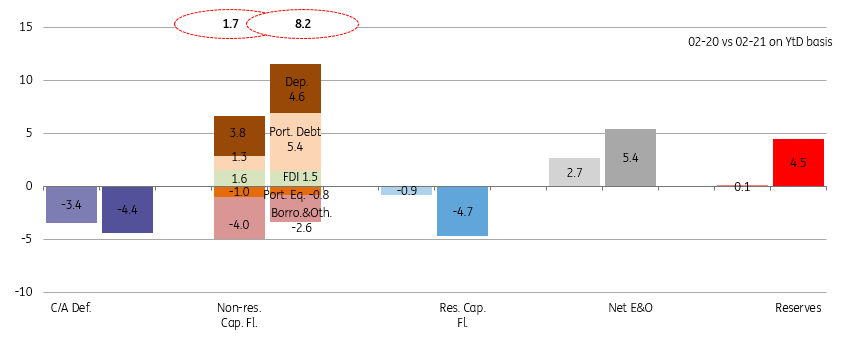 CBT, ING
Overall, February data confirms the challenging flow outlook for Turkey, while reversal in portfolio inflows following recent domestic events should further weigh on financial account.
Going forward, real estate related inflows, government borrowing and level of corporate rollovers should help ease pressures. On the current account, core imports which are closely associated with domestic demand can show some correction this year depending on the continuation of tight credit policy and demand control while the evolution of gold imports will also be key for the external balances.
In our view, risks are skewed towards a narrowing external deficit with challenging external financing conditions.
Disclaimer: This publication has been prepared by the Economic and Financial Analysis Division of ING Bank N.V. ("ING") solely for information purposes without regard to any ...
more