Turkey: 1Q20 GDP Grows By 4.5%
Economic activity continues the recovery process in 1Q20, driven mainly by private consumption, the supportive impact of government consumption and inventory build-up despite the weakness in gross fixed capital formation. But Covid-19 lockdown measures mean second-quarter numbers are likely to pull full-year growth into the negative territory.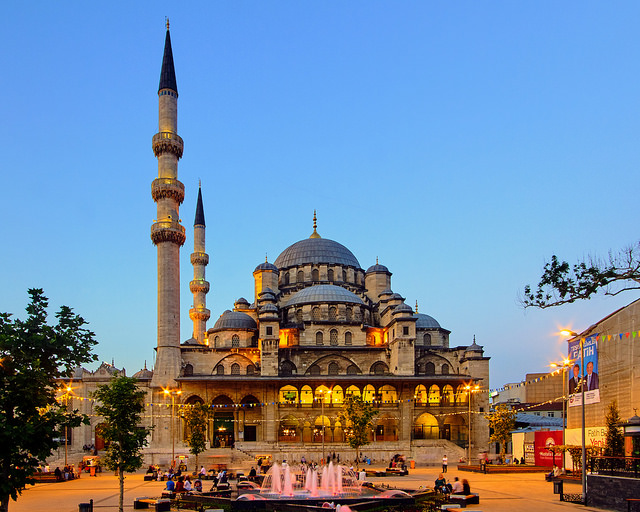 Source: Flickr
Despite lower than expected 1Q20 GDP growth at 4.5% year on year, versus market consensus of 5.4%, economic activity remained on a recovery path after turning positive in 3Q19. In seasonal and calendar-adjusted terms, economic performance continued to improve, though at a slower pace, recording 0.6% QoQ growth after rising by 1.9% QoQ in 4Q19, mainly driven by a drag from net exports.
On the other hand, recent high-frequency indicators signal a marked contraction in economic activity in the second quarter on the back of Covid-19 related restrictions.
Quarterly growth (%, YoY)

Source: TurkStat, ING
Looking at the spending breakdown
Heavy-weight private consumption remained the major driver of growth and provided 3.0ppt contribution to the growth in 1Q20. Not only significant consumer credit momentum with the central bank's macro-prudential incentives as well as the continuing decline in yields supporting affordability of borrowing but also start of lockdowns at a later date than many European countries kept consumption appetite relatively undented in the first quarter.
Fiscal policy has remained expansionary in 1Q and in line with expectations, public consumption had another positive contribution to growth at 0.9ppt, higher than the impact on the headline realized a quarter ago.
Gross fixed capital formation remained negative at -1.4% YoY driven by continuing weakness in construction investments. Machinery & equipment investments, however, posted another positive 8.4% YoY growth in 1Q20 following a double-digit increase a quarter ago, likely attributable to strength in credit impulse and lower bank lending rates. Still, investments dragged the growth by 0.4ppt, in the seventh quarter in a row, pointing to further deleveraging in the real sector following the August 2018 financial shock.
After turning to negative in 3Q19, with the end of external rebalancing, net exports have reduced headline growth by another -4.3ppt in the first quarter. This is attributable to reviving import demand recording 22.1% YoY expansion with the credit-fuelled strength in domestic demand while export growth turned to negative at -1.0% YoY due to the economic impact of the lockdown measures n export markets.
Finally, the contribution from inventory was another major driver of the 4Q growth with +5.3pp contribution, after another large 6.5ppt score a quarter ago.
Disclaimer: This publication has been prepared by ING solely for information purposes irrespective of a particular user's means, financial situation or investment objectives. The information ...
more