These Are The 4 Things That Can Stop The Panic In The Bond Market
It was just last Tuesday when we presented the latest observations from JPMorgan quantitative analyst Nicholas Panaigrtzoglou, who warned that the rapid rise in bond-equity correlations was bringing memories of previous violent bond tantrum episodes.
These include Bernanke's famous Taper Tantrum from May to June of 2013, the Bill Gross-inspired Bund tantrum of May to June of 2015, the period into the US election from October to November of 2016, and Q4 of 2018. All of those ended with pain for both bond and equity longs, and certainly risk parity and 60/40 balanced funds who were crushed on both long legs.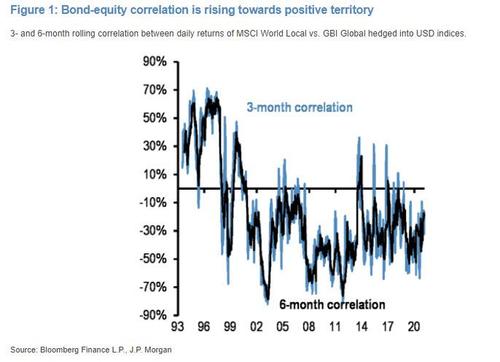 Well, just two days later this warning was realized as we saw a surge in bond volatility, global bond prices plunged, and yields soared as the latest inflation scare finally came to the forefront (catalyzed by the catastrophic 7-year auction which sparked massive liquidation volumes across the curve).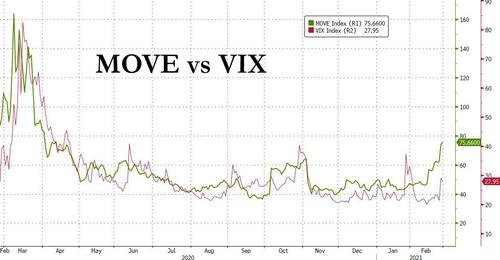 And, as Panigrtzoglou writes today, the surge in the bond-equity correlation together with the increase in volatility is putting even more pressure on multi-asset investors, such as risk parity funds and balanced mutual funds, to de-risk.
And though we know what catalyzed last week's furious liquidation in rates, the question everyone is asking is whether the momentum is over. And while some, such as the Nomura quantitative analyst who correctly called both the early CTA liquidation and shorting that sparked last week's rout, now believe that the worst is over and CTAs are now covering their shorts, Friday's action suggests that few are convinced.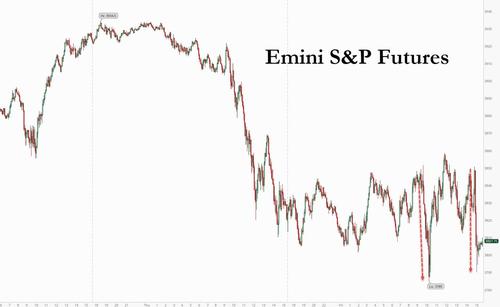 Which brings us to the key question posed by Panigirtzoglou, namely "what conditions are needed for the current episode to subside and for equity and risk markets to resume their uptrend?"
He then proceeds to answer his own question. The lesson from the previous positive bond-equity correlation episodes is that there are two main conditions:
Copyright ©2009-2021 ZeroHedge.com/ABC Media, LTD; All Rights Reserved. Zero Hedge is intended for Mature Audiences. Familiarize yourself with our legal and use policies every time you ...
more