There Goes The Chinese Consumer: Alibaba Is Latest Company To Warn About Slowing Growth
Hours after the Wall Street Journal published a story speculating about who would be next to upend an equity rally with a warning about faltering sales in China (after Apple's quarterly revenue guidance cut rattled markets during the opening days of the year) - citing Starbucks, Nike, Texas Instruments and a host of chipmakers and luxury retailers as potential culprits - the answer has arrived perhaps more swiftly than the paper's editors had expected. And the answer is: None of these.
(Click on image to enlarge)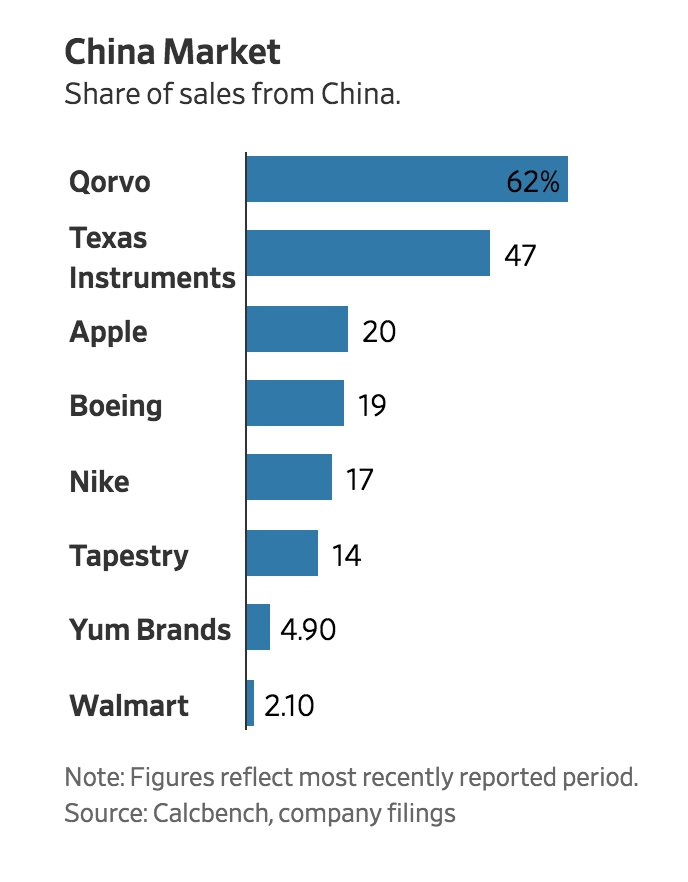 As it turns out, the latest warning about "near-term headwinds" in the Chinese market comes from a company that's so deeply interwoven into the fabric of the Chinese economy, even the hint of a sales slowdown should be enough to trigger anxieties about slowing global growth - even as its CEO tries to put a positive spin on things. And that company is: Alibaba.
According to a separate story published by WSJ Monday afternoon, as the ramp in equities spurred by Trump's positive trade talk faded into the close, the president of the Chinese e-commerce giant reportedly said during a presentation at the National Retail Federation's trade show in New York that he's still confident in the long-term potential of the Chinese economy despite data showing a deepening slowdown.
"This is a market that requires patience," Alibaba President J. Michael Evans said in a presentation at the National Retail Federation's annual trade show in New York on Monday. "But if you think about where the country is going in the long-term…The future I think looks very good, notwithstanding some troubling headwinds."
As WSJ reminds us, Alibaba, whose Taobao and Tmall marketplaces are some of the most widely used e-commerce platforms by Chinese consumers and merchants, cut its full-year revenue forecast by 4% to 6% back in November over concerns about the slowing Chinese economy's impact on sales growth, as well as the possibility that the burgeoning trade war could also hurt sales.
Disclosure: Copyright ©2009-2018 ZeroHedge.com/ABC Media, LTD; All Rights Reserved. Zero Hedge is intended for Mature Audiences. Familiarize yourself with our legal and use policies every time ...
more