The Top 20 Countries For Investing In Real Estate Today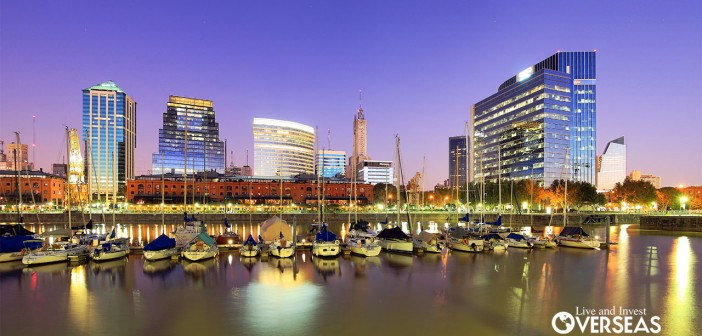 Our New Survey Names World's Best-Value Property Markets
Spain's housing bubble, Greece's debt crisis, and recession in Portugal resulted in drops in real estate values in those countries that carry on today (though Spain and Portugal are this side of their bottoms).
Meantime, U.S. dollar buyers are benefiting from an uber-strong greenback that buys 90 euro cents as of this writing.
Likewise, this is perhaps the best time in a decade to diversify into Latin American real estate thanks, again, to the strength of the U.S. dollar against key currencies in this region… as well as market developments of note, including fast-expanding middle classes in Panama and Colombia, for example, and growing rental demands in places like Playa del Carmen, Mexico, and Las Terrenas, Dominican Republic.
This is all to say, we are enjoying a Golden Age of real estate investment opportunity across the globe.
Where, specifically, should the property buyer or investor be focusing his attention?
In our just-released Retire Overseas Index, we looked at the current average prices per square meter to purchase in 20 destinations of particular appeal.
These per-square-meter averages are based on the cost to buy a 75- to 100-square-meter, two-bedroom apartment in each market considered. This would be a comfortable size for a second home abroad or a retirement residence and an ideal configuration for a rental property in most cases.
Below, I share an overview of the survey's findings, region by region. For each market, I indicate the overall Affordability Of Real Estate grade awarded in the Index, as well as the current average per-square-meter price to buy, first in the local currency and then in U.S. dollars at current rates of exchange.
The world's best-value property markets today? Our market study identifies Cayo, Belize; Medellín, Colombia; Crete, Greece; and Granada, Nicaragua as the lowest-cost choices…