The Drone Attack On Saudi Arabia. Less Supply Risk Than Many Think.
The drone attack on Saudi Arabia has an important impact on the country's oil infrastructure, but we should not exaggerate its impact on world supply.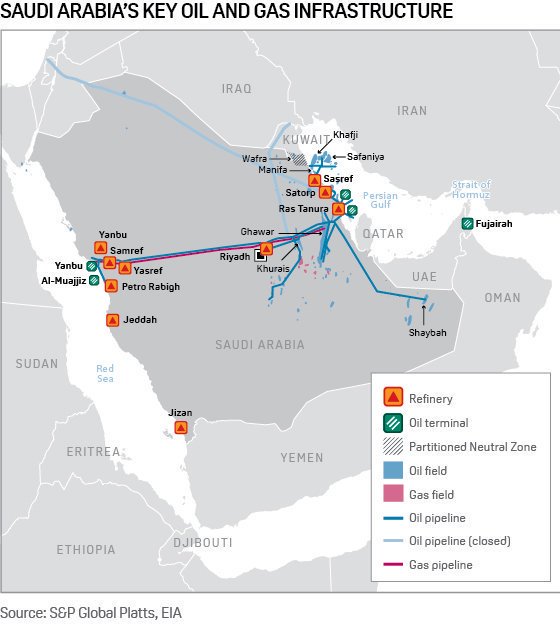 1) Saudi Arabia is the OPEC country with the largest spare capacity. Although the drone attack impacts 5% of global supply, it also comes at a time when supply glut was evident, global inventories are large and substitution is relatively easy.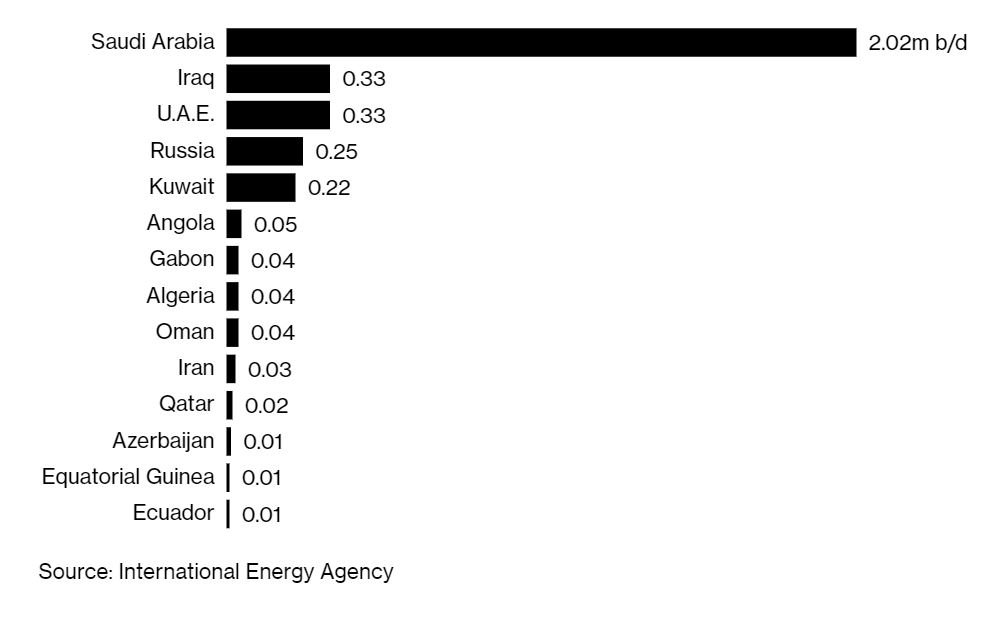 2) The IEA estimates the 'call on OPEC' at 28.3 mbd in 1H20. This is a downward revision of 0.2 mb/d compared to its previous forest and a substantial 1.4 mb/d below OPEC's August output.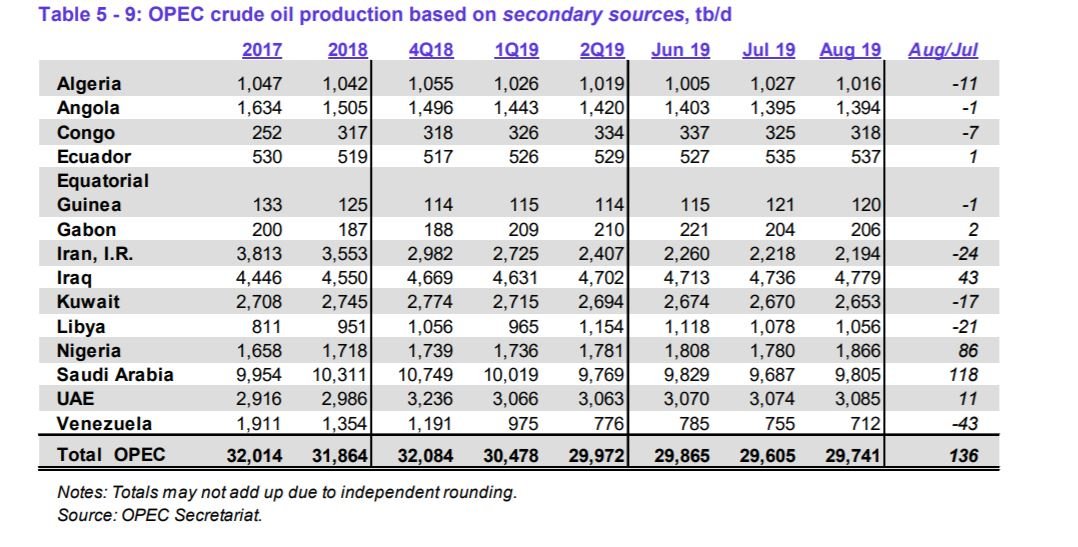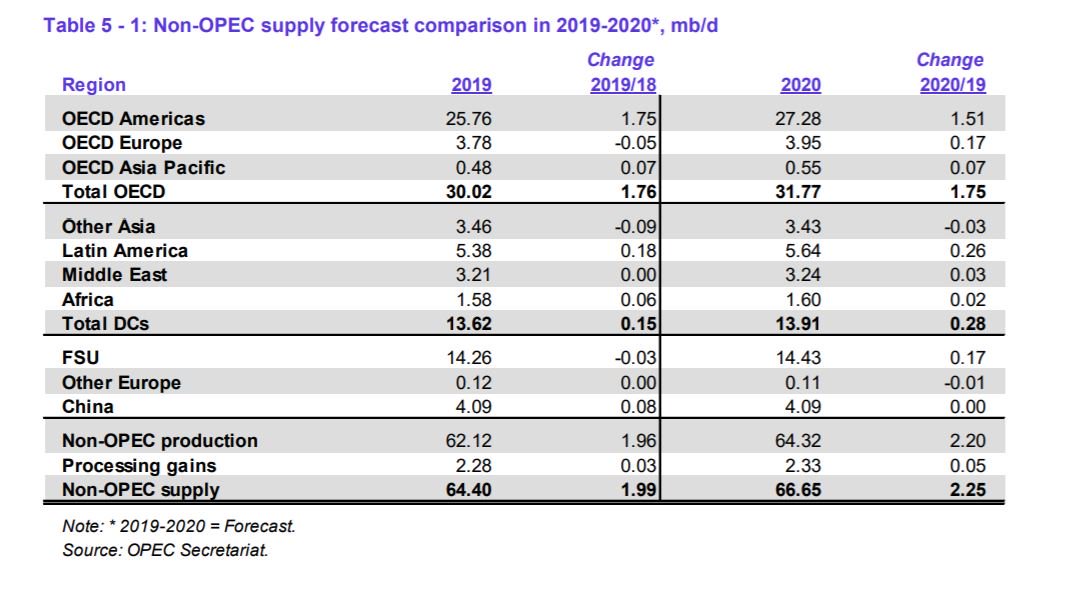 3) Global oil demand will likely peak in three years, plateau until around 2030 and then decline sharply, according to forecasts by energy adviser DNV GL.
Meanwhile, U.S. crude oil production is expected to rise by 1.25 mbpd in 2019 to a record of 12.24 mbpd,according to the US EIA. The output in 2020 is forecast to rise by 990 kbpd to 13.23 mbpd, also according to the EIA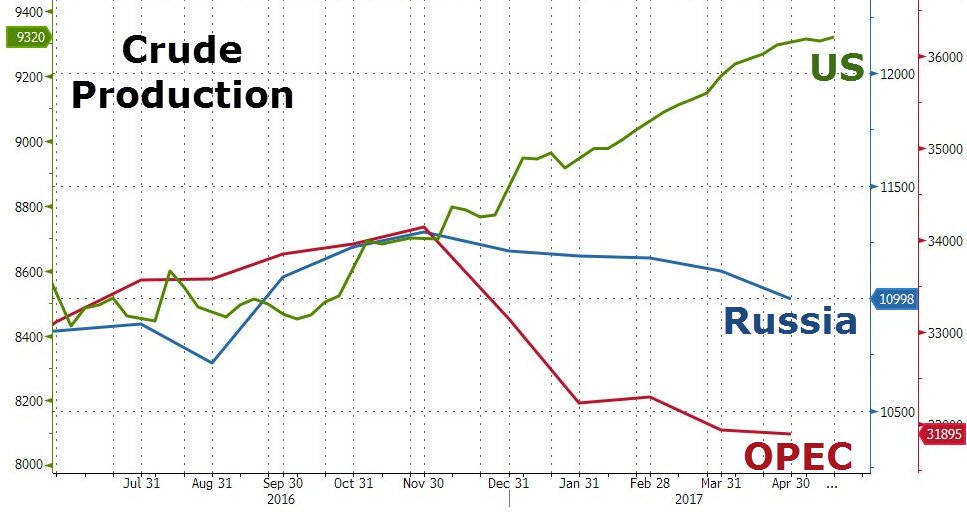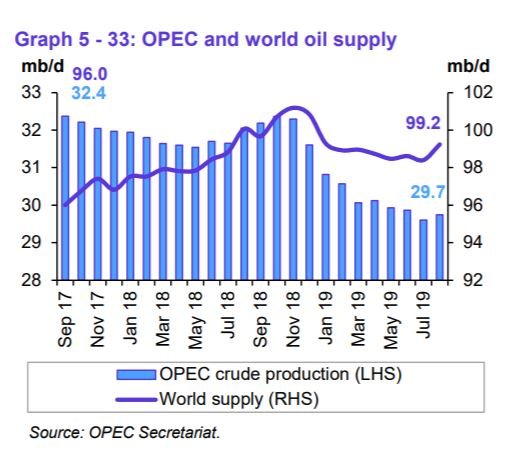 4) OPEC was already planning a production cut last week given the glut in supply, weakening demand and loss of market share.
Demand for OPEC crude in 2019 was revised down in September from the previous OPEC report to stand at 30.6 mb/d, which is 1.0 mb/d lower than the 2018 level. Demand for OPEC crude in 2020 is expected to remain unchanged from the previous report, to stand at 29.4 mb/d, around 1.2 mb/d lower than the 2019 level.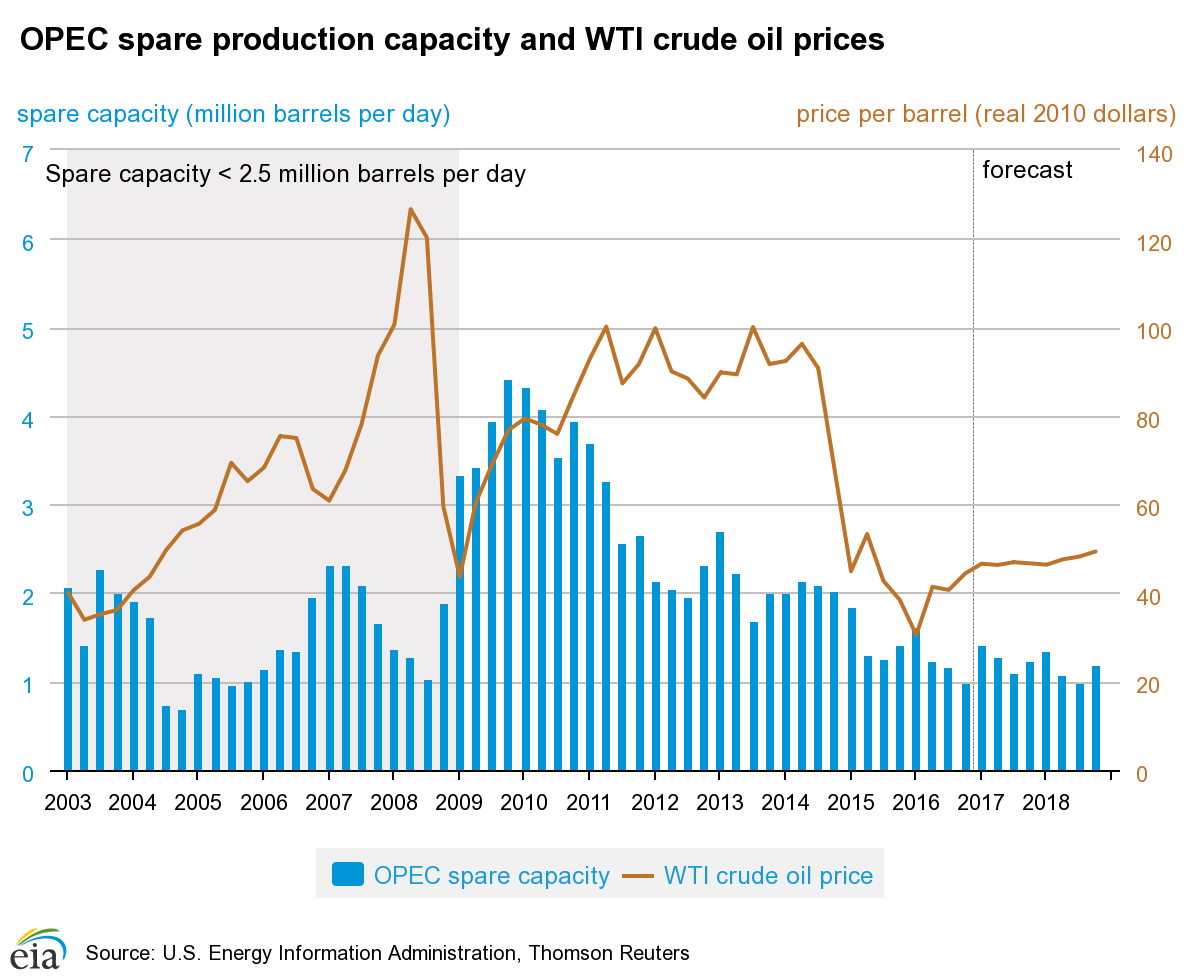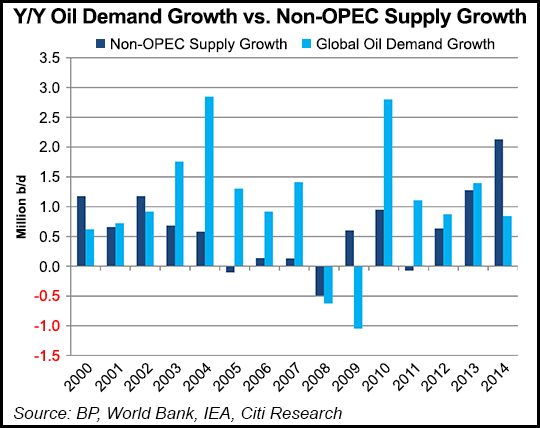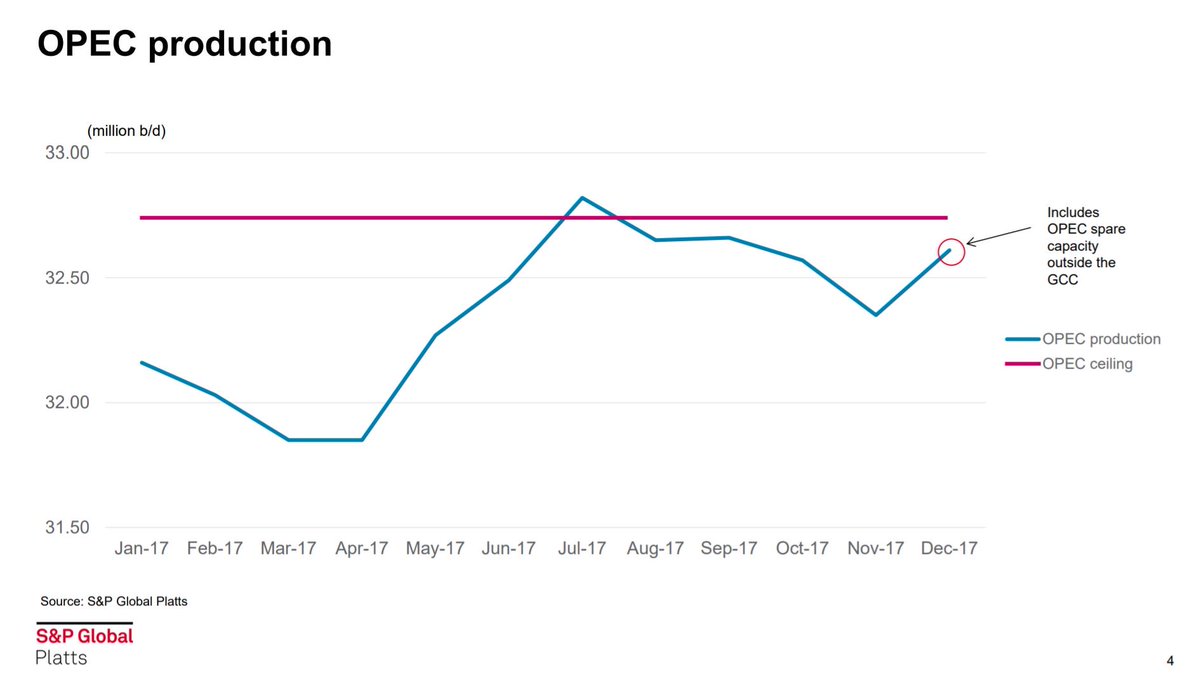 5) Although the disruption is relevant (5% of world output), but ample inventories, spare capacity, and rising technological diversification and substitution are likely to mitigate the impact as demand is more than adequately supplied.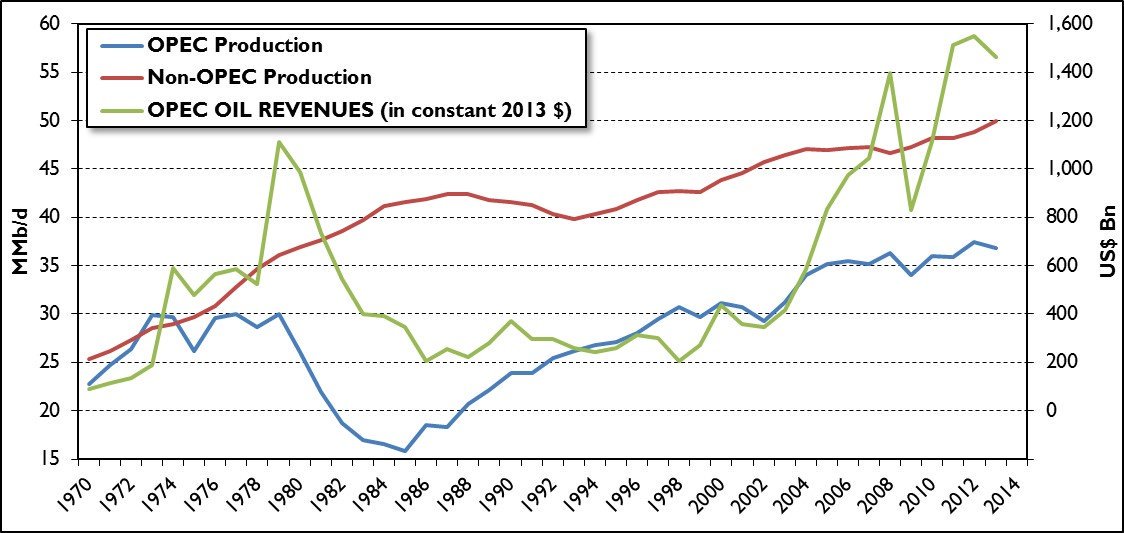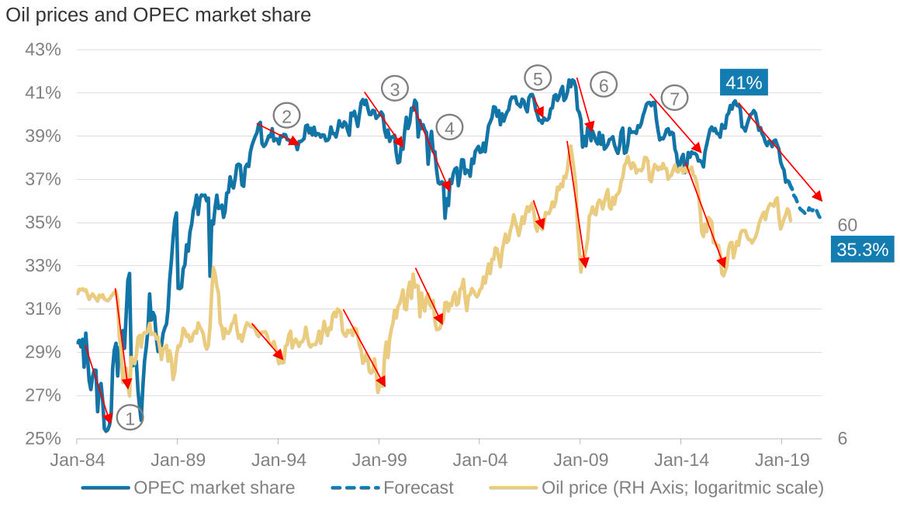 6)Other supply cuts in the past have generated very different impacts on the oil price, from exponential rises in the 1973 oil crisis to very small increases in attacks in Libya or Nigeria. It is worth highlighting the diminishing impact of unplanned production cuts on the price of oil after the US energy revolution. Since then, when there have been aggressive cuts, hurricanes or geopolitical risks including sanctions against Iran and Venezuela, those events have not raised the price of oil more than 12% for one or two months, according to MeanMarkets .The 2017 production cut, for example, generated only an 8% rise and oil has remained below $ 80 a barrel despite sanctions on Iran,
hurricanes and other geopolitical risks, in addition to the unquestionable desire of
OPEC producers to get a barrel at $ 100.
Disclaimer: All opinions expressed in the books, interviews and articles by Daniel Lacalle are strictly personal and do not reflect the strategy or philosophy of any specific firm.