Thai Stock: Poor Profitable Growth At Thai Union Group
TM editors' note: This article discusses a penny stock and/or microcap. Such stocks are easily manipulated; do your own careful due diligence.
Background
Thai Union Group Public Company Limited has top global market share in frozen and canned seafood.
(Click on image to enlarge)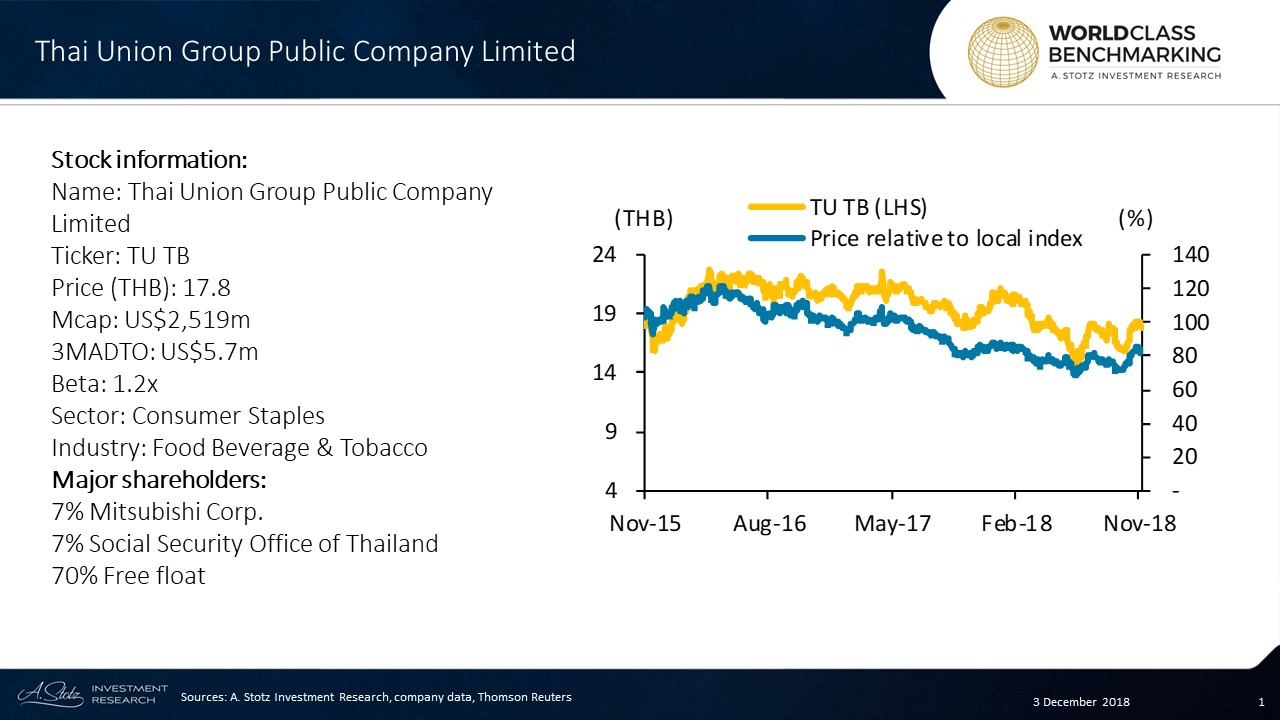 Its main processing facilities are in Thailand, but it also has 17 manufacturing plants in the US, its largest overseas market.
About 80% of sales are to markets in the US, Europe, and Japan.
Business Description
TU has three business divisions, of which the biggest, accounting for nearly half of revenue, is ambient seafood. This is largely canned tuna, sardines, and other canned fish. Tuna is the company's biggest contributor to gross profit.
The second-largest division, at 38% of sales, is frozen and chilled seafood, mainly shrimp and other shellfish. The rest of the TU's revenue is pet food and other value-added businesses, accounting for 14% of sales.
(Click on image to enlarge)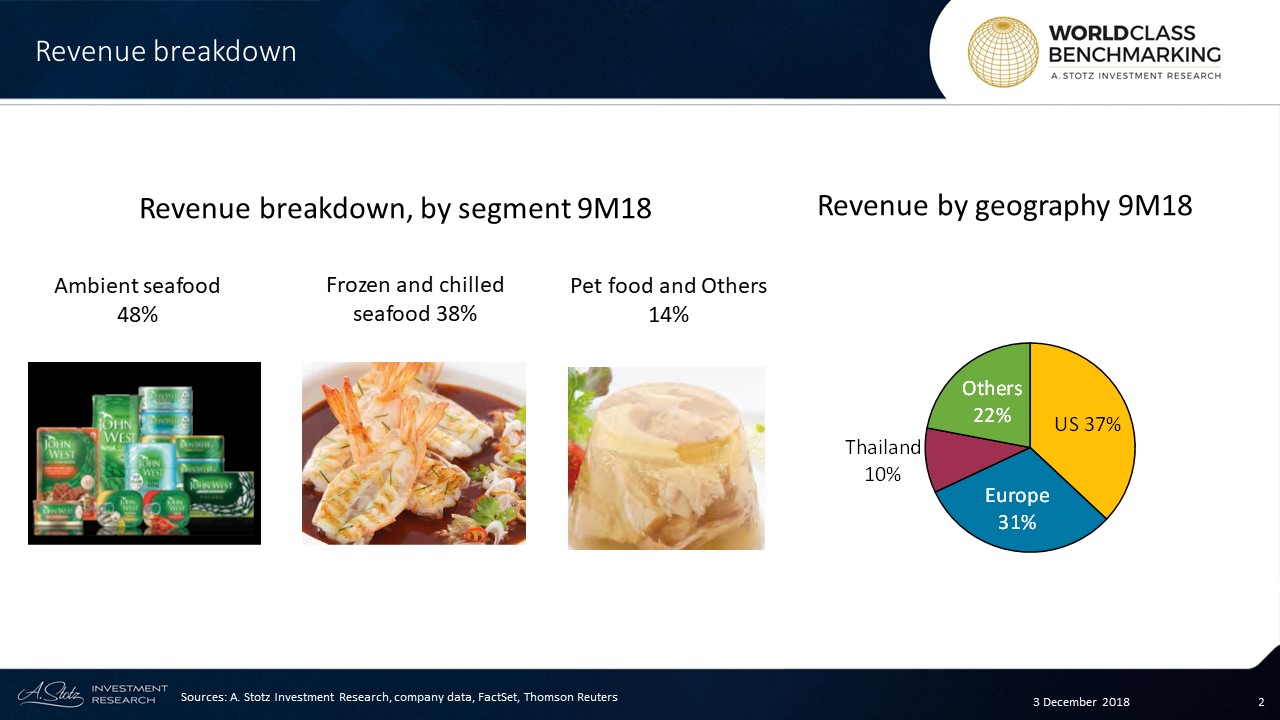 TU sells tuna fish under its own brands, but also sells its tuna to other companies for sale under other brands. Its own brands include Chicken of the Sea in the US and John West in the UK. With the shrimp division, TU acts mainly as a processor and trader.
Historically the group was very successful in growing via acquisition. However, it has recently begun to focus on streamlining its business divisions and is actively divesting loss-making products, including its Scottish smoked salmon business.
Leadership
Kraisorn Chansiri has served as the Chairman of TU since 1988. He also holds the positions of Chairman and Director at many non-listed companies. Furthermore, he obtained an Honorary Doctorate Degree of Philosophy in Business Administration, Mae Fah Luang University in Thailand and an Honorary Science Degree of Doctor of Philosophy in Food Science and Technology from Thai Chamber of Commerce University in Thailand.
(Click on image to enlarge)
Disclaimer: This content is for information purposes only. It is not intended to be investment advice. Readers should not consider statements made by the author(s) as formal recommendations and ...
more