Swiss GDP Moderately Impacted By The Pandemic
In Switzerland, GDP grew more than expected in 4Q 2020 (+0.3% quarter-on-quarter) despite the restrictions imposed. For 2020 as a whole, the fall in Swiss GDP is much smaller than that of its European neighbours. The outlook for 2021 is moderate in the very short term but more optimistic for the rest of the year.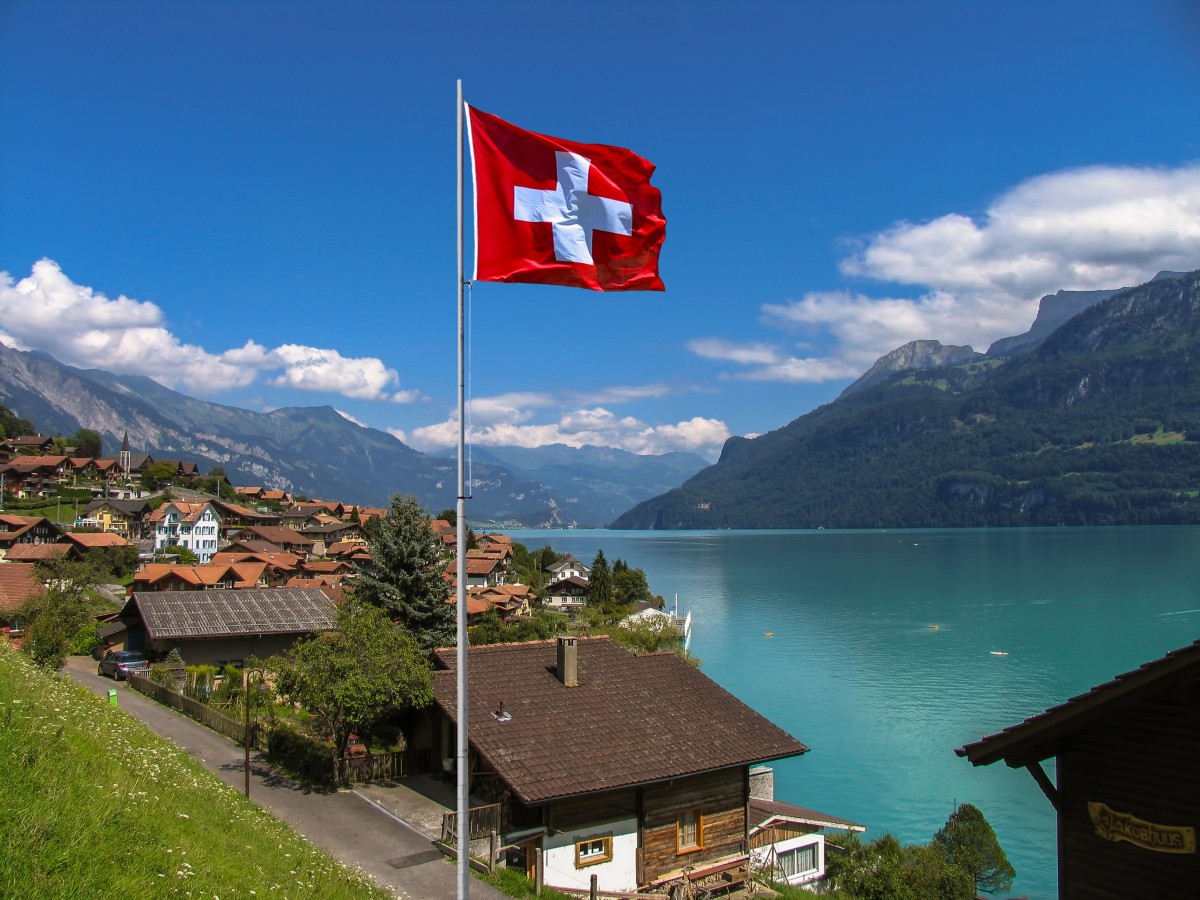 Source: Shutterstock
Better result than expected
Swiss GDP grew by 0.3% in the fourth quarter of 2020, following a 7.6% increase in the third quarter. This increase was better than expected, as the impact of the second wave of the coronavirus was much lower than the impact of the first wave. Household consumption fell sharply, by 1.5% over the quarter, due in particular to a drop in spending on catering and leisure activities as a result of the restrictions imposed to limit the spread of the disease. However, the other categories of expenditure performed well, with a rise in investment (+1.9% QoQ for capital goods, +0.1% QoQ for construction), an increase in public consumption (+1.3%) and a rise in exports of goods (without valuables or transit trade, +3% QoQ).
Better than European neighbours
On average over the year 2020, Swiss GDP decreased by 2.9%. This is a major shock, greater than that of the 2009 financial crisis (-2.1%). However, the fall in Swiss GDP is small in comparison with that observed in 2020 in neighbouring European countries: -5.3% in Germany, -8.2% in France, -8.8% in Italy, -7.5% in Austria. This more favourable development than in neighbouring countries is due to the comparatively moderate restrictions in Switzerland, the probably more favourable sectoral composition of the Swiss economy and the rapid Asian recovery, which is very beneficial to Swiss export industries.
Moderate short-term prospects
The outlook for the first quarter of 2021 is not very bright. Indeed, since January, restrictions to curb the spread of the pandemic have intensified. In particular, a closure of shops, bars, restaurants, sports facilities and leisure places is in force, which will weigh on economic activity in January and February. The Federal Council announced this week that certain restrictions, including the closure of shops, will be lifted on 1 March, but other restrictions, including the closure of bars and restaurants, will remain in place until at least 22 March. This will probably allow economic activity to pick up a bit in March. Even though ski resorts are open in Switzerland, unlike in other European countries, many tourists are unable to visit the country. Tourism is therefore expected to decline in 1Q compared to other years.
Disclaimer: This publication has been prepared by ING solely for information purposes irrespective of a particular user's means, financial situation or investment objectives. The information does ...
more