Some Surprising Facts About Energy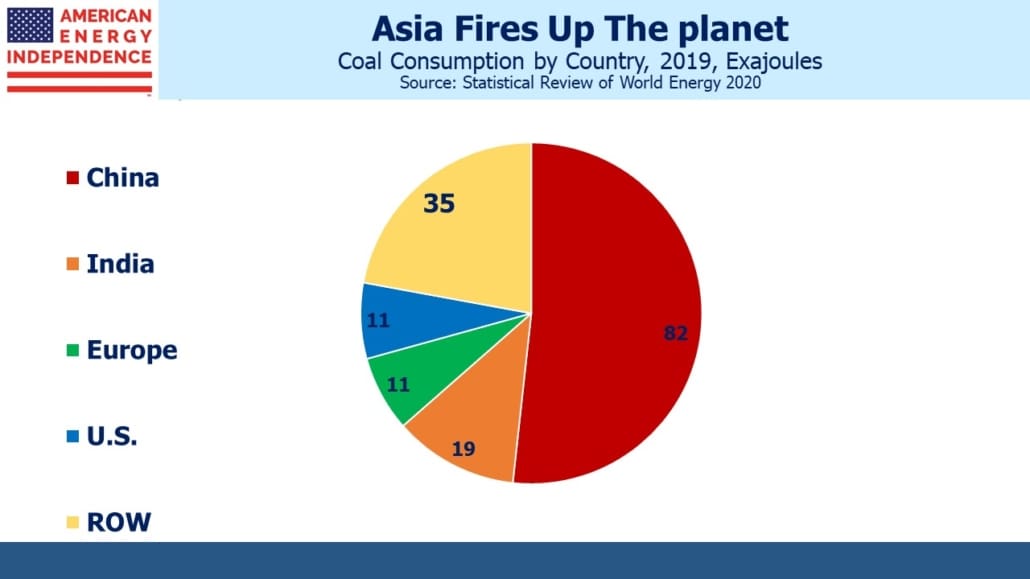 We're told that we have a moral obligation to take the lead in reducing emissions, because poorer countries are less able to afford flood control and other mitigants. But 85% of the world's proved oil reserves are in non-OECD countries. How much of this will be left in the ground? OPEC has 70% of the world's crude reserves. Providing this oil to the rest of the world will create wealth that can be invested to protect against the effects of global warming. That may even be in some countries' best interests (OIL).
If the U.S. trims crude consumption (which isn't on the horizon) and imports less from Nigeria, a willing seller, are we really helping them? More broadly, the world's poorest continent, Africa, produces 8% of the world's oil. Environmental extremists haven't yet reconciled a desire to reduce global demand for their output with those countries' efforts to raise living standards by selling oil.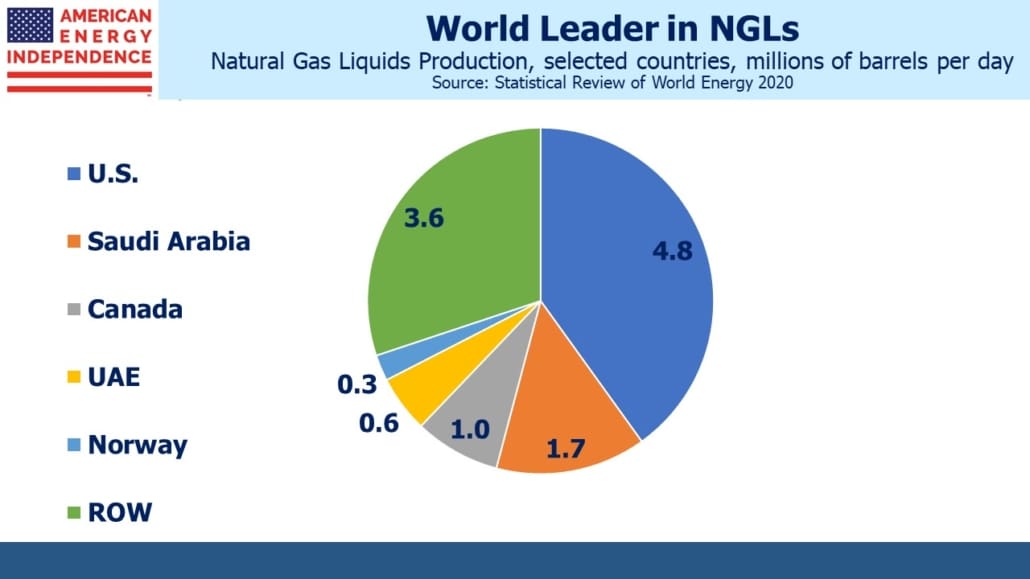 Misalignments of interest are everywhere. The rich world wants lower emissions, while emerging countries want rich world living standards, which require more energy. Rich countries seek to use less oil, which is predominantly owned and sold by poorer countries. OECD countries burn 20% of the world's coal, leaving non-OECD, supposedly more vulnerable to climate change because they're poorer, burning the other 80%. It should be no surprise the biggest contributors to reduced emissions have been economic: coal-to-gas switching because of cost, and the COVID recession.
Interestingly, Bloomberg' NEF, which writes about the energy transition, expects electric vehicles to represent only 8% of the global auto fleet by 2030, with internal combustion engine sales still growing at 0.8% p.a. over the next decade. Rising incomes in developing countries will drive auto sales growth.
As long as environmental extremists reject nuclear power, you can be assured their concern for the world's future isn't genuine. Nuclear is clean, cheap, and the record shows proportionately safer than any other form of energy. If the extremists really believed the world has ten years left before irreversible catastrophe, they'd be embracing every solution including this one.