Some Forex Possibilities
Here are just a couple of sample Forex possibilities from our past weekend members report.
GBP/NOK
This forex cross continues to display a possible 28-month ascending triangle. I really like this pattern – but I do not like the volatility that Brexit is likely to create with any trade involving the British Pound. I am willing to go with an upside breakout of this pattern but sized small (perhaps as small as 20,000 GPB/NOK per $200k of trading capital).
(Click on image to enlarge)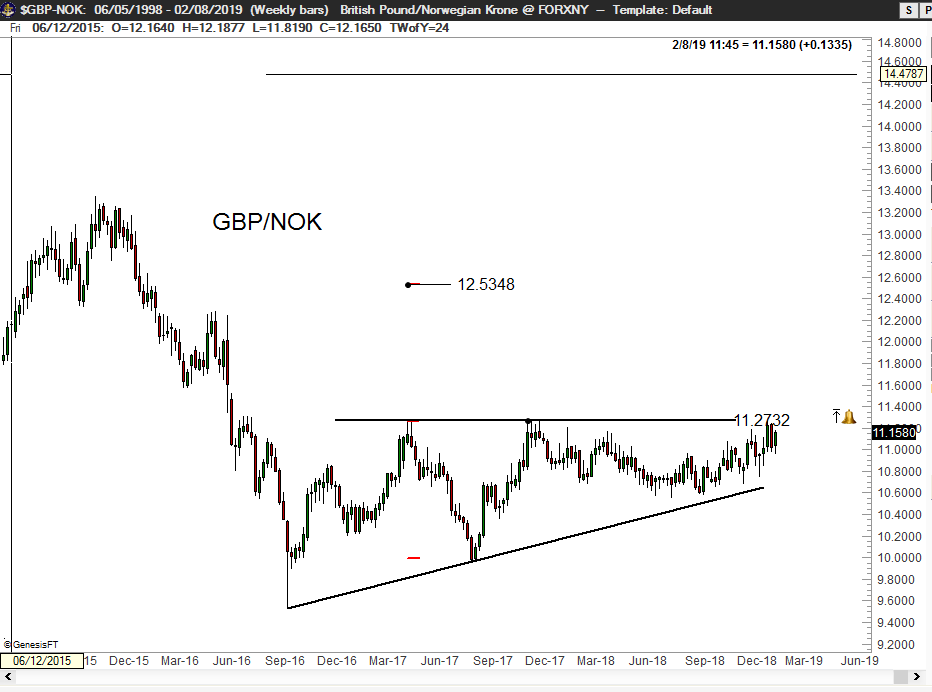 CHF/JPY
This cross is forming a possible rounding or complex H&S top. I am watching this cross carefully for a trading opportunity. This cross should be immune from the craziness of Brexit.
(Click on image to enlarge)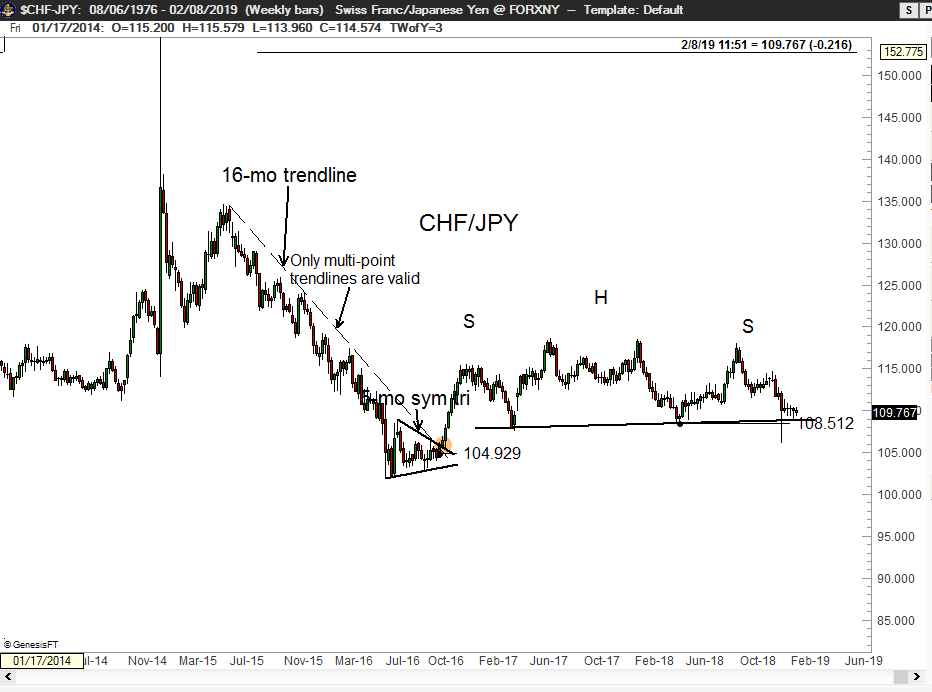 USD/JPY
I am displaying a chart of USD/JPY as a reference point for JPY because of my interest in CHF/JPY. If there is a pattern, I like less than a prolonged symmetrical triangle on a daily chart it is a prolonged symmetrical triangle on a weekly or monthly graph. Nevertheless, USD/JPY is coiling. Factor is flat – I have no trading interest in the Yen.
(Click on image to enlarge)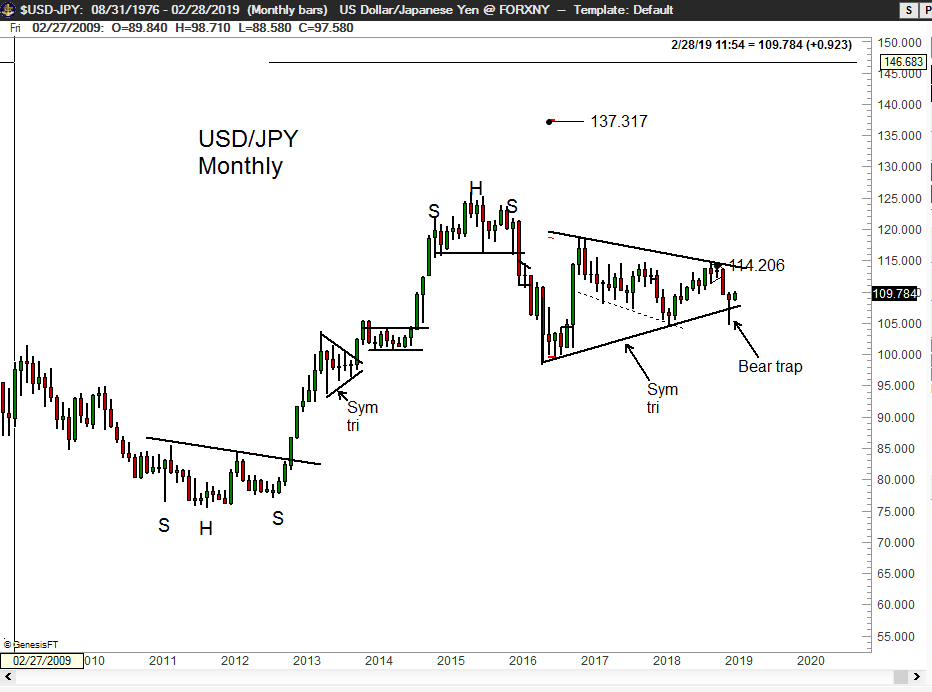 Factor Membership is now available, including a quarterly option. You could consider your membership in the Factor ...
more