Sinking Shippers Signal Global Goods Troubles
To that end, IHS Markit also reports today what may seem stunning and, as always, unexpected reversal taking place in the goods economy worldwide. The manufacturing sector seems to have found its reversal point, emphatically coloring Maersk's concurrent downgrade.
Markit's Japan flash PMI came in at 48.5 for February 2019, down from 50.3 in January. It was the lowest in 32 months. Europe's was 49.2, a 69-month low, clearly being dragged under by Germany's still accelerating weakness. That specific country's manufacturing index plunged to 47.6 in February, a level not seen in more than six years. It was 49.7 last month.
Even the US figure was troubling, at 53.7 the lowest in 17 months and down from 54.9 in January. No one is being spared; some are further along than others.
This is very likely why there is an uncanny resemblance (thanks M. Simmons) between the Baltic Dry Index and the yield on the 10-year benchmark US Treasury. US Treasury yields and shipping rates are actually surveying the same thing if from very different angles. The one imperfectly measures the monetary temperature of the global economy, the latter physical demand to ship around commodities. It takes money to move them just as it takes ships.
And if there isn't money and then demand to do any of that, as yields shipping rates will fall. Again.
Søren Skou was very optimistic in August 2018, so much so the company he manages managed to celebrate the arrival of new ships and adding capacity. A half year forward, he's on the verge of forecasting global downturn. World trade may already be that way.
Globally synchronized growth isn't turning out the way Janet Yellen, Mario Draghi, and Haruhiko Kuroda said it would. It's still synchronized, just not growing.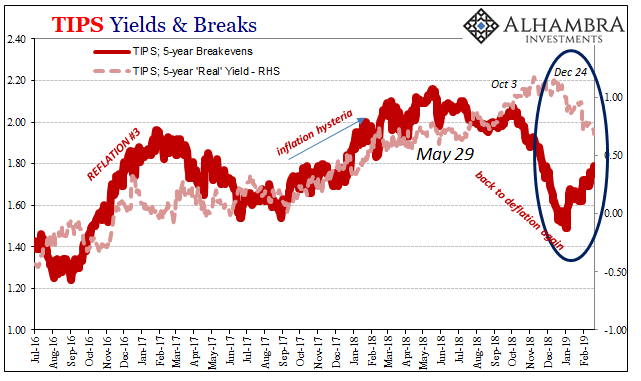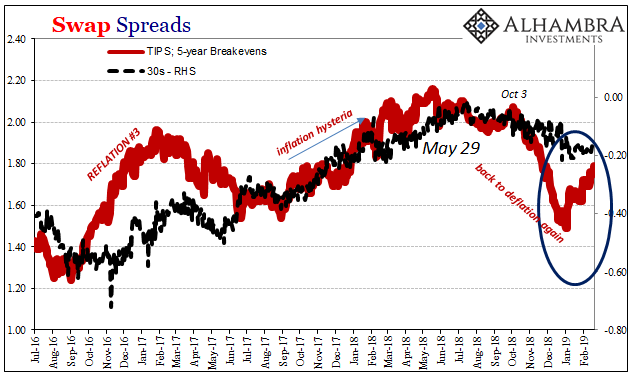 Disclosure: This material has been distributed for informational purposes only. It is the opinion of the author and should not be considered as investment advice or a recommendation of any ...
more