Sensex, Nifty Open At Record High; HDFC & ICICI Bank Top Gainers
In a statement, the ministry said it has also exempted battery-operated vehicles from the payment of fees for the assignment of new registration marks.
This has been notified to encourage e-mobility, it added.
In other news, Tesla's recent request to the government of India to reduce tax on the import of electric vehicles has been met by stiff opposition.
Krishan Pal Gurjar, a junior minister in the BJP-led government said in the Parliament,
No such proposal is under consideration in the Ministry of Heavy Industries.
The American EV-maker had requested the government to put the EV in the lower 40% tax bracket, so that its vehicles could be competitively priced in India and consequently, more widely adopted.
Its request was backed up by Hyundai.
Within the last year, Tesla has officially registered itself in India and also set up an office here.
The premium EV-maker is expected to enter the Indian market by the end of 2021 with the Model 3.
Elon Musk had previously revealed that following the successful debut of Tesla vehicles, the next logical step would be to set up a gigafactory in India. This would further help reduce the cost of its vehicles here.
However, with the government's latest stance on the reduction in import duty, Tesla could choose to alter its point of view.
While the American EV-maker hasn't said anything about this latest development, it could alter its timelines to enter the Indian market.
We will keep you updated on the latest developments in this space. Stay tuned.
speaking of electric vehicles, note that the power ministry has approved setting up 2,636 electric vehicle charging stations across 62 cities in 24 states.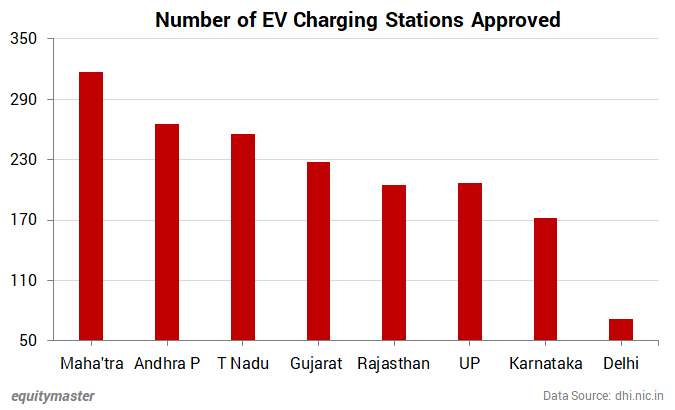 Moving on to stock-specific news...
Bharti Airtel is among the top buzzing stocks today.
Bharti Airtel has posted a consolidated net profit of Rs 2.8 bn in the April-June quarter, a sharp fall sequentially with its India wireless business dragged by Covid-induced lockdowns which led to the telco losing users.
Disclosure: Equitymaster Agora Research Private Limited (Research Analyst) bearing Registration No. INH000000537 (hereinafter referred as 'Equitymaster') is an independent equity research ...
more