Russian Inflation Surprise Strengthens Case For Rate Hikes In 2021
High CPI of 5.7% calls for a half percentage point increase of our year-end forecast to 4.2%, with deceleration still expected on the more stable ruble, agricultural prices and a higher base effect. There's a case for two 25 bp key rate hikes, in April and July. Uncertainties surrounding the economy and CPI itself preclude an earlier or stronger move.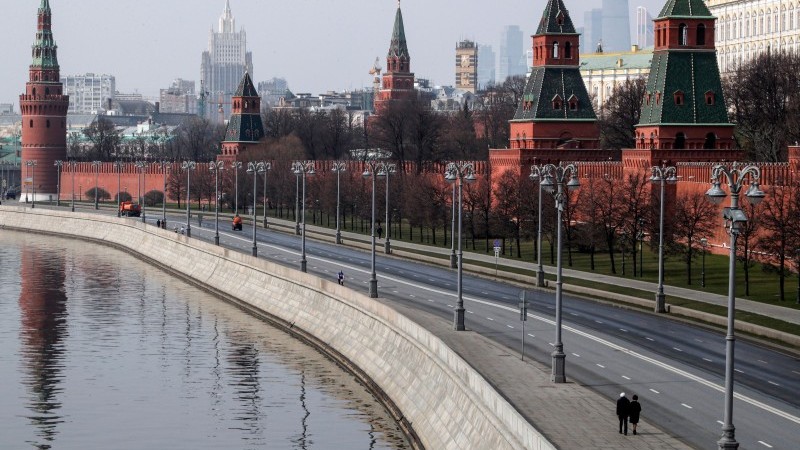 People walk on the embankment of Moscow River in front of the Kremlin
Russian CPI trend worse than expectations - again
Russian inflation picked up from 5.2% YoY in January to 5.7% YoY (FIgure 1), exceeding our and the market expectations of 5.5% YoY. Here are the key takeaways:
The acceleration itself was not a surprise, but the magnitude was higher than expected. Only 0.1 pp of the acceleration is attributable to the low base effect of February 2020 (when CPI was at a local low of 2.3% YoY), while the remaining 0.4 pps reflects an actual increase in inflationary pressure.
The CPI's structure suggests that the continuing acceleration in food prices was joined by non-food and services segments (Figure 2), pointing to the lack of noticeable success in the government's food price curbing measures and hinting at the secondary effects of agro inflation on other segments.
The pickup in CPI seems to be supported by a recovery in the Producer Price Inflation, which was up 6.7% YoY in January (Figure 3), with corporate inflationary expectations close to historical highs in the last few months. The apparent pressure on corporate margins could serve as an explanation for the lack of demand-driven disinflation in 2020-21 following a long period of below-expected CPI in 2017-2019.
On the positive side, one can mention stabilisation of the ruble exchange rate (supported by an improvement to the oil price outlook), and lack of further acceleration in the global agro prices in February (Figure 4). That suggests that the pro-inflationary risks are concentrated in the near-term rather than the long-term. Coincidentally, the 12-month inflationary expectations of the households seem to be off their recent peaks.
Disclaimer: This publication has been prepared by ING solely for information purposes irrespective of a particular user's means, financial situation or investment objectives. The information does ...
more