Russian CPI Exceeds Expectations In 2020 Despite Weakness In Demand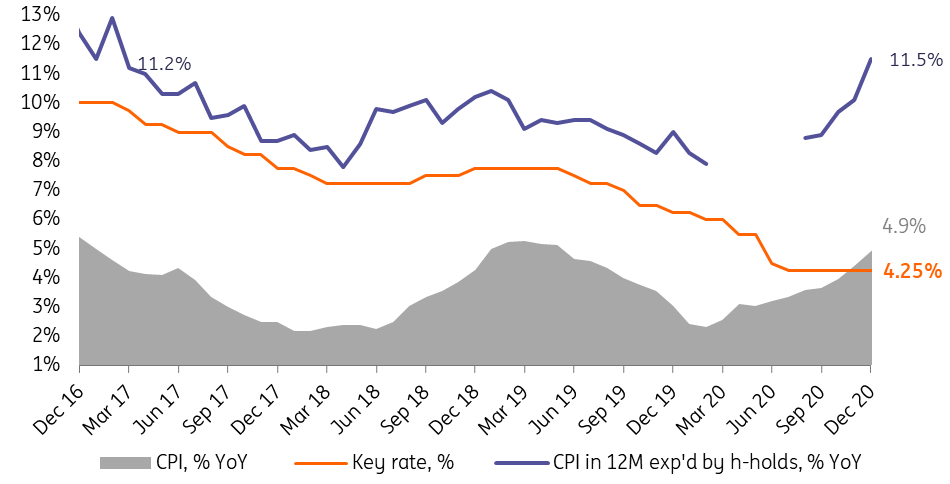 Source: Bank of Russia, Rosstat, ING
Figure 2: Food remains the key driver of the pick-up
(Click on image to enlarge)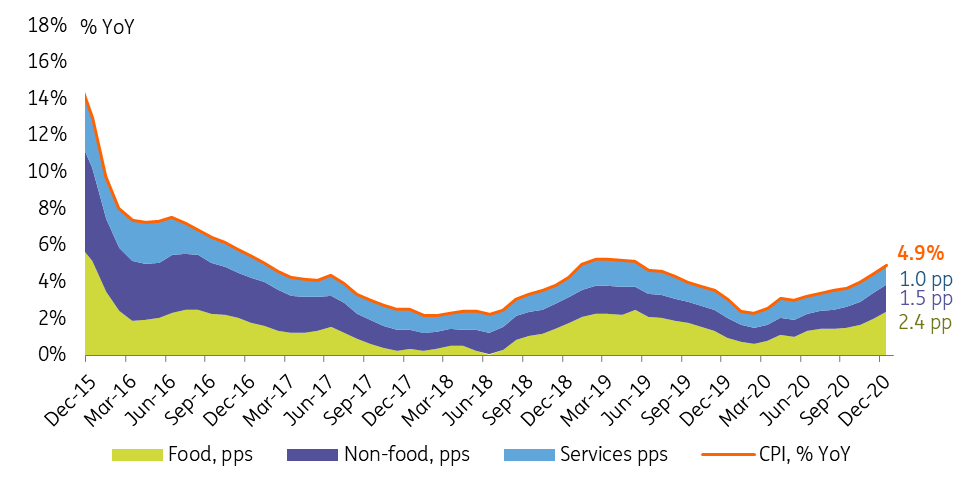 Source: Bank of Russia, Rosstat, ING
Figure 3: Spike in Russian food CPI stems from global agriculture inflation and RUB depreciation...
(Click on image to enlarge)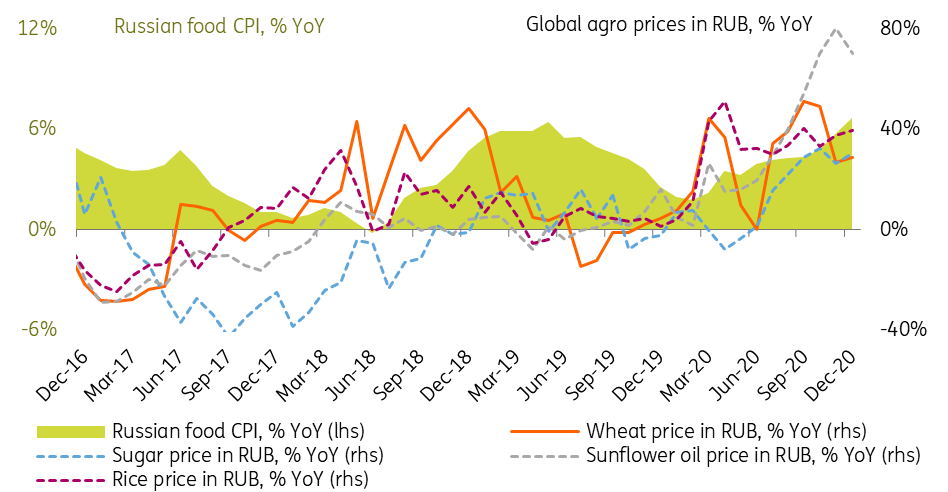 Source: Rosstat, Reuters, ING
Figure 4: ...both of which seem to be over now
(Click on image to enlarge)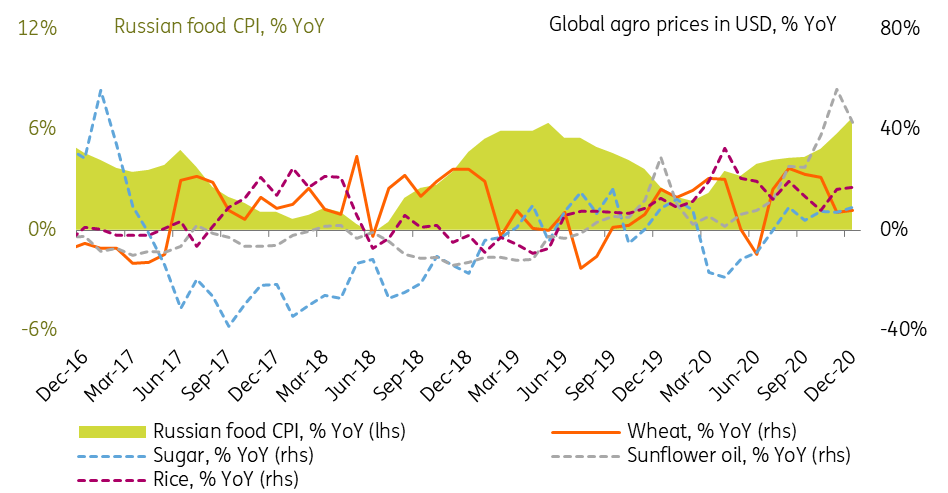 Source; Bank of Russia, Reuters, ING
Year-end forecasts of 3.5% CPI and 4.0% key rate challenged
The recent CPI performance challenges our view that 2021 CPI will peak within 5.0% YoY in 1Q21 and decelerate to 3.5% YoY by the year-end. While we stand by the expected trajectory, the lack of disinflation from the demand side may push the targeted levels by up to 0.5ppt. Concerns regarding the vulnerability of CPI and inflationary expectations suggests that our expectations of one last cut in the key rate (currently 4.25%) in April is also becoming optimistic.
Disclaimer: This publication has been prepared by ING solely for information purposes irrespective of a particular user's means, financial situation or investment objectives. The information ...
more