Riksbank To Stay Cautious Despite Recent Economic Resilience
Despite a rise in Covid-19 cases and fresh restrictions, recent Swedish data has held up better than hoped. That means little need for fresh Riksbank stimulus, though we'd still expect a cautious tone. The central bank looks set to signal flat interest rates until at least 2024, but still, we expect the krona to strengthen gradually later this year.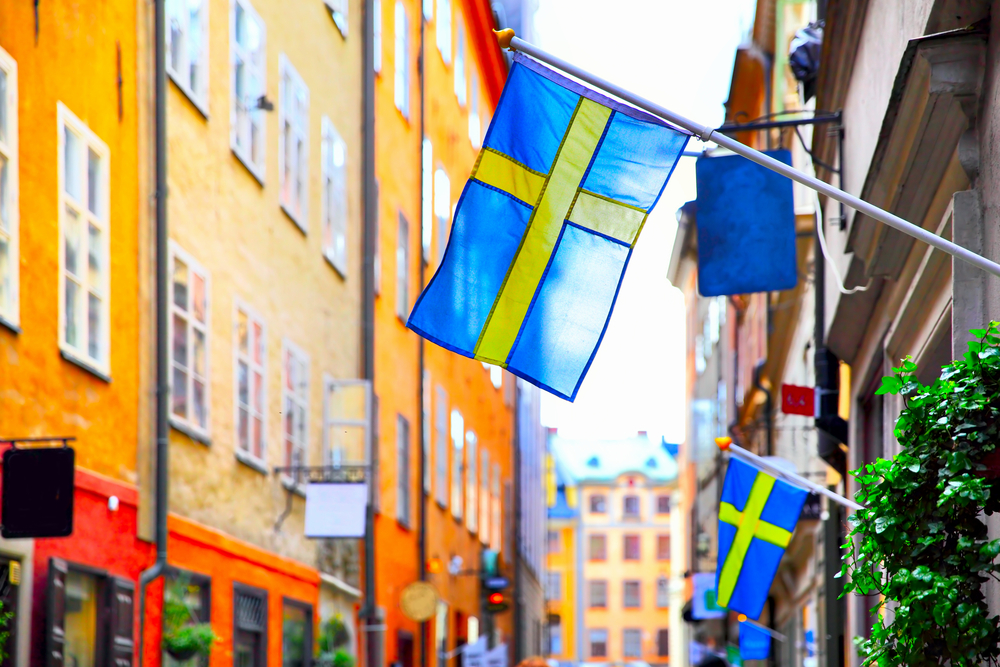 Restrictions tighten as Sweden continues to move away from herd immunity strategy
As Riksbank policymakers sit down to decide interest rates this week, they will note that quite a bit has changed since their last meeting in November.
Sweden has continued to tighten Covid-19 restrictions gradually, partially reversing its relatively laissez-faire approach. The government has stipulated that no more than eight people can meet in public, alcohol sales past 8pm have been banned, and travel into Sweden has been restricted. A more recent pandemic law puts limits on indoor capacity, with only one person per 10 square meters permitted.
The result has been a fairly noticeable decline in mobility, converging to levels seen in some other parts of Europe (those that haven't fully locked down).
Google mobility data aligns with most of Europe
(Click on image to enlarge)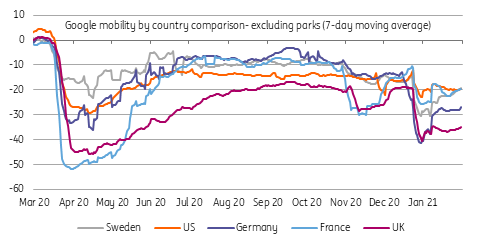 Source: Macrobond
Trade and manufacturing rebound despite rising Covid cases
That said, the damage so far appears not to have been as bad as it could have been - and indeed the Riksbank's forecasts for the end of 2020 were generally exceeded. While the unemployment rate ticked higher again at the tail-end of last year, the number of new redundancies is much lower than last spring. In part, this reflects a strong rebound in manufacturing over the last few months, while the general recovery in world trade is reflected in a spike in non-domestic orders during the fourth quarter. The Swedbank manufacturing purchasing managers index (PMI) now lies at 62.4, a significant improvement from the lows of 37.2 in April last year.
Disclaimer: This publication has been prepared by ING solely for information purposes irrespective of a particular user's means, financial situation or investment objectives. The information ...
more