Riksbank: Lack Of Fresh Stimulus To Enable Further SEK Gains
Despite the rise in Covid-19 cases across Sweden, we don't expect the Riksbank to offer up any fresh stimulus this Thursday. More QE is possible next year, but the bar to return to negative rates remains fairly high. We expect SEK to be an out-performer in 2021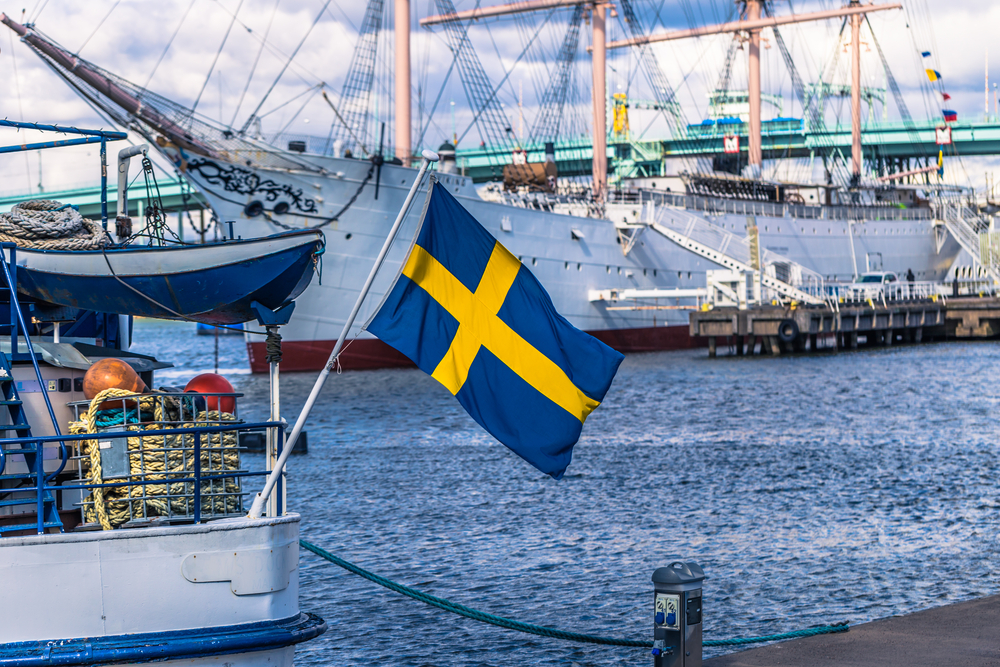 Rising Covid-19 prevalence poses risks for Q4
Thursday's Riksbank meeting comes at a pivotal time in Sweden's fight against the second wave of Covid-19. Having initially performed better than many of its European neighbours through September, a late-October spike has helped push the rate-per-population to a similar level to that of France.
This has caused a partial rethink on what has long been a less restrictive approach to Covid-19 containment. Gathering rules have been tightened, and while the country is still reluctant to follow other European countries into strict stay-at-home orders, there is already evidence that people are moving about less.
It's worth noting that several studies across the world have shown that people have tended to 'act with their feet' when cases have risen, even if government restrictions aren't tightened. Indeed, Swedes cut spending in restaurants/bars etc by roughly half through the pandemic, even though the sector remained open. We may see something similar now.
Having said all of that, the Riksbank's assessment was already fairly cautious, and in fact, a slightly better-than-expected recovery through Q3 may help offset a Q4 downgrade when it comes to the 2020 GDP forecast (previously -3.6%).
Sweden has belatedly entered the second wave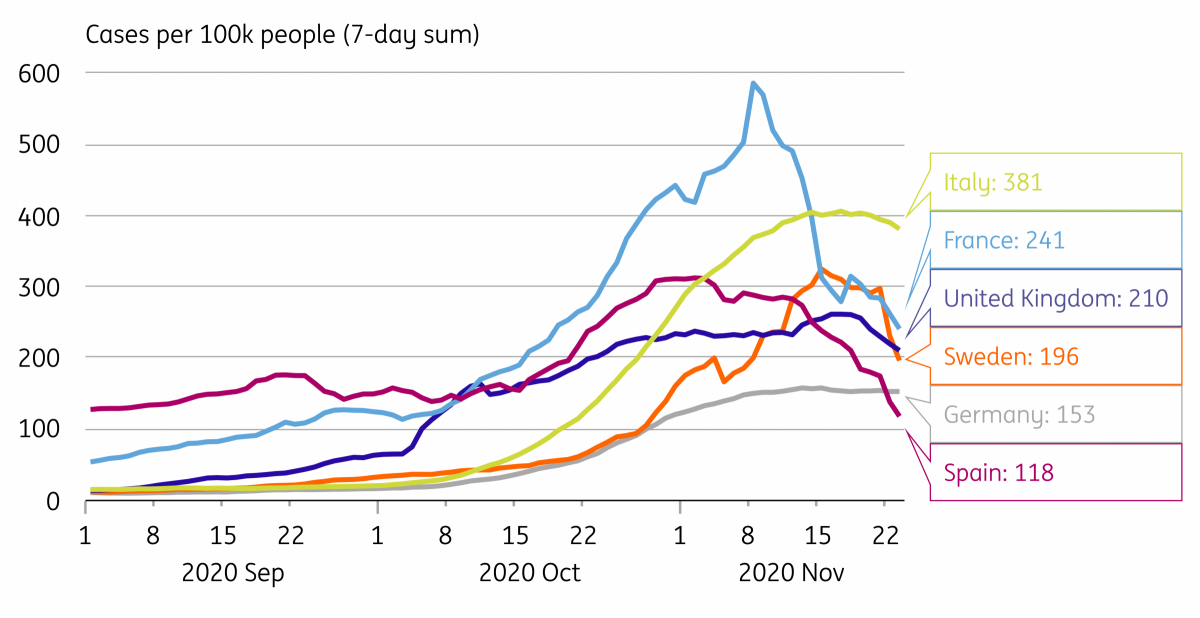 Source: Macrobond, ING calculations
Data is the seven-day total of Covid-19 cases, adjusted by UN population data
Riksbank unlikely to offer up new stimulus this week
For the time being at least, we think more stimulus is unlikely. While the ECB is poised to increase QE in December, we don't think this will significantly bother the Riksbank at this stage. It's true that this year's currency strength does pose some downside risk for inflation - the trade-weighted KIX index has fallen (appreciated) by roughly 7% YoY - but this follows a prolonged period of depreciation before this crisis unfolded.
Disclaimer: This publication has been prepared by ING solely for information purposes irrespective of a particular user's means, financial situation or investment objectives. The information ...
more