RBNZ: Hawkish Hold Leaves Room For Two Hikes This Year
The Reserve Bank of New Zealand surprisingly left rates unchanged today, citing the recently announced lockdown as the main reason. Still, the rate-path projections were even more hawkish than market pricing, and we still expect two rate hikes by the end of the year. In turn, NZD should benefit from an attractive carry once sentiment improves.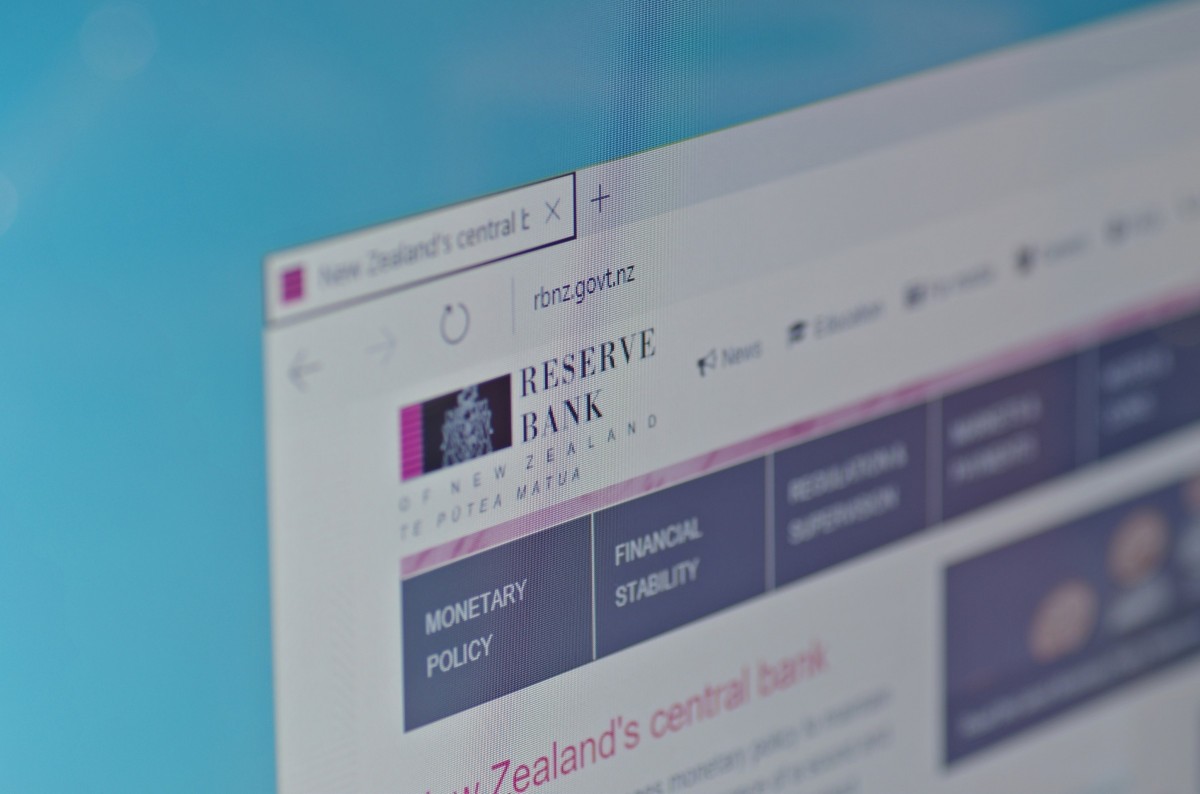 Source: Shutterstock
As hawkish as you can get without hiking
The RBNZ held rates unchanged at 0.25% today, but the policy statement and the projections included in the Monetary Policy Statement fell on the hawkish side of the spectrum. Policymakers clearly indicated the recently announced lockdown in New Zealand as the reason why they have refrained from hiking rates already this month.
Away from a reiteration of how the global and domestic Covid-19 situation continues to pose some risks to the economic recovery – and by extension to the timing of the tightening process – the RBNZ's assessment of the economy was very upbeat, as the Bank acknowledged how the epidemic fall-out has been contained, and how a tight labor market is driving wages higher.
Where the RBNZ sounded even more hawkish was in their updated quarterly forecasts. Along with expectations that headline inflation will remain above the 2-3% target band until the first quarter of 2022 and above the 2% mid-point until 2024, the rate-path projections were more hawkish than what the market was pricing before and after the rate announcement.
RBNZ projections are even more hawkish than market pricing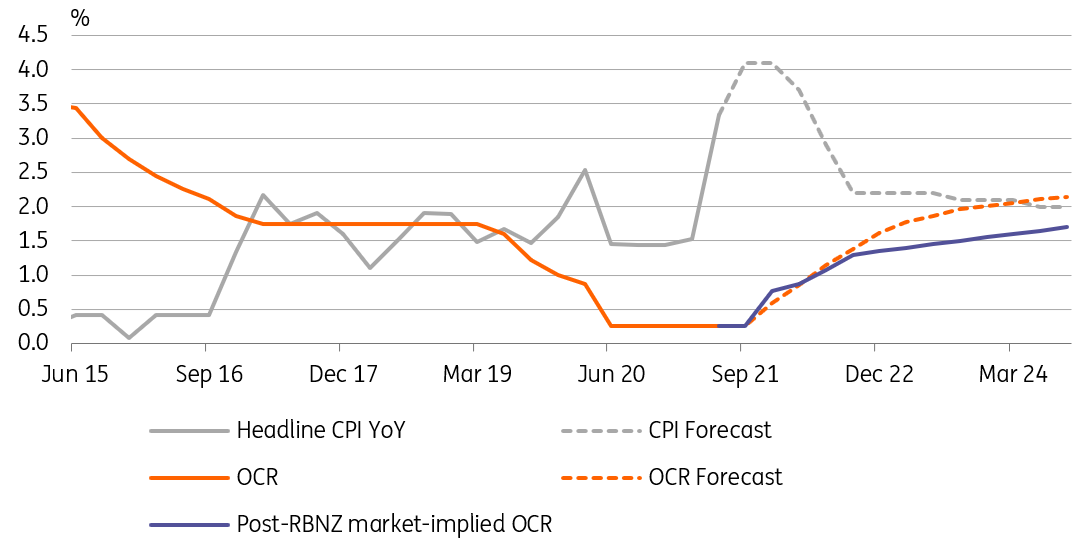 Source: RBNZ, Refinitiv, ING
We still expect two hikes in 2021
Considering the RBNZ's hawkish tone, we have not changed our view that the RBNZ will raise rates by a total of 50bp by the year-end: we expect back-to-back hikes at the 6 October and 24 November meetings. We expect to see three more hikes in 2022, which would bring the OCR to 1.50% by the end of 2022.
Indeed, there is a risk that a further worsening in the epidemic situation and more lockdowns drives the RBNZ policy stance more on the cautious side, but we think that an economy that is by and large at or above its pre-pandemic level, above-target inflation, tight labour market and high housing inflation are all pointing to the need for the RBNZ to raise interest rates sooner than later.
Disclaimer: This publication has been prepared by the Economic and Financial Analysis Division of ING Bank N.V. ("ING") solely for information purposes without regard to any ...
more